Press Releases
South East European health ministers to tackle killer diseases together, with RCC and WHO support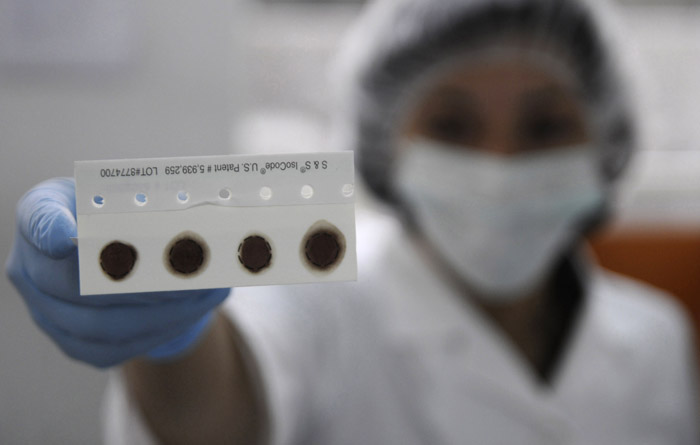 BANJA LUKA/SARAJEVO/COPENHAGEN – Health ministers and high level officials from Albania, Bosnia and Herzegovina, Bulgaria, Croatia, The Former Yugoslav Republic of Macedonia, Montenegro, Moldova, Romania, Serbia, Slovenia and Israel will hold their third ministerial forum in Banja Luka, Bosnia and Herzegovina, on 13-14 October 2011.
The ministers will consider ways to involve other crucial sectors in reducing death and disease in their countries: the topic of the Forum is "Health in all policies in south-eastern Europe: a shared goal and responsibility". They have worked closely over the last decade with the World Health Organization (WHO)/Europe in a formal regional cooperation on public health, the South-Eastern Europe Health Network (SEEHN).
The Third Health Ministers Forum is being organized by the SEE Health Network Presidency, Executive Committee and the Secretariat, jointly performed by WHO Regional Office for Europe and the Council of Europe in the framework of the Reginald Cooperation Council and in collaboration with Bosnia and Herzegovina, represented by the Ministry of Civil Affairs of Bosnia and Herzegovina, the Ministry of Health of the Federation of Bosnia and Herzegovina and the Ministry of Health and Social Welfare of Republika Srpska.
Participants also include the European Commission, the International Organization for Migration and policy-makers from different sectors.
On Friday, 14 October, the ministers at the forum are expected to sign the Banja Luka Pledge, which will indicate their commitment to working towards the "Health in all policies" approach.
The programme is available at: http://www.euro.who.int/SEEforum2011
Twitter hashtag will be #seeforum2011
Journalists are invited to attend the morning sessions of the Third Health Ministers' Forum on Thursday, 13 October, 2011, starting at 9.00, followed by a press conference at 12.30. On Friday, 14 October 2011, a press conference will be held following the 11.30 to 12.30 signing of the Banja Luka Pledge. There will be other press opportunities on both days.
The event will take place at the Government of the Republic of Srpska building, Trg Republike Srpske 1, Banja Luka, Bosnia and Herzegovina.
For more information and registration please contact:
Dinka Živalj
Spokesperson
Regional Cooperation Council
Email: dinka.zivalj@rcc.int
Tel: +387 33 561 710
Mobile: +387 62 341 881
Viv Taylor Gee
Communications Adviser
WHO/Europe
Email: vge@euro.who.int
Tel: +45 39 17 12 31
Mobile: +45 22 72 36 91
Nataša Aleksić
Public Relations Office
Ministry of Health and Social Welfare
Republic of Srpska, Bosnia and Herzegovina
Tel: +387 51 339 484
Fax: +387 51 339 652
Web www.vladars.net
More news