Press Releases
South East European foreign ministers appoint Goran Svilanović as the new Secretary General of the Regional Cooperation Council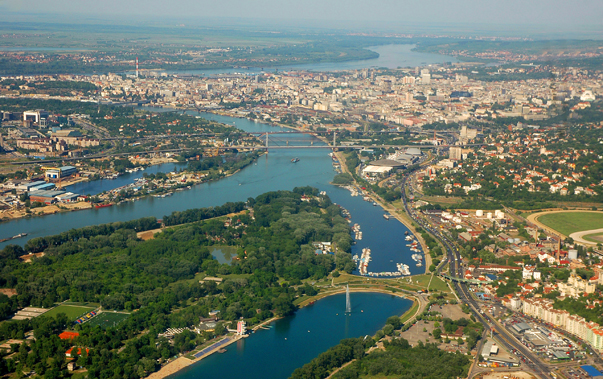 BELGRADE/SARAJEVO – Goran Svilanović has been appointed the new Secretary General of the Regional Cooperation Council (RCC) by the ministers of foreign affairs of the states participating in the South-East European Cooperation Process (SEECP), at their meeting held in Belgrade today.
The appointment is effective as of 1 January 2013 for the period of three years. In this post, Goran Svilanović will succeed Hido Biščević, who has been serving as the first RCC Secretary General in two mandates since 1 January 2008.
The foreign ministers praised the RCC Secretariat for the successful job performed thus far, and thanked Secretary Biščević for his steady and commendable work, wishing him every success in the future career. They voiced support to RCC activities and approved the 2011-2012 Annual Report of the RCC Secretary General on regional cooperation in South East Europe.
In his address to the foreign ministers, Secretary General Biščević said that over the past four and a half years since establishment, the RCC had become a central platform for guiding and monitoring cooperation in South East Europe.
"This has been achieved under very complex political and socio-economic conditions in this part of Europe, where peace and stability are not fully ensured, self-sustainability of cooperation is yet to be achieved and European standards and values are still to be fully embraced. Dealing urgently with open issues and creating conditions for alleviating the current economic and social crisis can provide the best formula to avoid delaying the region's ultimate goal to join the European and Euro-Atlantic community."
"Large-scale regional development projects could be a beneficial tool for a greater rapprochement and reconciliation in the region, focusing on improving transport networks, infrastructure and granting impetus to all national economies."
The RCC Secretary General emphasized that the RCC, as an operational arm of the SEECP, needs to preserve its status neutral and all-inclusive character, with a stronger alignment with the EU enlargement strategy, just as it should be attributed stronger implementation tools in order to enhance its ability to respond effectively to the emerging socio-economic challenges in South East Europe.
Please visit the RCC website for the speaking points of the RCC Secretary General Hido Biščević at the Meeting of the SEECP Ministers of Foreign Affairs.
More news