Press Releases
Western Balkans policy on new skills for new jobs to be adopted at RCC, FES co-organized event in Sarajevo, tomorrow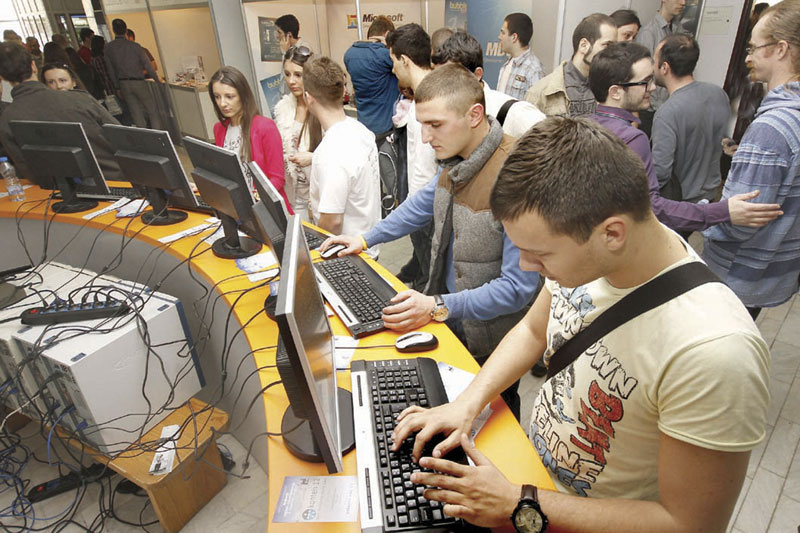 SARAJEVO, 21 November 2012 – A policy paper on 'new skills for new jobs' in the Western Balkans is expected to be adopted at a meeting hosted by the Regional Cooperation Council (RCC) Secretariat, in Sarajevo, tomorrow.
The document will elaborate a broad platform for regional cooperation on job creation, focusing on the establishment of a regional workforce information system; education, training and lifelong learning; local innovations in job creation; and effective use of specialized agencies, donor assistance and financing opportunities. It will present current efforts of the RCC Secretariat and the countries in the region to formalize a regional response to Europe 2020 strategy.
The New Skills for New Jobs in the Western Balkans – a key platform for promoting economic and social development conference is being co-organized by the RCC Secretariat and the Friedrich Ebert Foundation (FES). It will gather representatives of Western Balkan governments, researchers, social partners, and international organizations.
Opening addresses will be delivered by Jelica Minic, Deputy RCC Secretary General, and Roland Feicht, Director of FES Project for Labor Relations and Social Dialogue in South East Europe.
The meeting is a follow up to the conferences organized by the RCC Secretariat and the FES in October 2011 and July 2012. Mainstreaming the social development agenda into economic policy reforms and deliberations is an RCC priority. The organization views promotion of social economy and new jobs creation as a key to economic and social development in the region.
Journalists are invited to the opening of the conference, on Thursday, 22 November 2012, at 9 a.m., at the premises of the RCC Secretariat, Trg BiH 1/V, 71000 Sarajevo, Bosnia and Herzegovina.
More news