Press Releases
Svilanovic: Strong and vibrant regional economies crucial for EU integration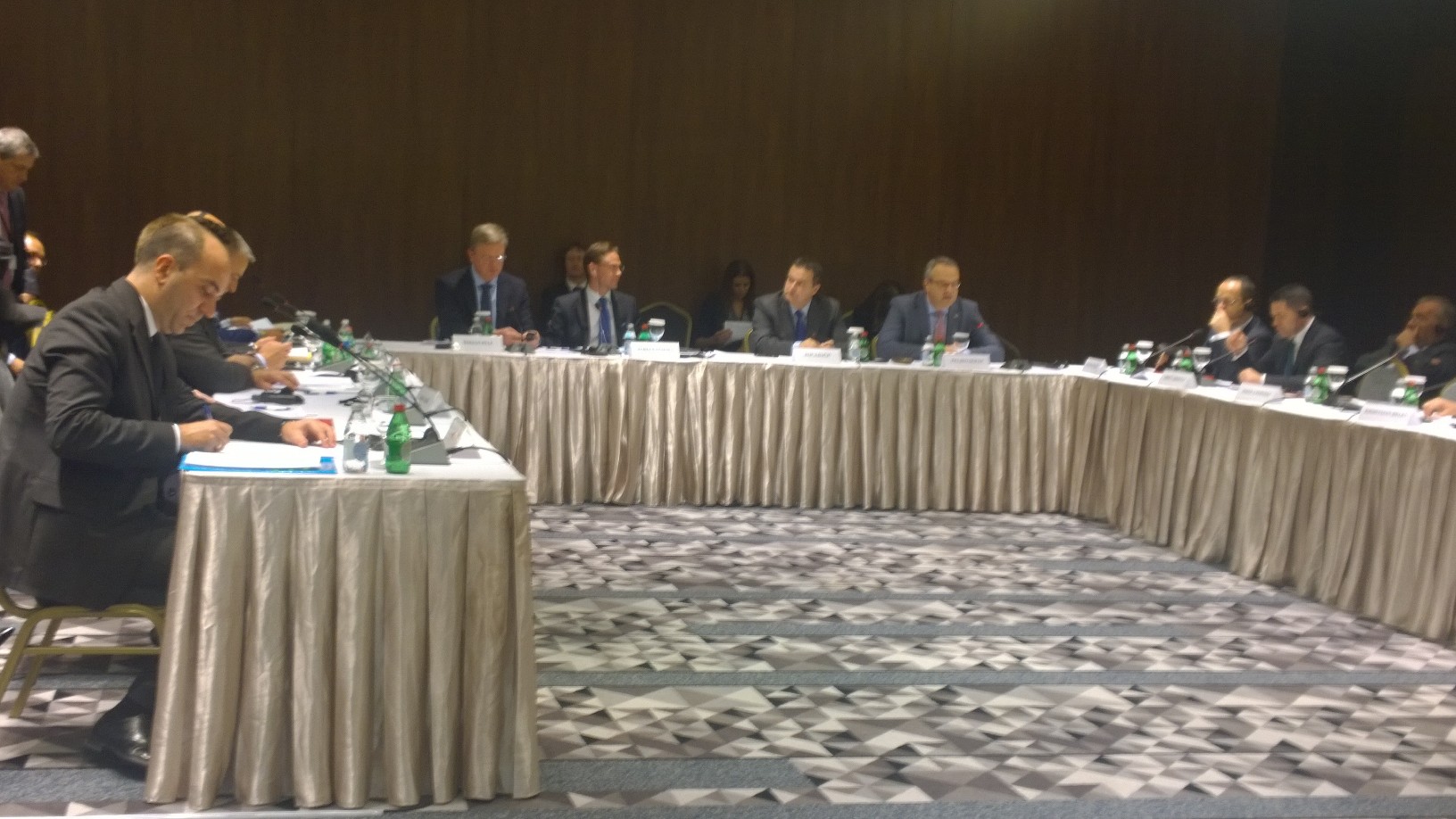 Belgrade, 23 October 23, 2014 – The Secretary General of the Regional Cooperation Council (RCC), Goran Svilanovic, pointed out today that even though political stability, reconciliation and security are still crucial activities for the RCC, the region as a whole needs to focus on sustainable development and growth. Speaking at the WB6 Meeting on Economic Governance and Connectivity in Belgrade, Svilanovic said "We will always remain fragile without strong and vibrant regional economies."
Svilanovic reminded the participants that the EU is putting economic governance at the centre of its enlargement policy and emphasized: "Without growth, there is no convergence; and without convergence, EU accession is not possible." The bulk of activities in improving economic governance lie in the national domain and most of the participating economies agreed to compile the SEE 2020 national action plans taking stock of existing and planning additional reform.
The Secretary General concluded that even though some of the specifics of regional interventions remain to be defined, the broad regional agenda will stay largely the same with a continued focus on closer trade and investment integration, improved connectivity and infrastructure and enhanced skills and technological base.
EU's Enlargement Commissioner, Stefan Fule, said it is important for the European Commission to work together in partnership with national governments on these programmes but also emphasised the relevance of the regional dimension in this process. "I believe that there is a positive dynamic now in motion after the successful Berlin Summit in August", said Fuhle who also highlighted "the role of the Regional Cooperation Council as a key partner".
More news