Press Releases
Regional Cooperation Council recognizes Energy Community Secretariat as Champion of Regional Cooperation for 2014, marks 7th anniversary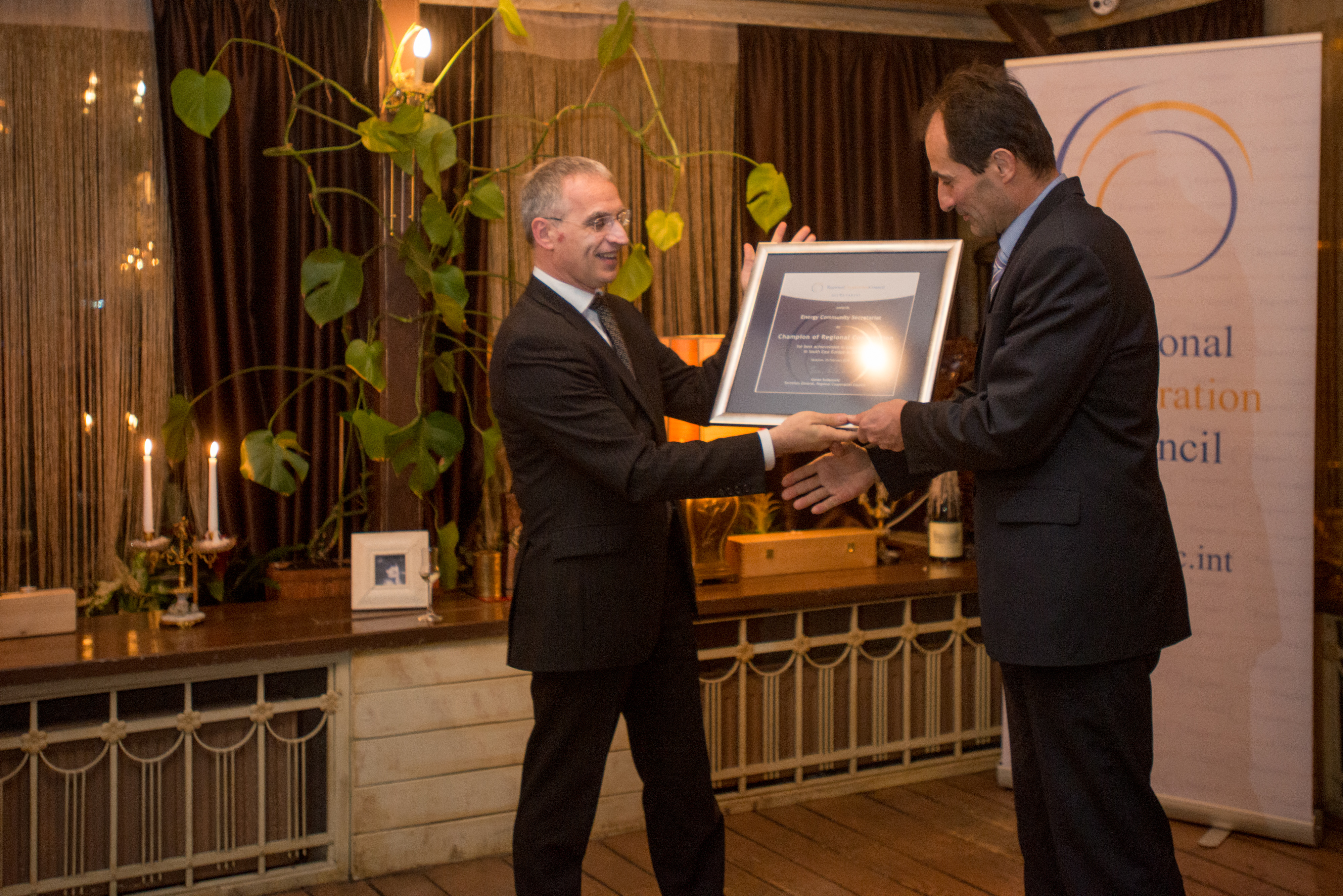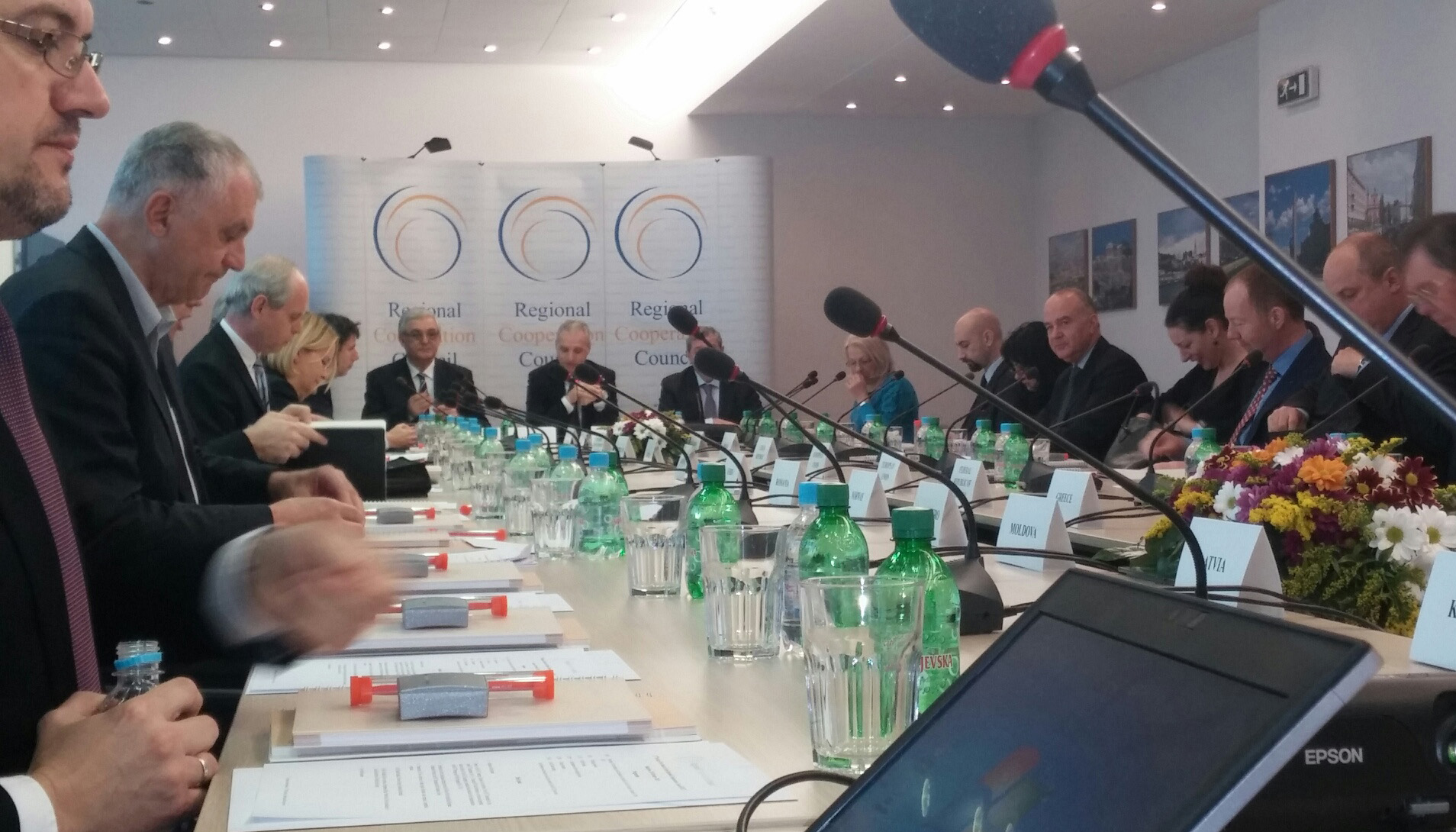 SARAJEVO – The Regional Cooperation Council (RCC) selected the Energy Community Secretariat (ECS) as the Champion of Regional Cooperation for 2014. The Award has been presented by the RCC Secretary General, Goran Svilanovic, to the ECS Director, Janez Kopac, at the occasion of seventh anniversary of the RCC.
"The Energy Community Secretariat has substantially contributed to the implementation of the RCC's SEE 2020 Strategy in the area of energy policy. Through its professional performance as well as effective cooperation, the ECS represents a model of a successful regional cooperation organisation", said Svilanovic.
"It is a great honour for me to accept this award on behalf of the ECS. It reinforces our commitment to continue to push forward ambitious reforms in the energy sector," said Kopac, adding that "our greatest asset are the people who make up the ECS, therefore it is not hard to be a champion with such a team."
The Champion of Regional Cooperation is a recognition of an individual or an institution that the RCC Secretariat and its Secretary General consider to have contributed most to the development of regional cooperation in South East Europe over the course of the past year. It is an annual award that was inaugurated on 27 February 2013 on the occasion of the fifth anniversary of the RCC. The first laureate was the Central European Free Trade Agreement - CEFTA 2006, while the South East European Centre for Entrepreneurial Learning (SEECEL) received the award next year.
Simultaneously, the RCC Board held its 25th meeting in Sarajevo, the first in 2015. The Board was presented with the Report of the RCC Secretary General on the activities of the RCC Secretariat in the period 21 September 2014 – 31 December 2014 and information on the most important future activities, in particular those related to the implementation to the RCC Strategy and Work Programme 2014 – 2016.
The RCC Board meets three times a year and is chaired by the RCC Secretary General. The Board provides the RCC with operational guidance and supervision. It consists of those RCC participants contributing to the budget of the RCC Secretariat as well as the representatives of the European Union.
More news