Press Releases
RCC launches "Voice of the region" public competition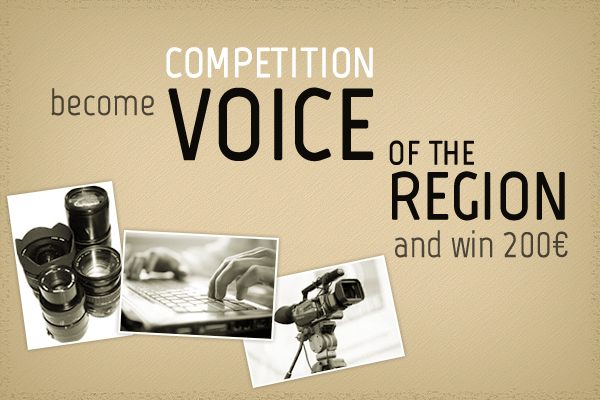 SARAJEVO, 15 April 2015 – Regional Cooperation Council (RCC) Secretariat invites citizens from South East Europe (SEE) with writing, video-making or photography skills and talents to take part in the "Voice of the Region" competition. All entries: essays, photos and videos compete for a monthly award of euro 200.
The "Voice of the region" competition starts 15 April 2015 and will be organised on a monthly basis through the year, closing on 15 December 2015 if the first pilot month proves to be a success.
Each month the theme of the competition will change and will be announced on the RCC's website (http://www.rcc.int/pages/77) and social media Channels:
Facebook: http://www.facebook.com/RegionalCooperationCouncil;
Twitter: http://twitter.com/rccint.
The themes until the end of the year are:
April – May:
Unemployment – the biggest challenge facing the region?
May – June:
Economic development – is it possible to grow faster, smarter, better?
June – July:
Tourism – how to present the beauty of our joint home?
July – August:
Education – ticket to a better life?
August – September:
Trade – key of success is in cross-border cooperation?
September – October:
Corruption – cancer of each society?
October – November:
Transport – connect better to grow, and live and earn better?
November – December:
Health – compatible systems in the region mean better quality of life?
All entries must reflect on the competition theme for the given month in an original, authentic way. Participants are allowed only one entry in each category per month.
Complete Competition rules are available at the RCC webpage (http://www.rcc.int/pages/77) and through RCC social media.
Joins us and tell us your story of the region in your own words and pictures!
Follow us at twitter.com/rccint; facebook.com/RegionalCooperationCouncil and youtube.com/RCCSec
@Powered by RCC
More news