Press Releases
Combating Shadow Economy: A Necessity for Investments in SEE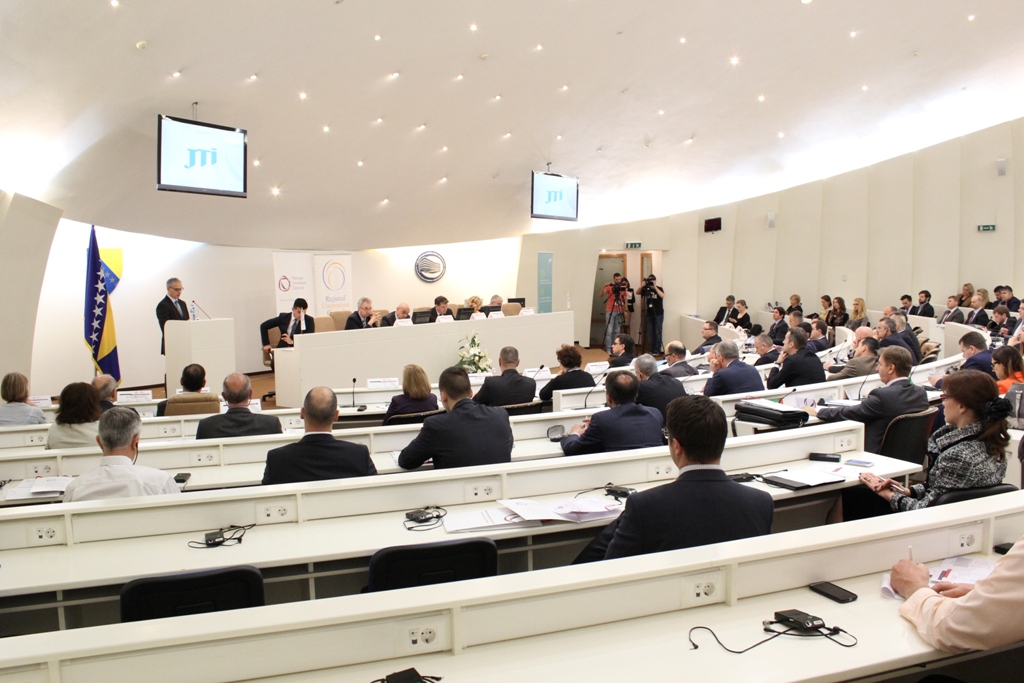 SARAJEVO – Ministers of finance, trade or economic development from South East Europe gathered in Sarajevo today to take part in a major conference on combating the shadow economy in the region. The event is co-organised by the Council of Ministers of Bosnia and Herzegovina, the Regional Cooperation Council and Foreign Investors Councils of the region and includes also officials from tax and customs authorities from Albania, Bosnia and Herzegovina, Croatia, Kosovo*, Montenegro, Serbia and The Former Yugoslav Republic of Macedonia.
Opening the Conference, the Chair of the Council of Ministers of Bosnia and Herzegovina, Mr. Denis Zvizdic said that combating the shadow economy is a joint endeavour and that the region needs to have zero tolerance towards it.
The Secretary General of the Regional Cooperation Council, Mr Goran Svilanovic, emphasised that the Shadow economy is one of the most difficult challenges to the business climate and economic growth in South East Europe. Svilanovic added that today's conference is the first in a series aimed at kick-starting the discussion among the SEE governments and businesses, and finding "efficient ways and means to uproot the shadow economy rather than let it strangle us". The RCC will, said Svilanovic, "do its utmost best to support activities that will boost declared jobs, increase official trade, and create a predictable business environment which will lead to more investment in our region."
The conference is expected to result with a cooperation platform and also create a mechanism of regular meetings and means of cooperation against the shadow economy.
*This designation is without prejudice to positions on status, and is in line with UNSC 1244 and the ICJ Opinion on the Kosovo declaration of independence.

More news