Press Releases
Goran Svilanovic hosts "One Region, One Economy' panel at Sarajevo Business Forum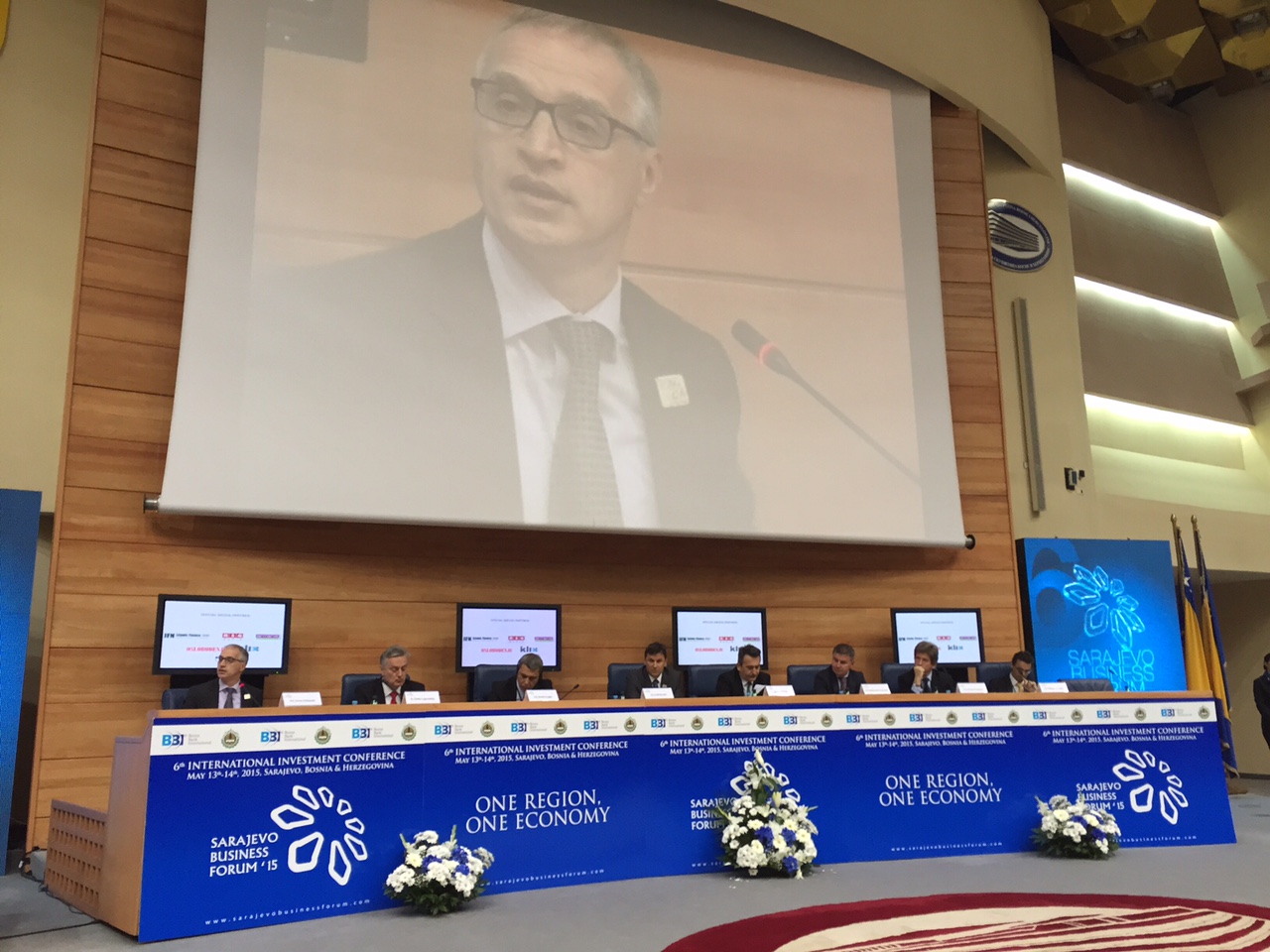 Sarajevo – Regional Cooperation Council (RCC) Secretary General, Goran Svilanovic, hosted today's panel "One Region – One Economy" at the 6th International investment conference, the Sarajevo Business Forum (SBF).
Mr. Svilanovic emphasized that South East European economies need to work together since that is the only way to create jobs and wealth, saying that as a common market, the region can be more competitive, economically stronger and more attractive to foreign businesses. He also pointed to some of the most striking and sobering findings of the Balkan Barometer[1]: "Compared to the general public sentiment, the business community has a brighter and more optimistic view of the future", Svilanovic said. "Trade and openness to trade within the region is relatively high. Although the majority of our exports are directed towards the EU, the businesses of our region believe that stronger trade and commercial links in the Western Balkans are possible and necessary."
The 6th Sarajevo Business Forum is taking place today and tomorrow (13 and 14 May) and will focus on promoting the idea of the region as a European centre for the production of healthy food, a major information technology hub, an educational centre for foreign students and also for tourism.
The importance of Regional Cooperation was emphasised by a number of speakers at the conference today. The Chairman of the Presidency of Bosnia and Herzegovina, Mr Mladen Ivanic, said that by acting together the region can become more attractive for serious investors. The Turkish Deputy Prime Minister, Mr Ali Babacan, said that more jobs and prosperity will be created if regional countries are more dependent on each other. The Prime Minister of Serbia, Aleksandar Vucic, stated that as a united market, the region can attract investors from both the Islamic and Western countries, highlighting the need to create a no-border business environment. (ends)
More news