Press Releases
Western Balkans gets Research and Innovation Centre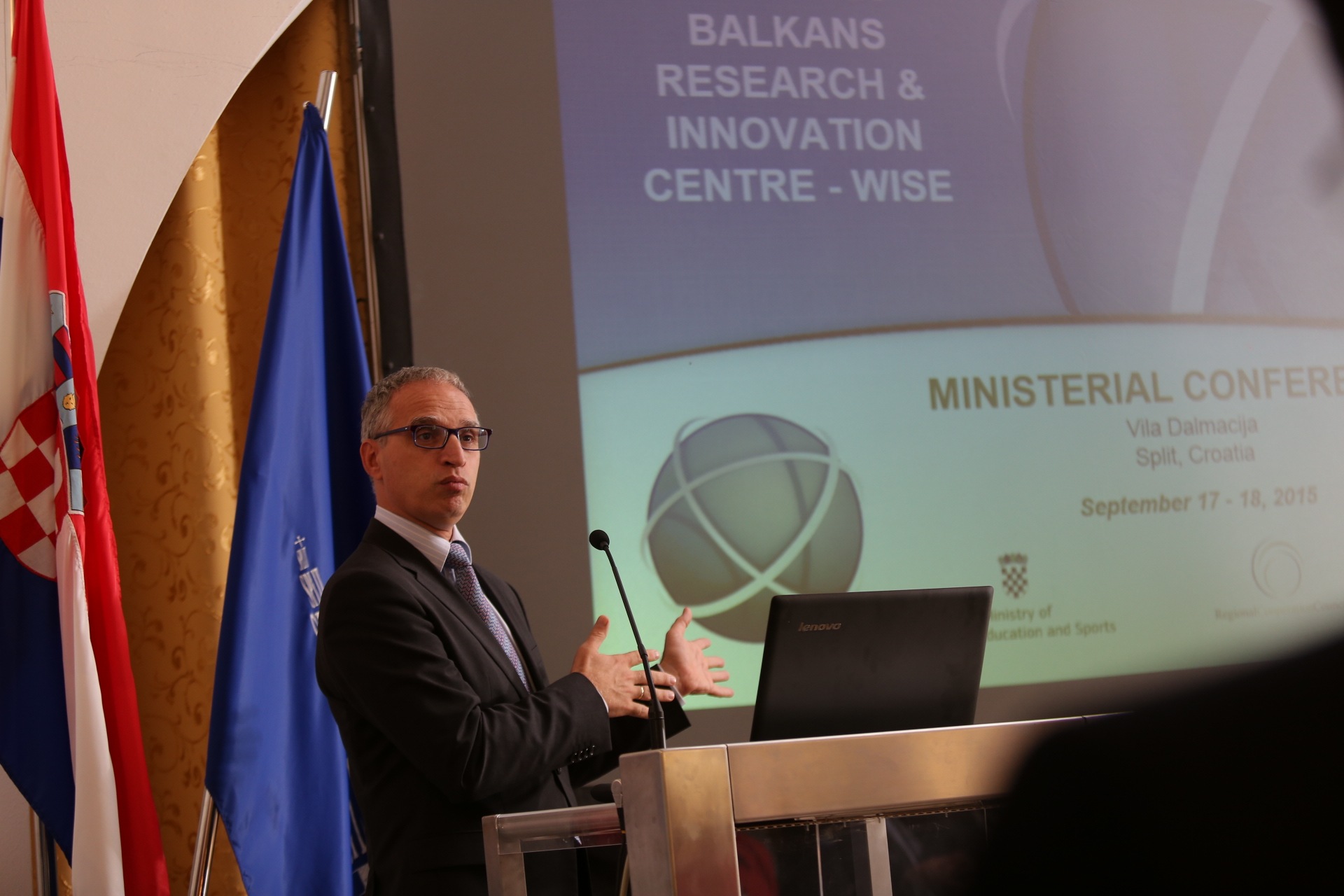 Western Balkans ministers of science signed in Split today an agreement on establishment of the Western Balkans Research and Innovation Centre (WISE), gathering Albania, Bosnia and Herzegovina, Croatia, Montenegro, Serbia, Kosovo*, and The Former Yugoslav Republic of Macedonia.
"RCC has been your partner in this endeavour since the very beginning and we will remain to do so in our committed role to strengthen regional cooperation in SEE and we are looking very much forward to our future cooperation as partners with WISE," said Secretary General of the Regional Cooperation Council (RCC), Goran Svilanovic, who opened the ministerial conference together with the First Deputy Prime Minister of Croatia Vesna Pusić.
"What we see as a key strength of the RCC's SEE 2020 development strategy for the region, is its capacity to build cross-sectoral regional cooperation. Therefore we look forward to facilitating cooperation between R&I sector and other sectors essential for economic growth and covered by the SEE 2020 Strategy, in particular trade, industry and SMEs to facilitate development of mechanisms needed for transfer of innovation – as, as we all know, invention does not automatically lead to application," added Svilanovic.
Establishment of the Centre started back in 2009 when the Declaration on Joint Cooperation in Science and Innovation was signed in Sarajevo, followed by the Declaration on Regional Research and Development Strategy for Innovation, signed in Zagreb in 2013, which was developed jointly in coordination of the World Bank, European Commission, Regional Cooperation Council and seven signatories from the region. This paved the way for establishment of a joint Research and Innovation Centre with its headquarters in Split, Croatia.
WISE will have the status of an international organisation which will host activities of leaders and representatives of participants from the region, other countries from Europe and world, representatives of the European Commission and World Bank, scientists and entrepreneurs dealing with high-technologies as well as those investing in high-technology. With its activities the Centre will complement the work and objectives of the existing two European initiatives – Strategy for the Danube Region and Strategy for the Adriatic and Ionian Region which include most of the European countries.
"Regional cooperation in the field of research and innovation is necessary for the facilitation of participation of the Western Balkans in the related EU programs, such as the Innovation Union and Horizon 2020. By building capacities to join these programmes, we are directly building institutional capacities for EU accession processes," concluded Svilanovic.
First Deputy Prime Minister of Croatia Vesna Pusić, Minister of Science, Education and Sports of Croatia, Vedran Mornar and Mayor of Split, Ivo Baldasar, took part in the opening of the event on behalf of the Host – Croatia, while other participants included high-level representatives of the European Commission, World Bank, Slovenian Deputy Minister of Science, representatives of other European countries and other distinguished guests.
*This designation is without prejudice to positions on status, and is in line with UNSCR 1244 and the ICJ Opinion on the Kosovo declaration of independence.
More news