Press Releases
Pristina hosts Zijah Sokolovic's one man show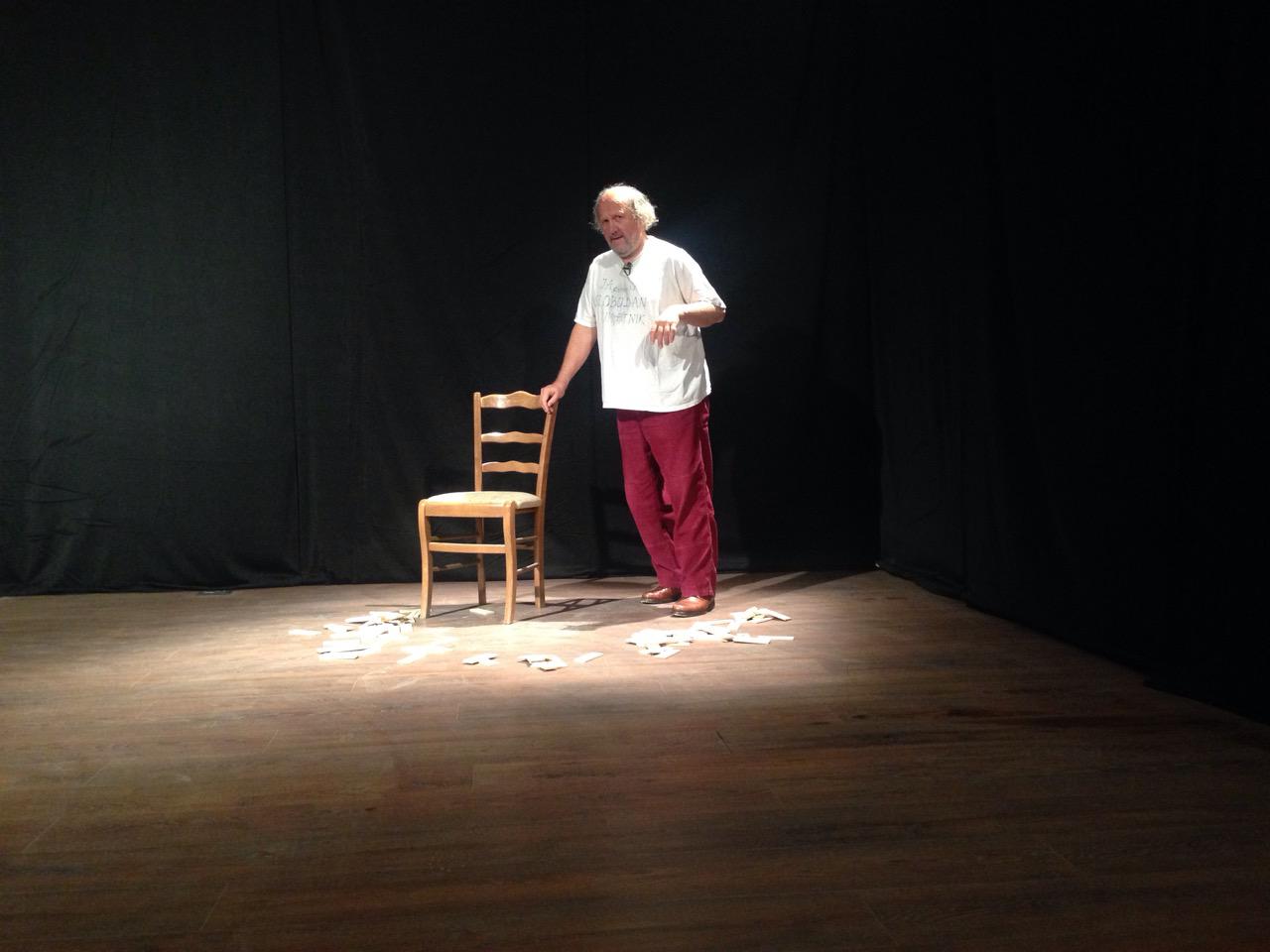 Supported by the Regional Cooperation Council (RCC), the "Qendra Multimedia" arts and cultural centre in Pristina hosted last night the renowned Bosnia and Herzegovina's actor, writer and director, Zijah Sokolovic. A full house greeted Mr Sokolovic and thunderous applause interrupted his literary/theatrical evening numerous times.
With his unique style and a mix of bitter sweet humour, Zijah recreated the magic of no less than 1593 performances of his one man hit show "Glumac je… glumac je… glumac" (An actor is… an actor is… an actor) which he has performed all over the globe including mine pits and prisons, not just classical theatres. "Thank you so much, I have not laughed like this for years" - accompanied the handshakes as the audience queued to pay their respect to Mr Sokolovic. Young actors from Pristina surrounded him after the performance, asking this stage and film wizard about his acting approach and style.
Mr Sokolovic is an acclaimed artist who has worked extensively through the Western Balkans, Slovenia, Croatia and Austria and elsewhere in the world. He is the Director of Theaterland in Salzburg and a professor at the Bruckner Konsevratorium in Linz. Zijah Sokolovic has starred in numerous movies, television programmes and plays but is maybe best known for his two hit one man shows – the one he presented last night in Pristina and also "Kabares kabarei". But he has experimented also by creating plays together with children, with patients suffering from cerebral palsy and, lately, working together with Civil Society organisations to tour the region with a play called "Democracy" and explaining the basic principles of the word and the political system.
The activities of the RCC are focused on promotion and enhancement of regional cooperation in South East Europe (SEE) and the support to European and Euro-Atlantic integrations of the region. The main areas of RCC's work lie in the economic and social development spheres; energy and infrastructure; justice and home affairs; security cooperation; building human capital; parliamentary cooperation, civil society activities etc.
But an integral part of all these activities focused on economic recovery and prosperity is also to foster regional cooperation in arts and culture. Apart from last night's literary and theatrical performance in Pristina, the RCC will also support a theatre performance in Belgrade on Friday, 11 December 2015. It will be the "Balkan spy in Sarajevo", a contemporary adaptation of the extremely popular play (and movie) "Balkan spy" (Balkanski špijun) written by Dusan Kovacevic. The performance by the Sarajevo National Theatre, directed by Sulejman Kupusovic, has given the three decade old text a new lease of life and will be performed in Belgrade in the same theatre which hosted the legendary original play – Zvezdara.
These two events build on RCC's last year's hosting a literary evening in Sarajevo for writer Vladimir Pistalo and a guest performance of "Gospodja ministarka" by the Belgrade "Bosko Buha" theatre in Sarajevo.
More news