Press Releases
RCC awards European Fund for the Balkans as 2015 Champion of Regional Cooperation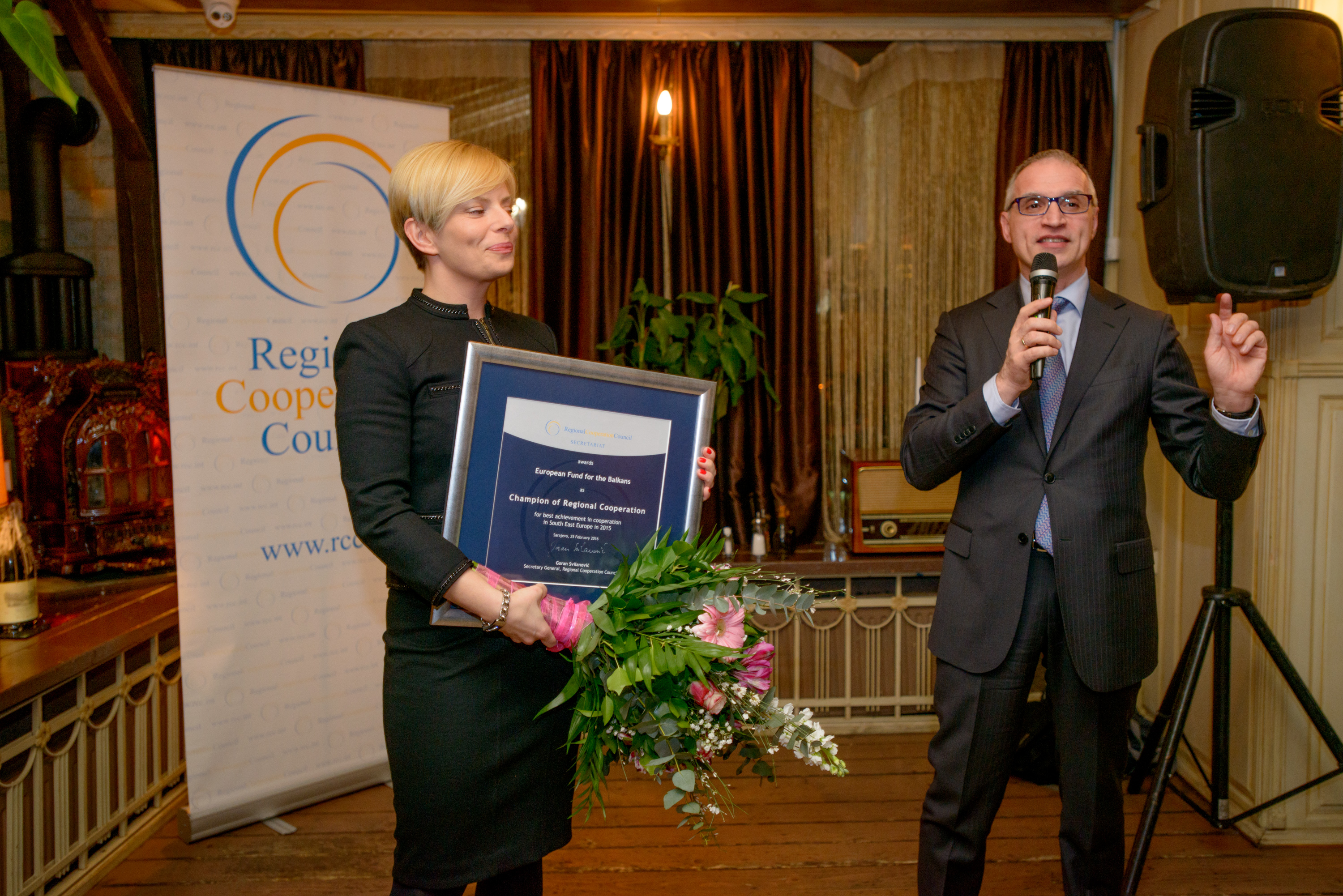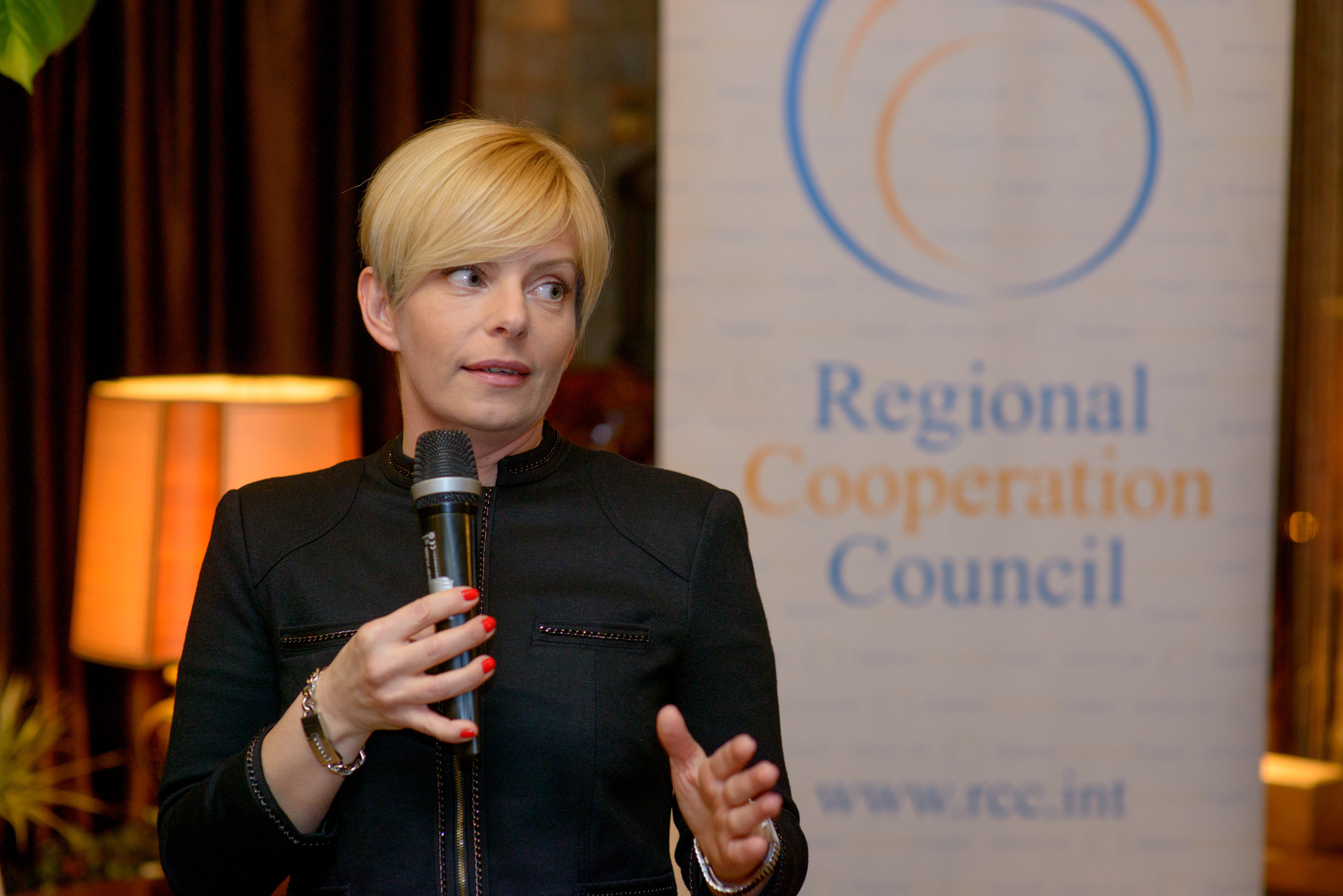 Sarajevo – The Regional Cooperation Council's (RCC) recognition for outstanding work in the field of regional cooperation was awarded last night to the European Fund for the Balkans (EFB) which was selected as the Champion of Regional Cooperation for the year 2015.
The Award was presented by RCC Secretary General, Goran Svilanovic to Hedvig Morvai, the Executive Director of the EFB at a ceremony in Sarajevo last night. The Champion of Regional Cooperation is an acknowledgment of an individual or an institution that the RCC Secretariat and its Secretary General consider to have contributed most to the development of regional cooperation in South East Europe over the course of the past year.
Congratulating Ms Morvai on the award, RCC Secretary General Goran Svilanovic spoke about the EFB's achievements, especially the Fellowship programme for young government officials from the Western Balkans. Svilanovic also singled out the importance of the Balkans in Europe Policy Advisory Group (BiEPAG) which "has brought together the best brains in the region and has so far come up with an outstanding study on the EU accession route for the Western Balkans and most recently about bilateral disputes in South East Europe".
Accepting the award, Ms Morvai said that this acknowledgment shows that civil society initiatives are being recognised as a crucial element in sustaining regional cooperation. "Civil society regional initiatives bring people and cultures closer. They build confidence and help generate the political will but also public support for regional cooperation". In that process, added Ms Morvai, "Civil society organisations are valuable partners to their governments in many fields – a modern and EU oriented state needs a democratic leadership which nurtures a respectful dialogue between all actors in politics and society".
The Champion of Regional Cooperation is an annual award that was inaugurated on 27 February 2013 on the occasion of the fifth anniversary of the RCC. The first laureate of this award was the Central European Free Trade Agreement - CEFTA 2006, while the Energy Community Secretariat received the award last year.
Interview with Hedvig Morvai, the Executive Director of the European Fund for the Balkans, the recipient of the "Champion of Regional Cooperation" award for 2015.
More news