Documents and Publications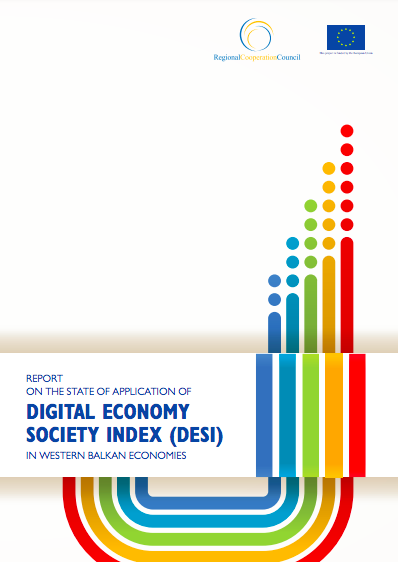 Report on the State of Application of Digital Economy Society Index (DESI) in Western Balkan Economies
21 Jul 2021 | REPORT
The objective of the report is to provide an overview of the state of application of the Digital Economy and Society Index (DESI) methodology in Western Balkans, the availability of datasets for calculating all DESI indicators and identify the responsible institutions for data collection.

All with the aim is to identify gaps and needs and to provide short-term recommendations to harmonise the domestic methodologies with the DESI and European Union (EU) methodologies.

DESI measures five key areas: connectivity, human capital, use of internet by individuals, integration of digital technologies by the business sector and digital public services. As candidates or potential candidates for EU membership, the Western Balkan (WB) economies are required to use DESI indicators for measurement of the progress made.
Download: EN
---