Documents and Publications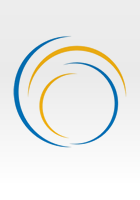 Backlog Reduction Programmes and Weighted Caseload Methods for South East Europe, Two Comparative Inquiries
14 Mar 2016 | STUDY
In this Report the information on the delay reduction policies undertaken by the six Beneficiaries involved in the project is considered in the wider European context. The policies highlighted in the Beneficiaries are compared with the most interesting policies and effective practices carried out by the select European countries to improve the pace of litigation. Even though it is not possible to design a one-size-fits-all model to reduce case backlogs that could be used by all the courts, some quite specific policies and practices that have been proven to be effective in several participants can be singled out and adapted for consideration by the Beneficiaries.
Thus, the report proposes a concrete programme of actions with different options that could be implemented in the judiciaries of the Beneficiaries, based on the policies and practices of the European examples described here.
The literature review complements the statistical data, responses to the questionnaire and interviews with the Beneficiaries, and they together provide a basis for a concrete plan of backlog reduction for the Beneficiaries.
The Report has been approved by the WB Working Group on Justice.

Download: EN
---