Berlin conference confirms importance of regional cooperation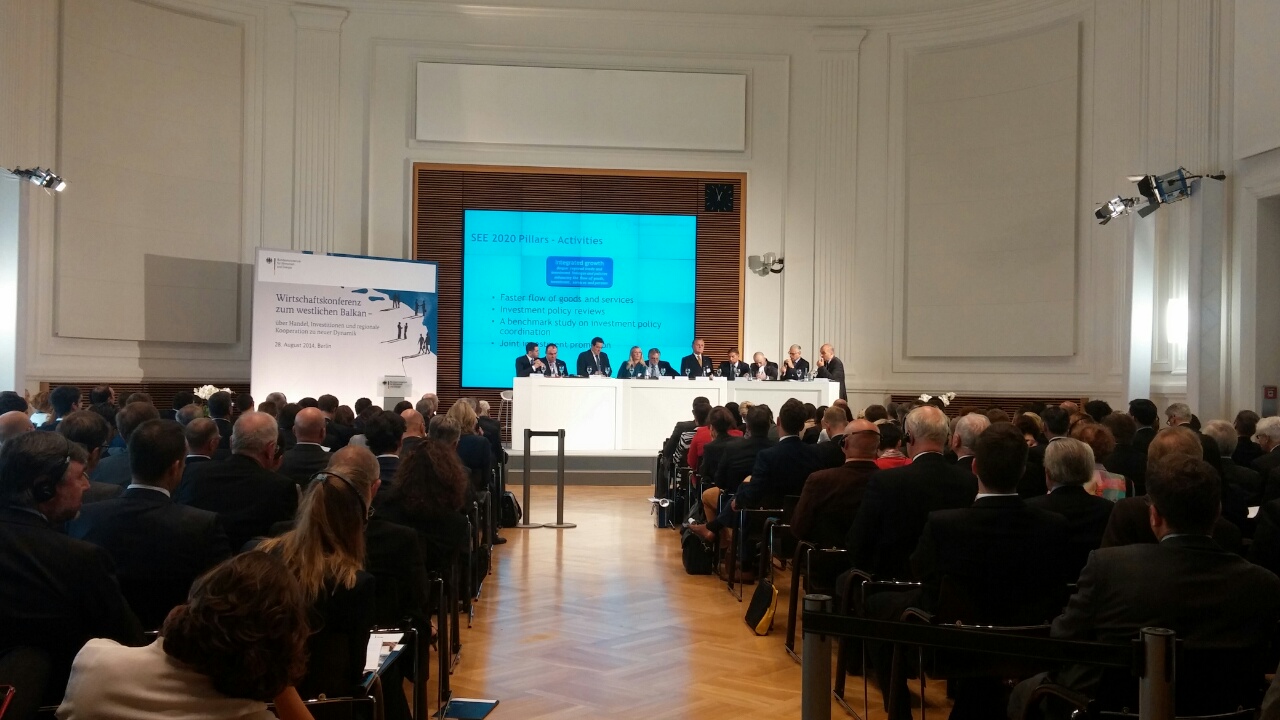 Last week's conference in Berlin, hosted by German Chancellor Angela Merkel, ushered in a new phase of EU accession for the Western Balkans countries, one in which the goals and targets are more clearly defined and assorted in an ongoing process which will be hosted by Austria and then France in the coming years. The Final Declaration by the Chair of the Conference underlined the importance of Regional cooperation as a crucial element of the EU accession process and specifically mentions the important role the Regional Cooperation Council.
RCC Secretary General, Goran Svilanovic, who presented the RCC's SEE2020 Strategy at the economic table of the Berlin meeting, says that there is a growing awareness among the countries of the Western Balkans, that the road to economic recovery and EU membership can be travelled much faster and in greater comfort as a joint endeavour. Svilanovic also said that this next phase of the EU enlargement will be different to the previous ones and will require much more regional cooperation.