Svilanovic officially signs Agreement on Assumption of Duties as RCC Secretary General in second term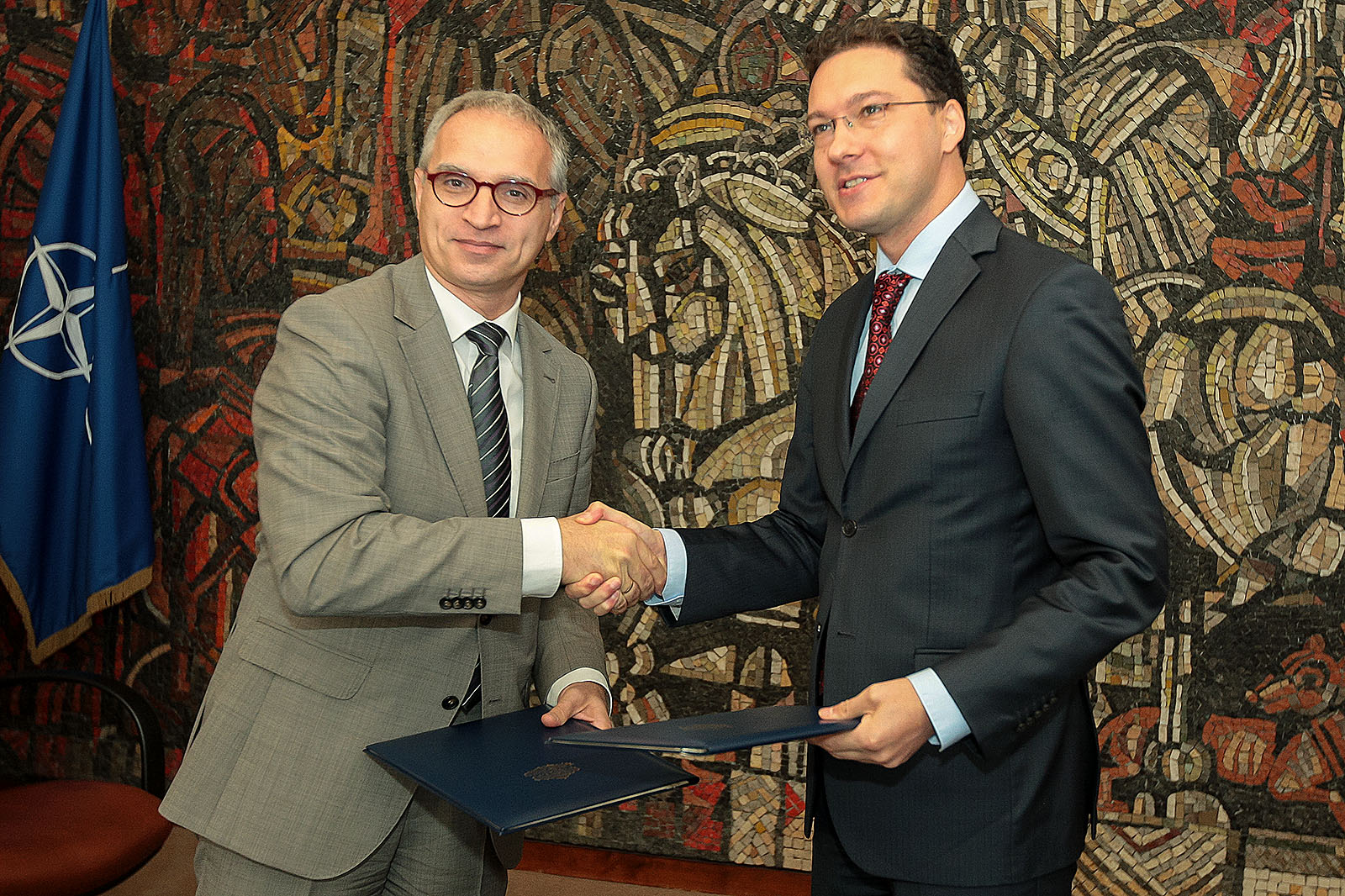 The Secretary General of the Regional Cooperation Council (RCC), Goran Svilanović, signed the official Agreement on Assumption of Duties of the RCC Secretary General, for the period 1 January 2016 – 31 December 2018. On behalf of the Chairmanship-in-Office of the South-East European Cooperation Process (SEECP), the agreement was signed by the Bulgarian Minister of Foreign Affairs, Daniel Mitov.
The SEECP Ministers of Foreign Affairs agreed to re-appoint Mr. Svilanović for his second term as the Secretary General of the RCC on 22 May this year, and the SEECP Heads of State and Government approved this decision at their 17th Meeting, held in Tirana four days later.
Following the signing ceremony in Sofia today, Mr. Svilanovic met with the Ambassador Maya Dobreva, Acting Permanent Secretary and Director of Southeastern Europe Directorate and the RCC National Coordinator from Bulgaria. The two officials discussed the SEECP C-i-O priorities and their harmonisation with RCC.
The RCC Secretary General will attend the Conference on 'Energy Security and Energy Infrastructure in SEE', in Sofia tomorrow; an event organized by the Bulgarian Diplomatic Institute and Energy Management Institute, under the auspices of Bulgarian SEECP C-i-O.