Job creation and dynamising economic life is crucial for the future of South East Europe (SEE) - Inter-parliamentary Conference in Sarajevo ends today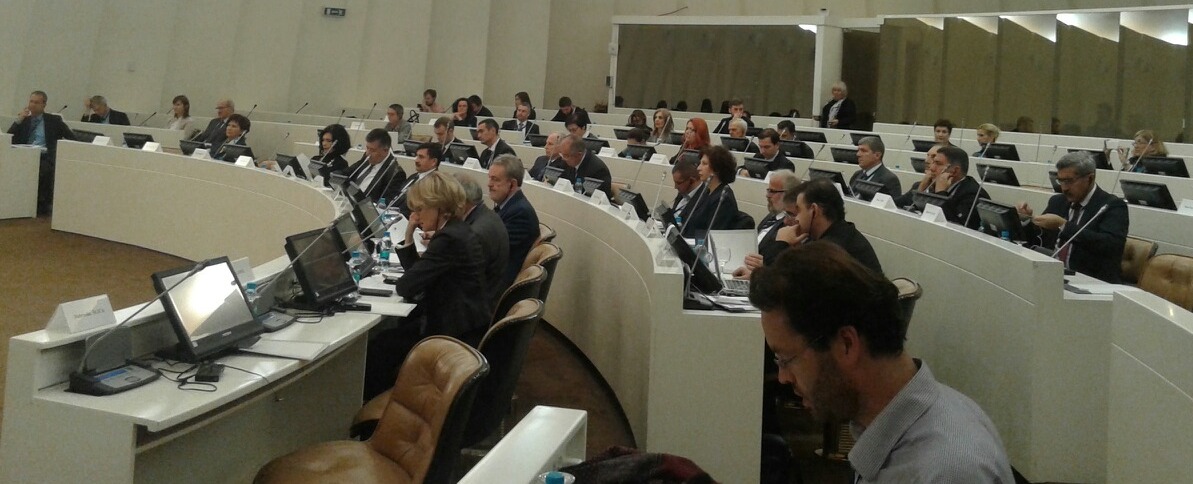 Sarajevo, 15/16 October 2015 – A two day inter-parliamentary conference coorganised by the European Parliament, the Regional Cooperation Council (RCC) and the Parliament of Bosnia and Herzegovina ended today in Sarajevo. It was attended by Members of the European Parliament and Members of Parliament of EU Enlargement countries. Economic Governance and Job creation were the focus of the two day event.
Speaking at the conference, RCC Secretary General, Goran Svilanovic, emphasised that dynamising economic life is crucial for the future of SEE. He said the RCC's comprehensive Balkan Barometer study showed just how much of a problem unemployment and the general economic situation are. "Our economies are not economies of growth", said Svilanovic, the Balkan Barometer survey showing that more than a quarter of citizens in the region are unable to pay rent or utility bills. Svilanovic spoke in more detail about the efforts the RCC is making to assist growth and job creation in the region.
The two day Sarajevo conference was a part of the European Parliament's support programme for the parliaments of the Enlargement countries. The main topics discussed include Structural Reforms and perspectives for Foreign Direct Investment; Achieving public sector reform while reducing employment impact; Convergence towards EU standards in fiscal and taxation policies; the role of Parliaments in fostering and supporting convergence towards EU standards.