RCC Secretary General speaks to young diplomats from South East Europe about region's opportunities and challenges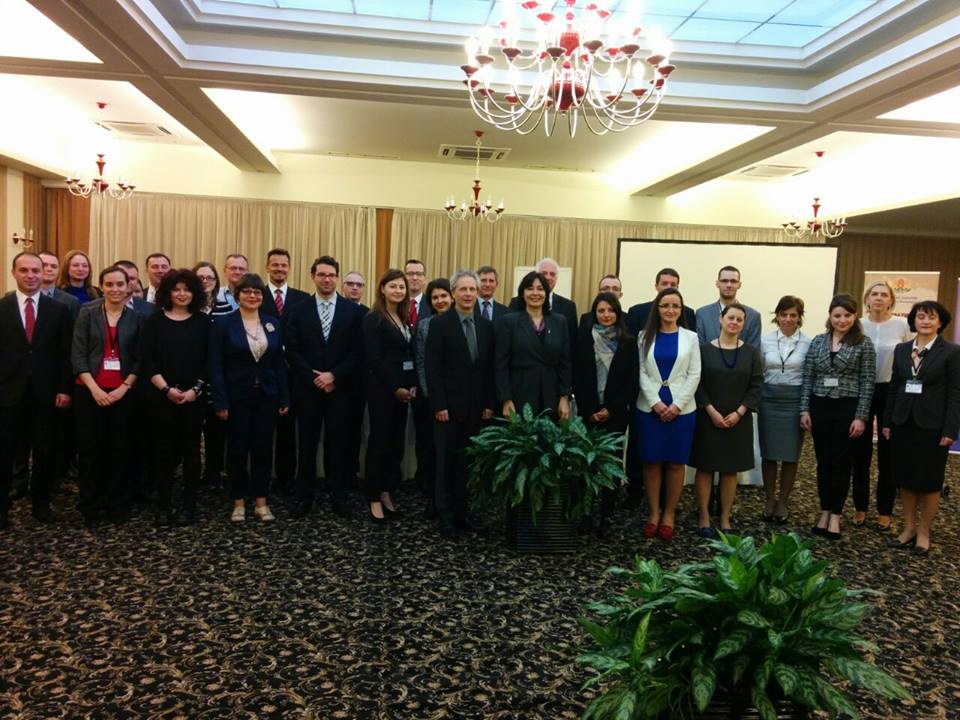 Sandanski/Sarajevo, 15th March 2016 - The Secretary General of the Regional Cooperation Council (RCC), Goran Svilanovic, spoke today to young diplomats from all over South East Europe, at the 11th Winter School on Diplomacy, in Sandanski, Bulgaria. The event, co-organized by the RCC, Bulgarian Chairmanship in Office of the South East Europe Cooperation Process (SEEPC), Bulgarian Diplomatic Institute, and the Hanns Seidel Foundation, focused on EU and NATO integration of South East Europe, as well as on related foreign, security and energy policies.
Mr Svilanovic briefed the young diplomats on regional cooperation in SEE, the RCC and its role in supporting governments from SEE in their efforts to advance the European and Euro-Atlantic integration process.
"The next three years, for the RCC, will be about interventions towards greater regional economic integration, enabling an easier flow of capital, people, goods and services within the wider SEE region. This is well under way and the RCC has structured its activities into three main thematic areas or flagships - skills and mobility, connectivity and competitiveness. The RCC also intends to contribute to better governance, improved functioning of the rule of law and enhanced security in SEE", said Svilanovic.
Reflecting on security cooperation in SEE, Mr Svilanovic said that "the most pressing current security challenges in Southeast Europe largely do not originate from our region." He added that the RCC will continue to play an important role in regional security cooperation, giving an emphasis on coordination of those activities in the region.