Continued German support for RCC activities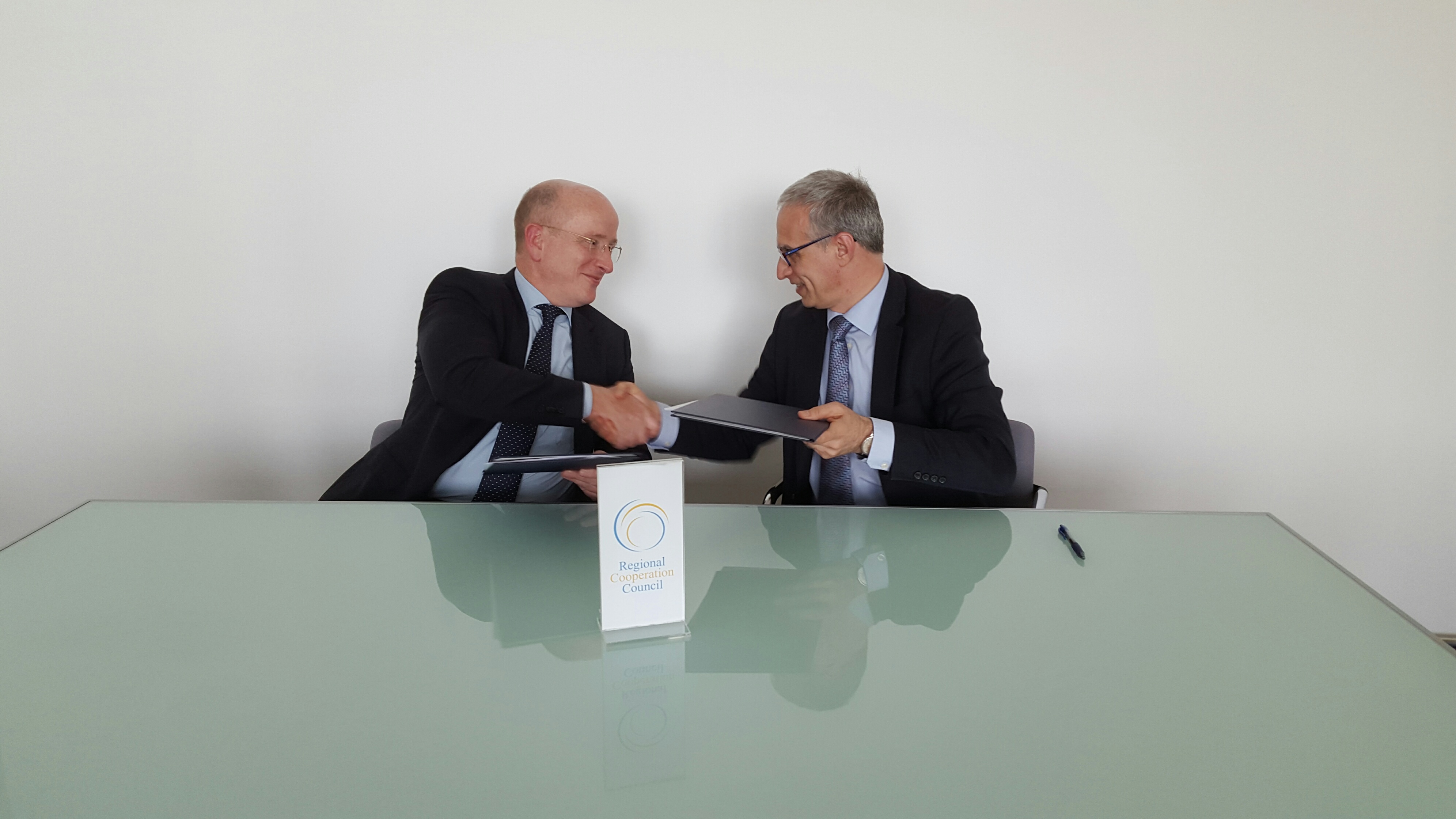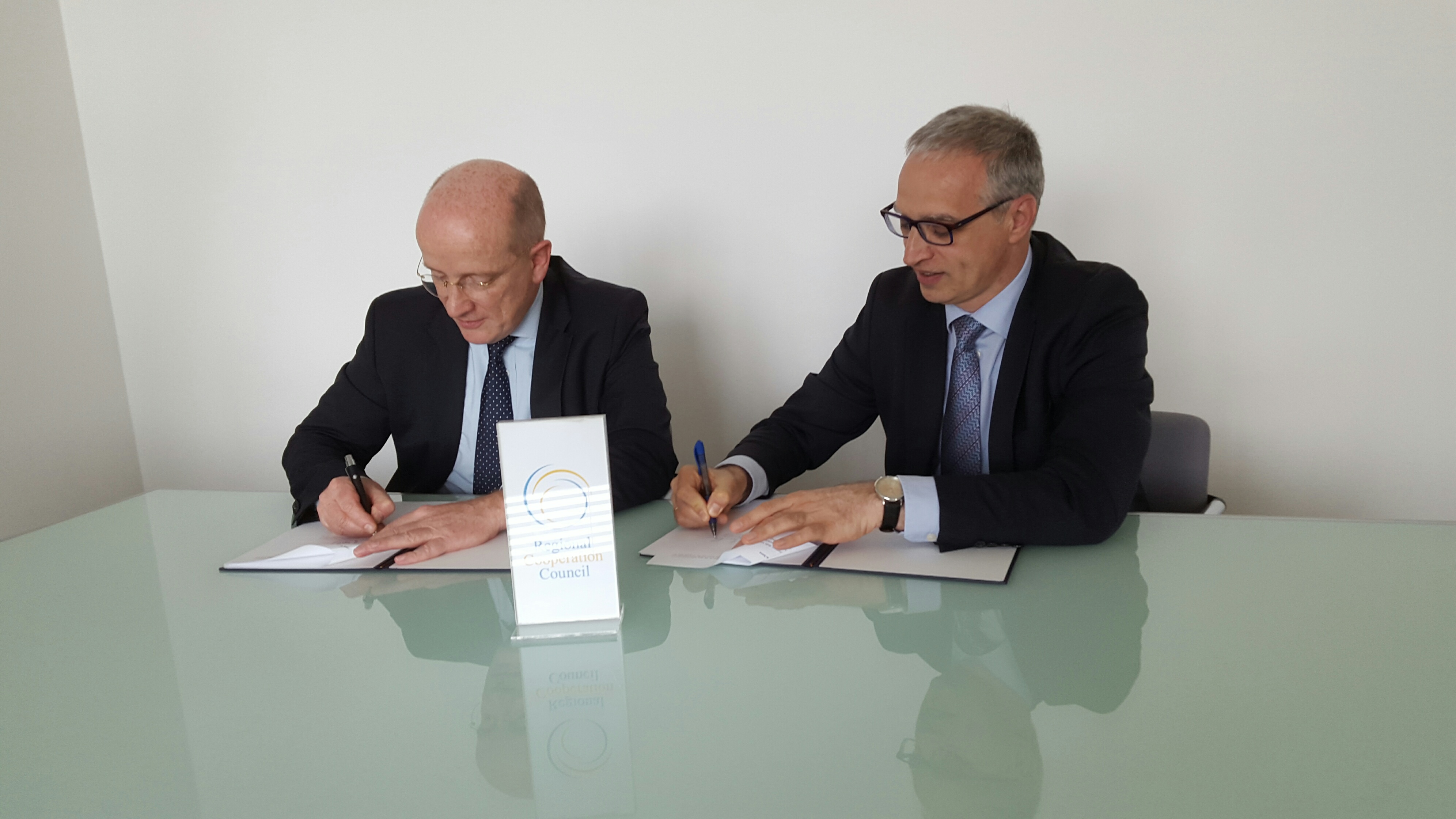 The Regional Cooperation Council (RCC) Secretariat and the German Federal Foreign office (Auswärtige Amt) signed an agreement today on a 50,000 euro grant to support RCC's public awareness activities in 2016. The agreement was signed by the RCC Secretary General, Goran Svilanovic and the German Ambassador to Bosnia and Herzegovina, Christian Hellbach.
These funds, provided by the Federal Republic of Germany, will primarily be used for raising the public awareness activities of RCC's South East Europe (SEE) 2020 strategy and for communication events – PR and communication materials, social media, media monitoring, and other awareness raising activities.
"We highly appreciate the continued support that Germany has been giving to the RCC – the financial but also, of course, the political backing. In order to do our job well", said Svilanovic, "we need the support not just from the regional governments, but also from the major EU players and Berlin has been especially active when it comes to assisting the Euro-Atlantic integration of the Western Balkans."
Ambassador Hellbach expressed his satisfaction with the cooperation developed with the RCC Secretariat since 2008 and added that "RCC's endeavours are highly appreciated both in the region and the EU." He said that "Regional cooperation has improved significantly over the recent years and that is surely the effect of combined efforts of the national governments, the international community and, of course, the RCC".