Synergising RCC and EU macro-regional strategies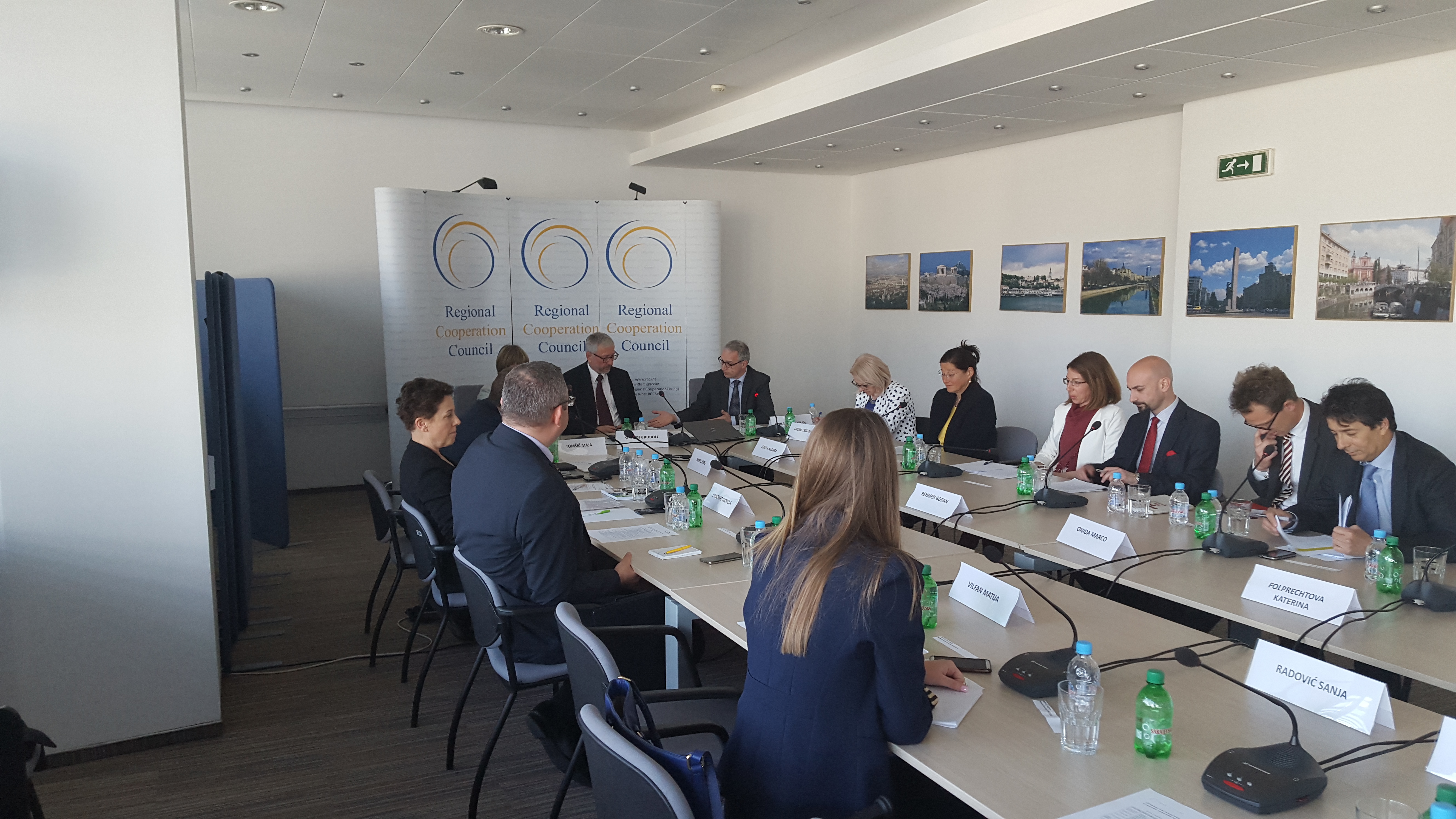 The Regional Cooperation Council (RCC) hosted and co-organised today the first part of a two-day meeting of the Steering Group of Priority Area 10 (PA10) of the EU Strategy for the Danube Region (EUSDR). This meeting is an opportunity to present to the PA10 Steering Group and all interested stakeholders the role that the RCC plays in promoting regional cooperation and supporting the EU integration process of South East Europe (SEE), as well as to point out the opportunities which the EUSDR offers to our region.
Speaking at the start of today's meeting, RCC Secretary General, Goran Svilanovic, said that "the EUSDR and the EUSAIR (The EU Strategy for the Adriatic and Ionian Region) are not only development strategies, but are also 'additional tools' for EU enlargement that can help the Western Balkan economies to achieve their European aspirations."
The RCC shares a common vision with the EU macro-regional strategies that include economic growth, prosperity and security of the citizens. "This is why the RCC will seek for enhanced cooperation with the EUSDR and the EUSAIR within its new Strategy and Working Programme (SWP) for 2017-2019", said Svilanovic. He stressed the importance of the wider geographic coverage and all-inclusiveness of RCC, which is enabling the inter-linkages among the two EU macro-regional strategies. The converging objectives of EUSDR, EUSAIR and RCC SEE 2020 Strategy justify and necessitate closer alignment and structured and systematic coordination across all priority areas in the forthcoming activities as the only viable way to ensure more concentrated impact in our regions. Svilanovic added that he hopes that this coordination effort will be just one in a series of future structured sectoral meetings.
Earlier in the day, the European Commission, UNEP and the Regional Cooperation Council held a meeting with Western Balkan participants to promote their better and more strategic involvement in both strategies with a special focus on the environment. The event had the goal of raising awareness about the strategies and their mechanisms, introducing participants to potential funding opportunities and assessing the respective needs toward a better and more strategic participation in these strategies.