RCC Secretary General at the Forum of EU Strategy for Adriatic and Ionian Region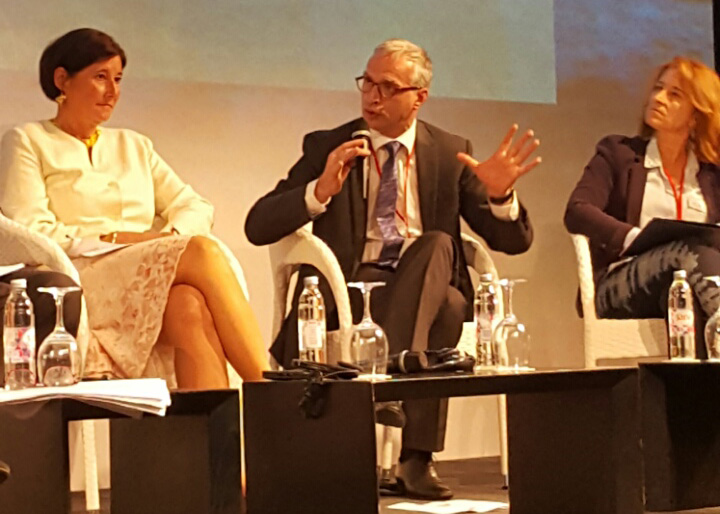 The Secretary General of the Regional Cooperation Council (RCC), Goran Svilanovic, spoke today at the 1st Forum of the EU Strategy for the Adriatic and Ionian Region (EUSAIR), in Dubrovnik, Croatia. Svilanovic presented the implementation structure, and programing and monitoring processes, of the RCC's South East Europe (SEE) 2020 development Strategy, but also spoke about the synergies between the two macro-strategies - SEE 2020 and EUSAIR, at the panel dedicated to unlocking the potential of the Adriatic and Ionian region.
"The Regional Cooperation Council is standing ready and willing to cooperate with all the relevant actors and within all of the relevant frameworks, such as EUSAIR, which can contribute to further strengthening and development of our region," said Svilanovic.
"The RCC has just developed the new three-year Strategy and Work Program (SWP) 2017-2019, which defines region's development priorities and goals. Over the next three years, the RCC will work to reduce – and where possible remove – the obstacles in order to increase mobility, enhance connectivity and improve competitiveness in SEE, while also contributing to better governance, improved functioning of the rule of law and enhanced security in the region," concluded Secretary General Svilanovic.
The 1st Forum of the EUSAIR has been jointly organized by the European Commission and the Government of Croatia. The event took stock of the progress of the Strategy since its endorsement by the European Council in October 2014, and contributed to defining the way ahead.
The foreign ministers and the national authorities responsible for EU funds of the participants involved, as well as the EU Commissioner for Regional Policy took part at the conference. The event provided ample possibilities for networking, and a great opportunity to reach out to a wide range of stakeholders from the region, including national, regional and local administrations, the business sector, the academia and the civil society at large.
On the sidelines of the EUSAIR Forum the RCC Secretary General met yesterday with the Minister of Foreign and European Affairs of Croatia, Miro Kovac. The two officials spoke about Croatia's upcoming South-East Europe Cooperation Process (SEECP) Chairmanship-in-Office.