SEECP foreign ministers endorse the new RCC's three-year Strategy and Work Programme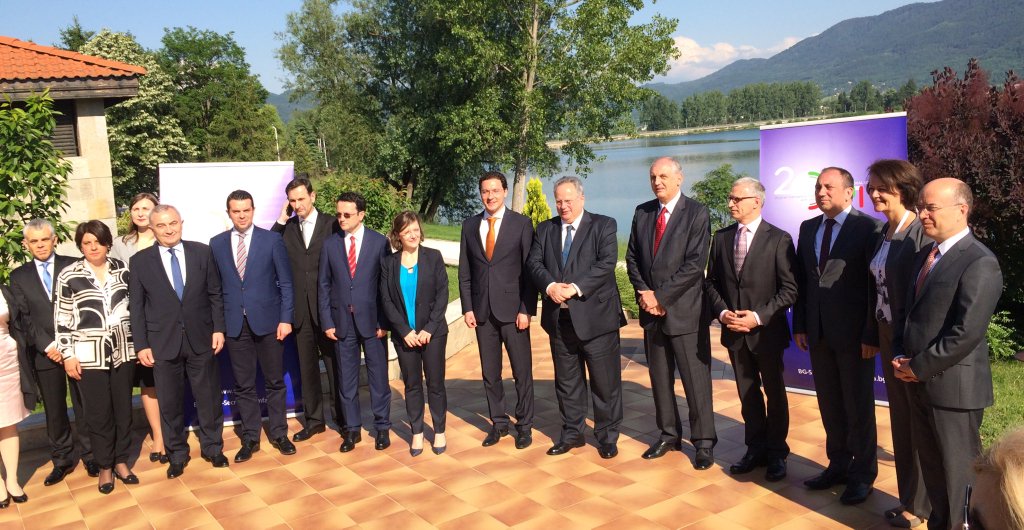 Pravets, 31 May 2016 - Meeting in Pravets (Bulgaria) today, the foreign ministers of the South-East European Cooperation Process (SEECP) endorsed the Annual Report of the Regional Cooperation Council (RCC) 2015-2016 presented by the RCC Secretary General Goran Svilanovic, as well as the new three-year Strategy and Work Programme (SWP) of the RCC.
Speaking at today's meeting, Goran Svilanovic noted that "tangible progress has been made in furthering trade and investment integration, designing effective employment policies and their implementation, strengthening cooperation in education, research and innovation, supporting good governance and strengthening security cooperation in the region".
He emphasised that the implementation process so far has been a learning curve and that the lessons learned will be useful in the next three-year SWP. It's motto, said Svilanovic, "is 'Changing with the Region' and reflects the importance of further streamlining regional cooperation and channeling resources towards policy areas where cooperation can generate the greatest impact". The primary ambitions of the RCC's new SWP are in the areas of growth, trade, investment, education, productivity, employment, and governance, said Svilanovic.
The RCC Secretary General also congratulated the ministers on the 20th anniversary of the SEECP, thanked the Bulgarian SEECP Chairmanship-in-Office (C-i-O) for successfully steering the SEECP in the past 12 months, reaffirming his commitment to further strengthening the SEECP-RCC synergy and extending his firm support to the upcoming Croatian Chairmanship-in-Office.
The ministers also reviewed the recent developments in regional cooperation in SEE and expressed their approval for the work of the RCC.