Svilanovic: Making sure that local administrations are well prepared for demanding EU accession process and membership, is our common objective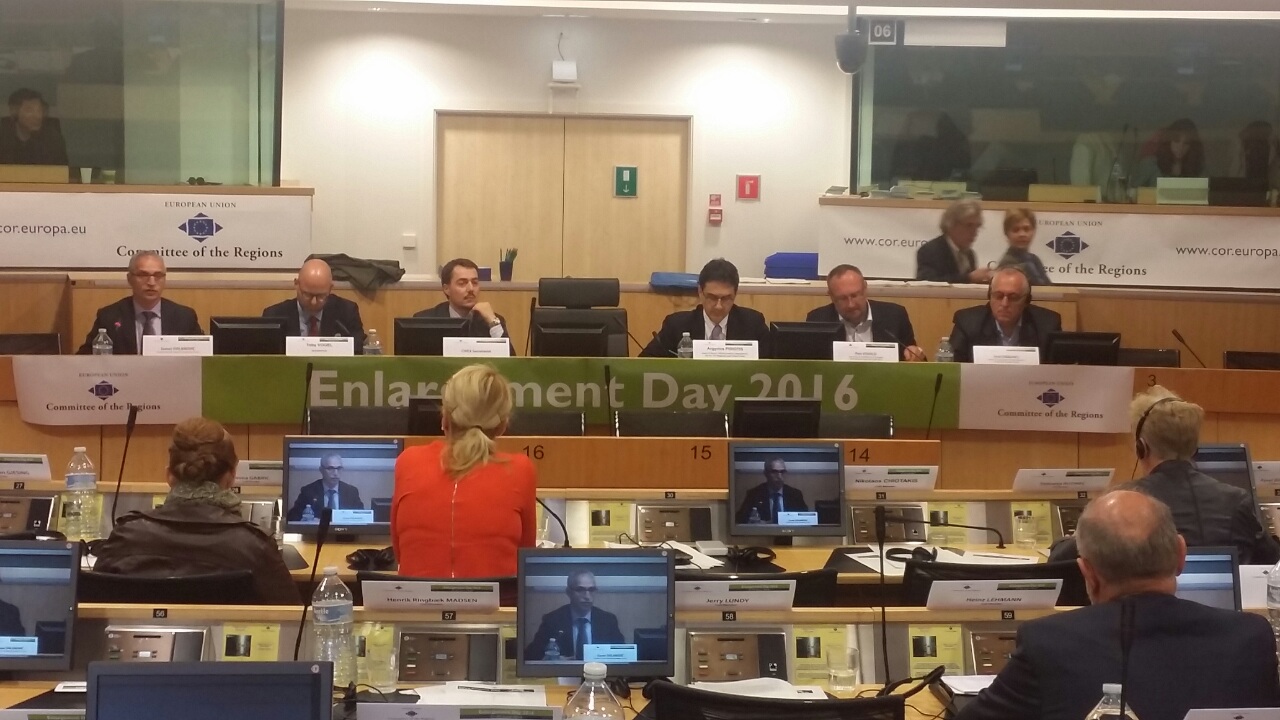 The Secretary General of the Regional Cooperation Council (RCC), Goran Svilanovic, took part at the Enlargement Day, organised by the European Committee of the Regions in cooperation with DG Neighbourhood and Enlargement Negotiations of the European Commission, in Brussels today.
Speaking at the roundtable discussion on EU local and regional authorities experience in using structural and cohesion funds, Svilanovic said that while working on SEE 2020 Strategy the RCC prepares participating administrations for the future management of EU funds available to the Member States.
He underlined the RCCs excellent cooperation with NALAS (Network of Associations of Local Authorities of South-East Europe) saying it is "our common objective to make sure that local administrations are well prepared for the demanding process of accession and subsequent EU membership."
The RCC Secretary General added that additional strengthening of capacities for the future success in using structural and cohesion funds is also provided through participation in transnational programmes and implementation of macro-regional strategies, and that the local and regional authorities have an important if not a key role to play in these efforts.
"I would like to highlight a more general problem - the growing gap between rich and poor, between more and less developed economies. There is an urgent need to bridge this gap and minimize lagging behind of regions and economies. This is why the RCC is searching for regional solutions to national problems," concluded Svilanovic.
The Enlargement Day is an event dedicated to raising awareness of the local and regional dimension of the enlargement process. During the event, participants exchanged experiences and good practices on how to involve the local and regional authorities in the EU enlargement policy. More information on the event is available at http://cor.europa.eu/en/events/pages/enlargement-day.aspx#mtkeywords=Regional%20Cooperation%20Council.