Organisation's results and upcoming activities in the focus of 30th RCC Board meeting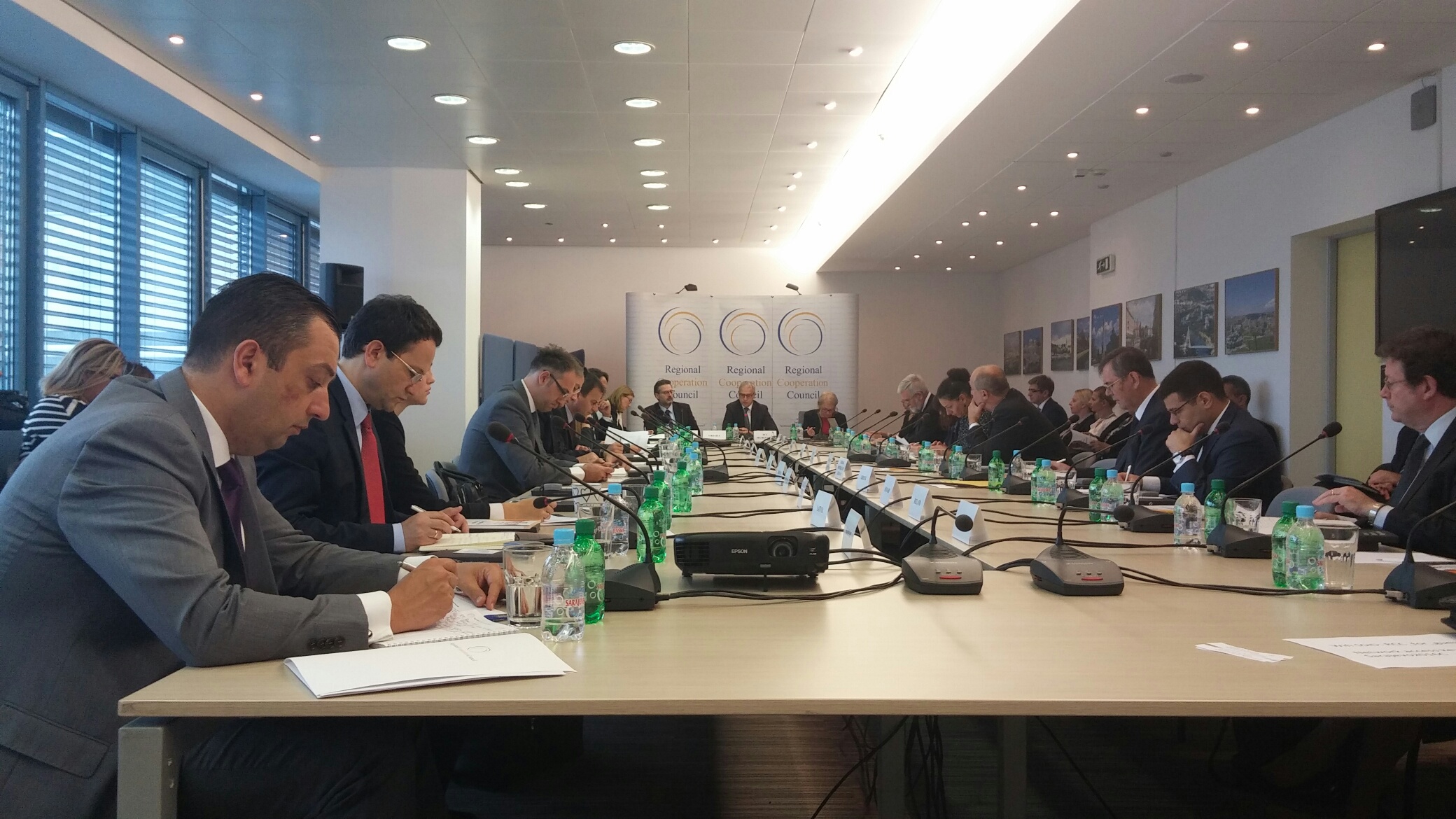 Sarajevo, 12 October 2016 – The Regional Cooperation Council (RCC) Secretary General Goran Svilanovic presented to the RCC Board today the implementation and results of the RCC's Strategy and Work Programme (SWP) 2014-2016, as well as how these feed into RCC's next three-year strategy 2017-2019.
Result of regional activities: Up to 30% lower roaming costs for consumers in the region
"We are proud of what's been achieved. In each of the components of our programme, we have results to show for. Our work in the area of ICT connectivity and roaming is a good illustration of this approach and the results it's yielding. Through supporting the implementation of a regional roaming agreement, an initiative that came directly from regulators in the region, the roaming charges have already gone down by almost a third. Simply, this means money in the pockets of our consumers, be it businesses or citizens," said Svilanovic.
32 million euro raised for SEE 2020 Strategy actions
He also underlined the effectiveness of RCC's programming process and the donor coordination exemplified by the funding raised through the two previous programming exercises in 2014 and 2015. "More than EUR 32 million euro was raised from the EC and bilateral donors for South East Europe (SEE) 2020 Strategy actions in the past two years and will be executed by a number of implementing partners, including the RCC," added RCC Secretary General.
When it comes to the new triennial strategy for 2017-2019, with lessons learned in the past period, the RCC will work to enhance economic integration through easier flow of capital, people, goods and services within the SEE and between the SEE and the EU, with better governance, improved functioning of the rule of law and enhanced security in South East Europe. It will continue to engage with all participants from SEE, guided by the South East European Cooperation Process (SEECP), in order to ensure broad geographical scope of cooperation.
The RCC Board adopted the regular report on the activities of the RCC Secretariat in the past period, April-August 2016, outlined by the RCC Secretary General. The Board also adopted the budget of the organisation for 2017 and heard a presentation RCC's activities towards gender mainstreaming, as well as on the RCC project 'Employment and Social Affairs Platform – ESAP', Austrian regional cooperation strategy for the Danube and Western Balkans Region 2015–2020, and the Special Report by the European Court of Auditors on "EU pre-accession assistance for strengthening administrative capacity in the Western Balkans: A meta-audit".
Ambassador Mario Horvatic, SEECP C-i-O Coordinator, on behalf the Croatian SEECP Chairmanship-in-Office 2016-2017, presented the priorities of the Croatian SEECP C-i-O under the motto 'Connection. Communication. Cooperation', which were fully welcomed and supported by the RCC Board.