RCC: Athens hosts 9th meeting of the SEE 2020 Strategy Coordination Board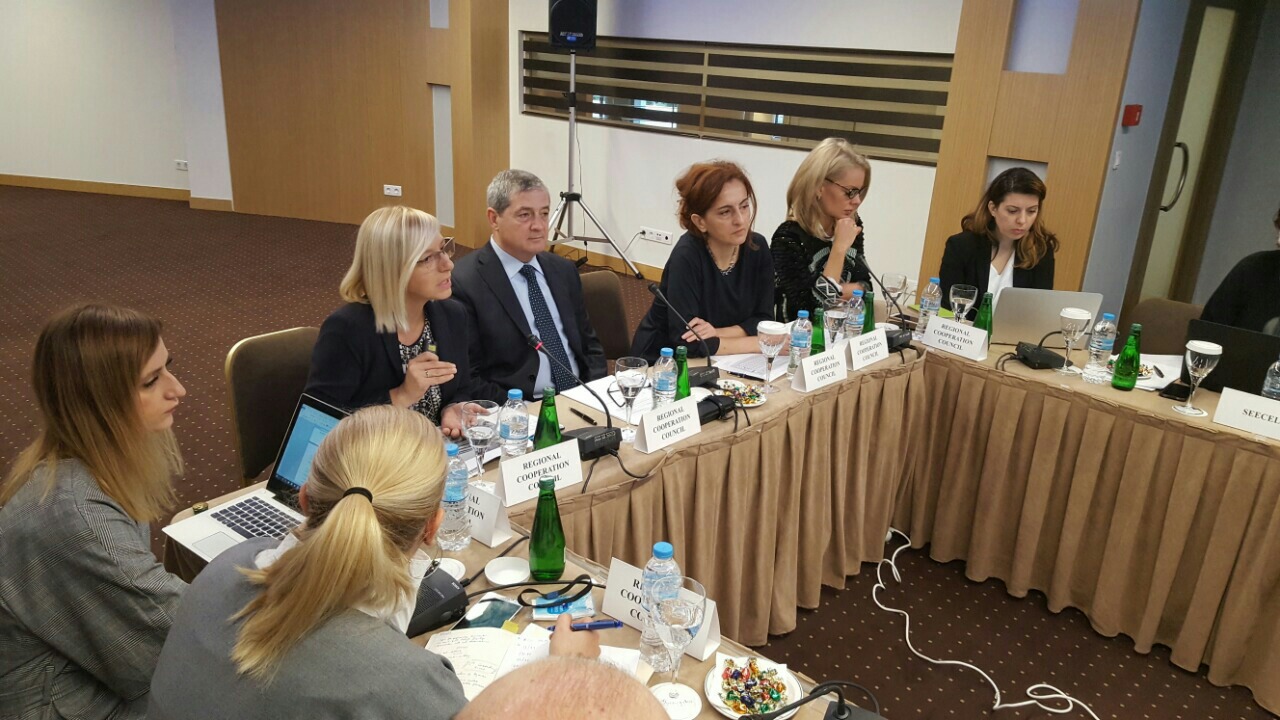 Sarajevo/Athens – The 9th meeting of the regional Cooperation Council (RCC)'s South East Europe (SEE) 2020 Strategy Coordination Board was held in Athens, Greece, today.
The meeting gathered the SEE 2020 regional dimension coordinators (RDCs) - CEFTA, SEETO, REC, ERISEE, SEECEL, RAI, NALAS, GWP Med, SEE Health Network, e-SEE initiative, SWG Secretariat, JSPAI and ReSPA, as well as the organizers, the RCC Secretariat.
The participants discussed SEE 2020 Strategy implementation, with a particular focus on its programming cycle, which kicked-off last month in Vienna through the meeting with the SEE governments who defined their priorities for the period 2017 – 2019. The Athens meeting agreed to align these priorities proposed by national authorities and RCC, with those defined by the RCD's.
Strengthening relations of the RCC Secretariat with the regional dimension coordinators and international organizations and initiatives, was also important part of this meeting. The participants discussed the potential to conclude a Memorandum of Understanding between the RCC Secretariat and the regional dimension coordinators and international organizations and initiatives.
The role of the regional dimension coordinators (and regional sectoral structures that act as coordinators for various policy areas - dimensions of the SEE 2020 Strategy) contribute to the programing process through submission of their summary of actions to be implemented by them and other regional actors, covering the three-year period of implementation. During the programing cycle, the Regional Dimension Coordinators will also provide inputs and expert feedback on the SEE 2020 Programing Document, ensuring that the regional state of play in each relevant dimension is accurately presented.