Sarajevo Film Festival - Champion of Regional Cooperation in South East Europe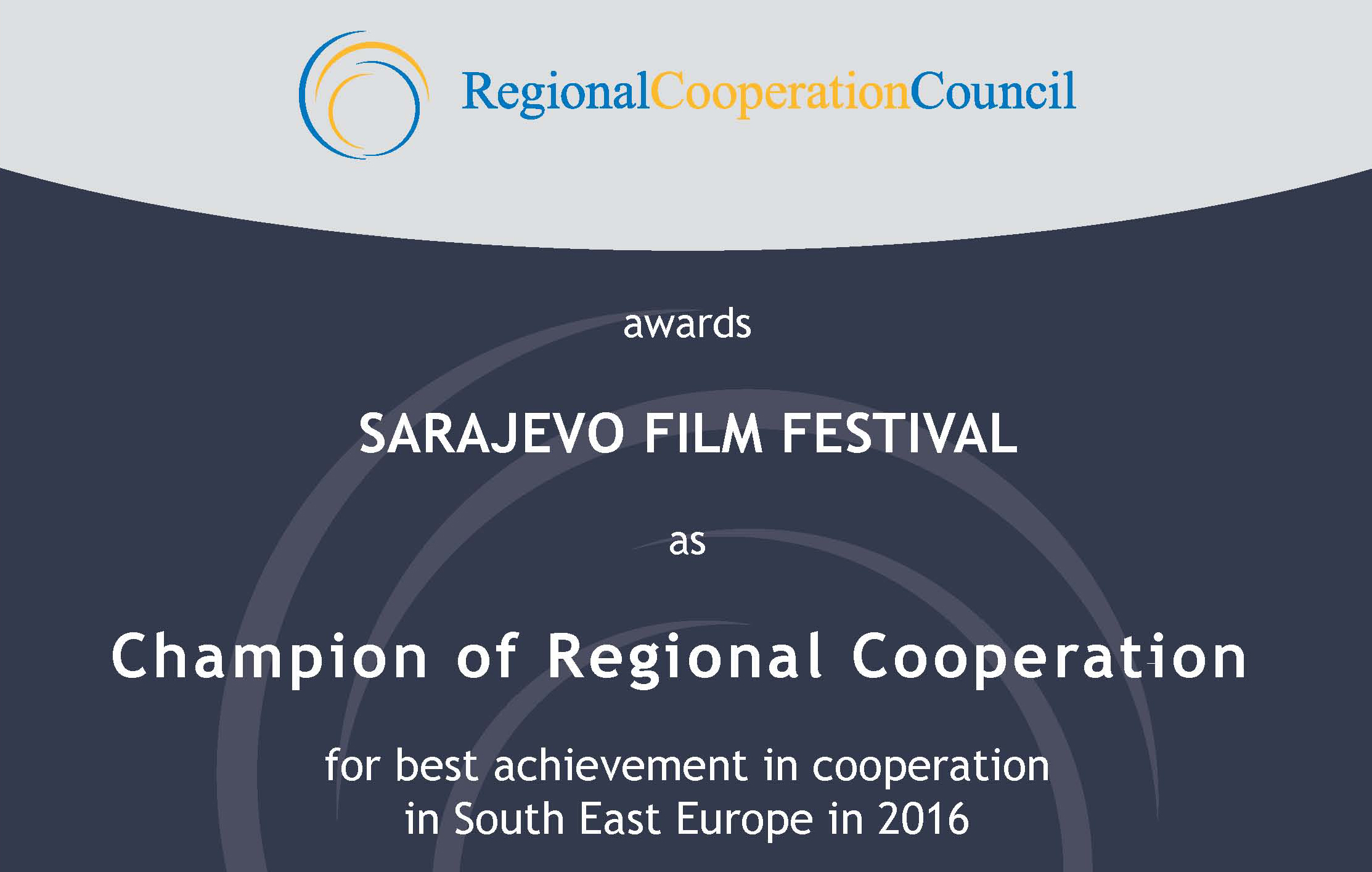 Sarajevo – Regional Cooperation Council (RCC) has selected Sarajevo Film Festival (SFF) as the Campion of Regional Cooperation in South East Europe in 2016. The Award will be officially presented to Mirsad Purivatra, Director of SFF by Goran Svilanovic, RCC Secretary General at a ceremony in Sarajevo on 15 March 2017.
SFF, as the premier and the largest film festival in South East Europe (SEE) and among the largest ones in Europe, was recognised for its continuous efforts in promotion of the regional film achievements and talents, and its dedication to further develop and grow with and for the region, making it a part of global film scene. SFF's features CineLink programme and Talents Sarajevo add to enhancement of regional cooperation in art, leading to mutual tolerance and understanding in SEE and beyond.
The Champion of Regional Cooperation award is recognition of an individual or an institution that the RCC and its Secretary General consider to have contributed most to the development of regional cooperation in South East Europe over the course of the past year. It is an annual award that was inaugurated on 27 February 2013 at the occasion of the fifth anniversary of the RCC. The first laureate of this award was the Central European Free Trade Agreement - CEFTA 2006, followed by South East European Centre for Entrepreneurial Learning (SEECEL), the Energy Community Secretariat (EnC) and European Fund for the Balkans (EFB), who received the award last year.
We kindly invite journalists to attend the Champion of Regional Cooperation Award ceremony taking place at Hotel Holiday, Café Inn (Address: Zmaja od Bosne 4, Sarajevo), on Wednesday, 15 March 2017, starting at 20.00. There will be photo opportunity as well as designated time for media statements by the RCC Secretary General Goran Svilanovic and SFF Director Mirsad Purivatra. Due to technical preparations journalists are asked to come at least 15 minutes prior to official start of the event.