Regional Cooperation Council launches redesigned website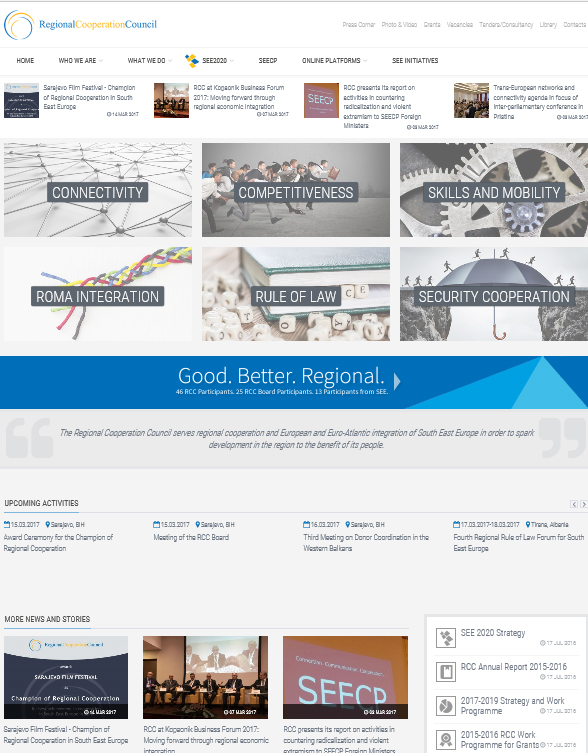 Sarajevo – The Regional Cooperation Council (RCC) launched its redesigned, user friendly website today. The website has undergone significant redesign, reorganisation and technical upgrade to reflect the RCC work as envisaged by the new triennial Strategy and Work Programme 2017-2019 as well as updates of results and achievements in implementation of the South East European (SEE) growth strategy – SEE 2020.
The website, being one of the major information-sharing and reference tools in the RCC's communication efforts, provides various sets of information, designed for both general and technical publics, presenting the RCC, major fields of its work, goals, envisaged results and steps taken towards these goals.
The new design presents all these information in an easy-to-navigate manner, and in many different formats: news, announcements, background texts, photo and video gallery, electronic publications, studies, reports, tenders, etc. Besides, the website houses several platforms related to RCC's work: SEE Donor Assistance Database/SEEDAD, Balkan Barometer/BB, etc.
In an attempt to increase its communication footprint, on top of more accessible information on topics of interest and available 'subscription' option, the RCC newly designed website also allows for further interaction through its existing social media profiles (Facebook, Twitter, YouTube, and LinkedIn).