SEECP Foreign Ministers and Heads of State and Government endorse RCC's Annual Report 2016-2017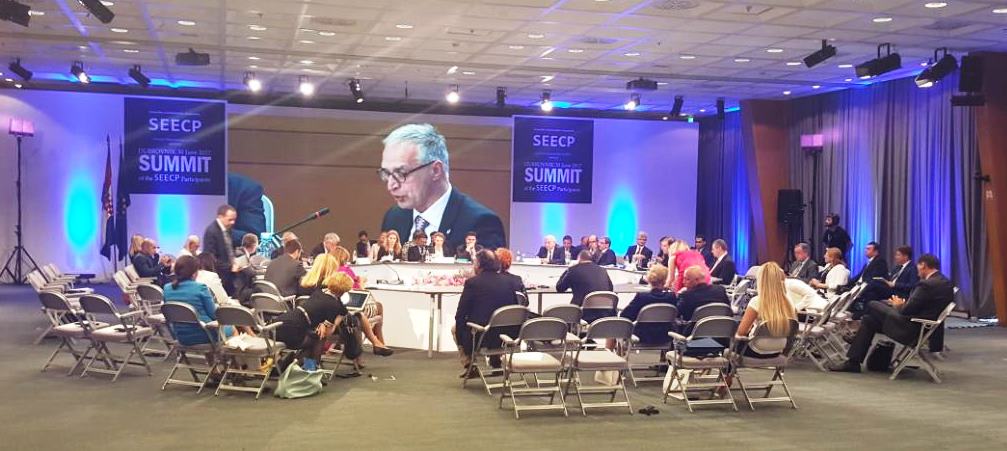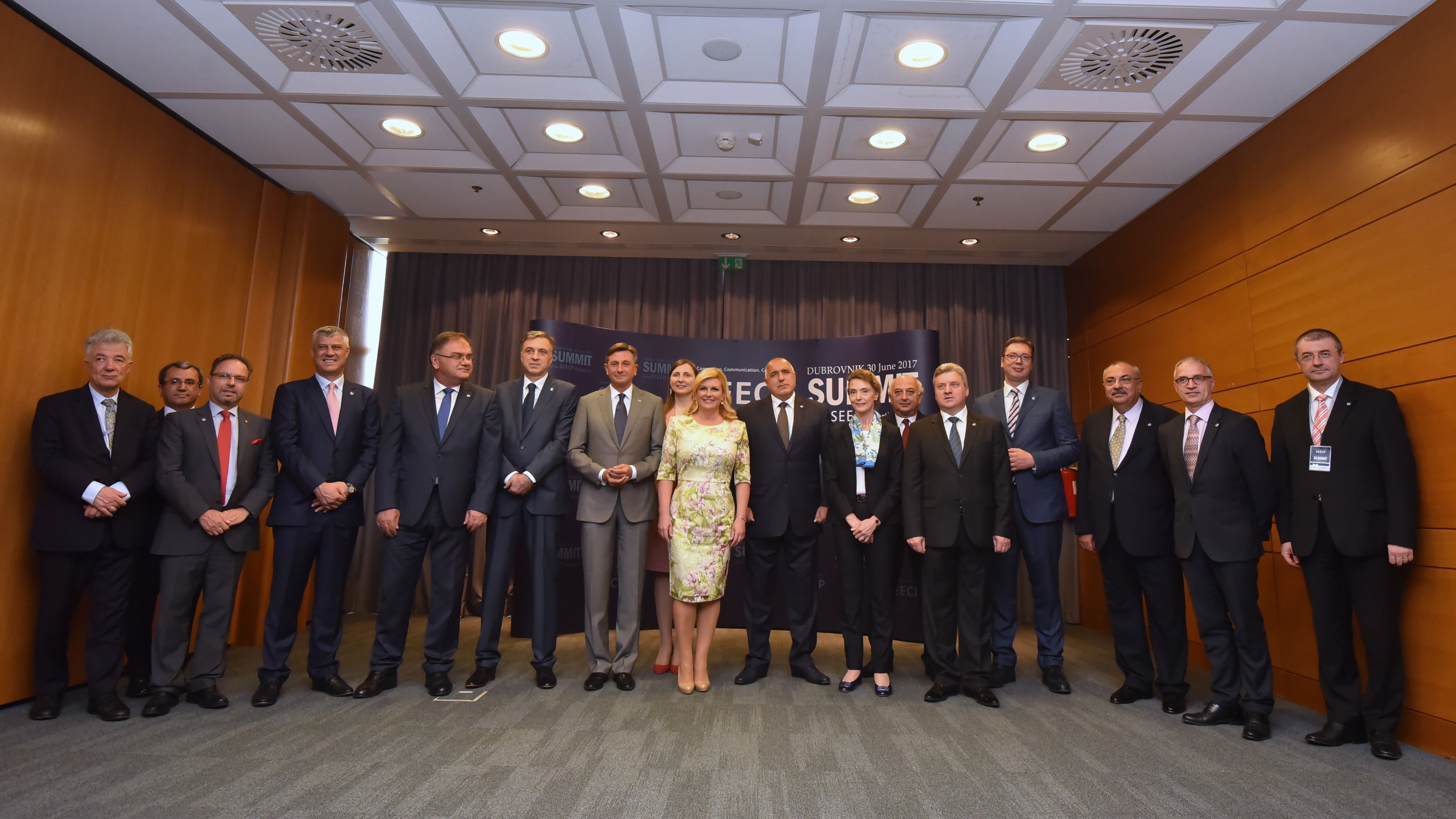 Dubrovnik - Annual Report of the Regional Cooperation Council (RCC) 2016/2017 was endorsed by the South-East European Cooperation Process (SEECP) Ministers of Foreign Affairs and consecutively by the Heads of State and Government at the meetings held in Dubrovnik today.
While presenting the organisation's Annual Report, Goran Svilanovic, the RCC Secretary General expressed satisfaction with cooperation with a year-long Croatian Chairmanship of the Process that has been concrete and forward-looking, adding that the priorities and activities of the Croatian SEECP Chairmanship-in-Office, supported by the synergy with the RCC, have given the strategic orientation in a period of change and new expectations.
He added that despite this being partly a time of frustration over the dim context for robust political and socio-economic reforms, it has also been a period of enthusiasm for making our region better integrated and connected.
"This is reflected by a regional consensus on connectivity, competitiveness and economic integration, including on better governance and revamped security. Equally important is the belief in the value that progress in these areas holds for the region and its EU aspirations."
Svilanovic also reiterated that the RCC has placed economic development, job-creation, stability and rule of law at the heart of its action, stressing that all political support and resources dedicated to the organization by all of the SEECP participants has been indispensable.
Addressing the SEECP Summit of Heads of State and Government Svilanovic underlined the importance attached to regional cooperation, as an indispensable prerequisite on the road to the EU, which has also been at the centre of the high-level process initiated in Berlin and the Western Balkan format.
"Following the focus on connectivity agenda last year in Paris, the Trieste Summit due in two weeks is expected to steer the process towards a pledge for a regional economic integration agenda for the Western Balkans. We at the RCC firmly believe that regional economic area will be highly beneficial not just to the wellbeing of the people from the region, but also will contribute to increased interaction between the region and the EU thus paving the way for meeting the Copenhagen economic criteria and further advancement in the EU integration process."
Today's meeting of Foreign Affairs Ministers and Summit of Heads of State and Government marked the end of Croatian SEECP Chairmanship-in-Office 2016-'17. Croatia is to be succeeded by Slovenia as the incoming Chairmanship of the Process for the coming year.
More information about the SEECP meetings available at www.mvep.hr