New York: RCC Secretary General hosts meeting of Western Balkans foreign ministers and EU's Han, discussing Regional Economic Area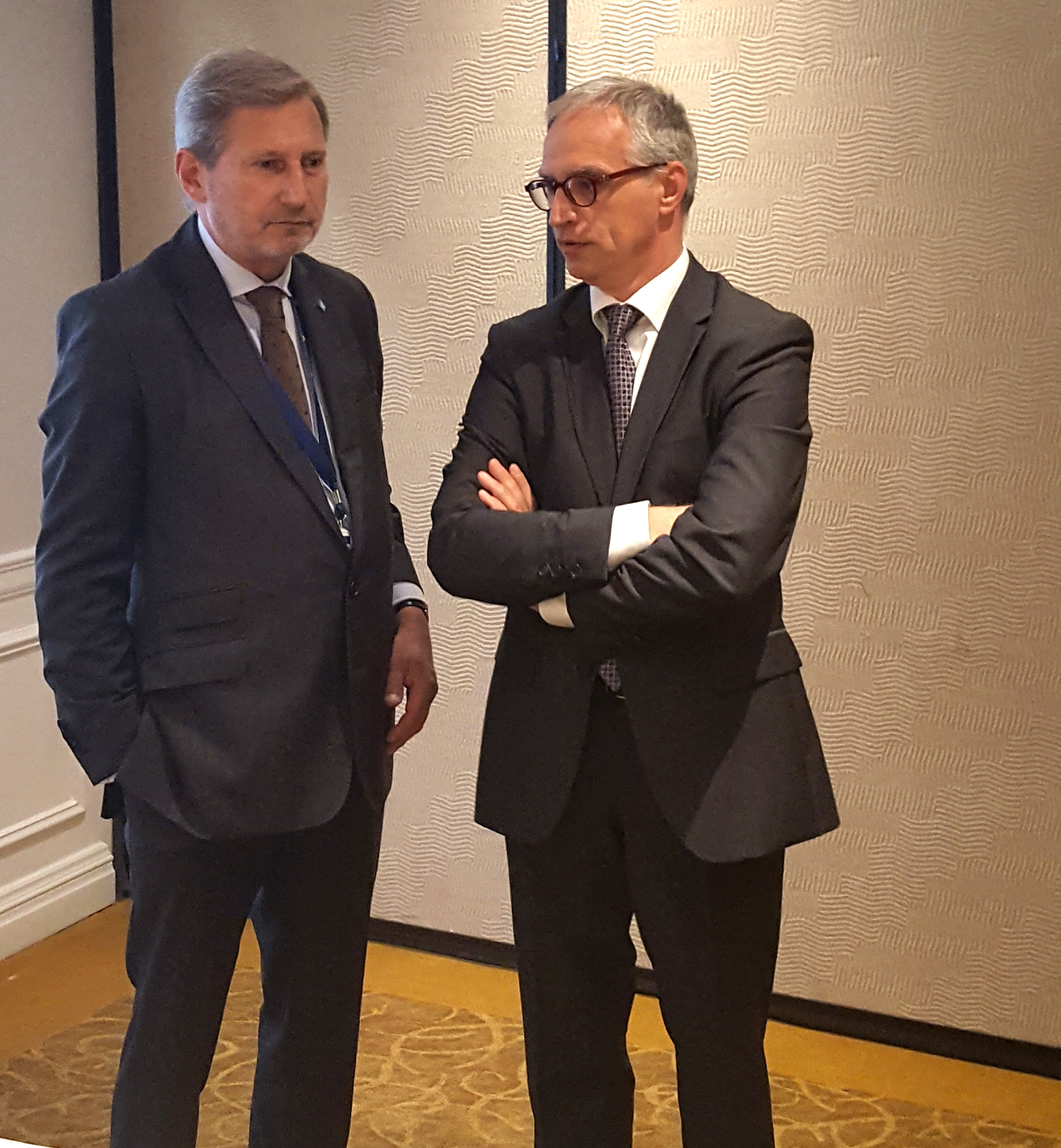 New York – The Secretary General of the Regional Cooperation Council's (RCC) Goran Svilanovic hosted an informal meeting of the Western Balkans foreign ministers, with the participation of the EU Commissioner for Enlargement and European Neighbourhood Policy Johannes Hahn, organized on the margins of the 72nd Session of the United Nations (UN) General Assembly, in New York today.
"I am grateful for the strong support of the region's leaders and the EU to the implementation of the
MAP REA
the RCC prepared and the leaders endorsed a few months ago. The RCC is committed to our role in its implementation and will continue assisting the region's governments in their important work on fulfilling the
MAP REA
, whose ultimate goal is not only to get the region economically stronger, but help Western Balkans' EU integration process and give it a necessary impetus," said RCC Secretary General.
The leaders of Western Balkans Six (WB6) endorsed the
MAP REA
at the summit held on 12 July 2017 in Trieste. The
MAP
has been developed to enable unobstructed flow of goods, services, capital and highly skilled labour, making the region more attractive for investment and commerce, accelerating convergence with the EU thus bringing prosperity to Western Balkans citizens. The
MAP REA
actions are focused on: promotion of further trade integration; introduction of a dynamic regional investment space; facilitation of regional mobility; and creation of a digital integration agenda. The RCC has been tasked, together with CEFTA for the free trade area, to regularly inform the Berlin process Summits on the progress achieved regarding the actions defined in the
MAP.
During the New York visit, the RCC Secretary General is set to meet Ms. Cihan Sultanoğlu, Assistant Administrator and Director of the Regional Bureau for Europe and the Commonwealth of Independent States of the United Nations Development Programme (UNDP), later this week to discuss past and future cooperation possibilities.
As a part of the US visit the RCC Deputy Secretary General, Gazmend Turdiu, took part in the meeting on "Bringing Terrorists to Justice in a (Post-) Conflict Landscape: Narrowing the Impunity Gap, organized jointly by the International Centre for Counter-Terrorism – The Hague (ICCT) and the United Nations Counter-Terrorism Committee Executive Directorate (CTED), yesterday in new York. More information on this event is available at http://icct.nl/event/bringing-terrorists-to-justice-in-a-post-conflict-landscape-narrowing-the-impunity-gap/.