Region's administration representatives endorse Western Balkans Recommendations on Public Participation in legislative and decision-making processes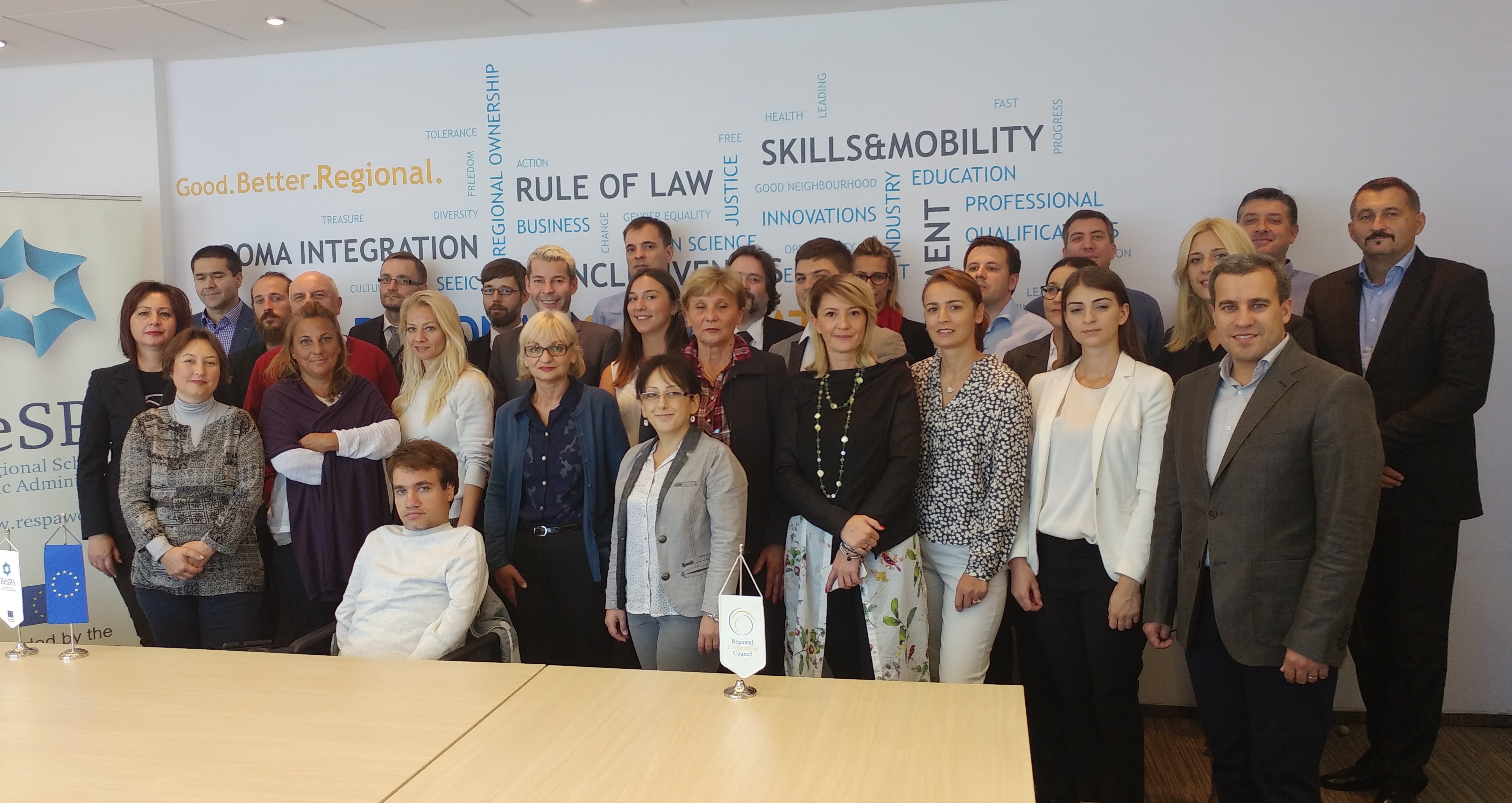 Sarajevo – The Regional Working Group on Better Regulation, consisting of relevant public administration bodies, endorsed the Western Balkans Recommendations on Public Participation of citizens and civil society in legislative and decision-making processes, at the meeting which ended in Sarajevo today.
The meeting, dubbed 'Better Regulation in Western Balkans: Improving Public Participation', has been organised by Regional School of Public Administration (ReSPA), in cooperation with the Regional Cooperation Council (RCC).
The Recommendations, developed by the RCC, are a result of the need to strengthening the role of the public and civil society in legislative and policy processes and represents a set of guidelines and rules for effective public participation and recommendations for policy-making cycle, including policy formulation, decision-making process, implementation and evaluation.
"Decisions prepared and adopted in a transparent and participative manner enjoy the support of the society and are more likely to serve the public interest. Thus the RCC activities include actions intended to gear policies towards citizens first, to professionalise the civil service by institutionalising transparency and access to information, improving systems for more effective treatment of citizens' complaints against mismanagement in public services", said Radu Cotici, RCC's Expert on Governance for Growth.
"The RCC, in partnership with ReSPA, will work at codifying the best practices in the field of public consultations on draft legislation and public policy documents in order to encourage and assist governments to design policies and legislation in an inclusive manner, enabling an active participation of society, including non-governmental organisations, private sector and advisory bodies," added Cotici.
The two-day meeting also discussed public participation and e-participation as a better regulation feature in the Western Balkans. ReSPA presented the findings of their ongoing Comparative Research on Better Regulation in Western Balkans.
"This study will offer the evidence-based analyses of the reforms made in Western Balkans economies in improving the way they regulate with special focus on public consultations from the perspective of Regulatory Impact Assessment (RIA). We were looking to what extent the public consultations and stakeholders are involved in the whole policy cycle, including design and preparations, adoption, implementation, application, evaluation and revision of legislations and regulations." said Branko Radulovic, expert from ReSPA.
The Recommendations are to be adopted at the Ministerial Conference, which will take place this autumn.
More information on the meeting: http://www.rcc.int/events/1088/regional-meeting-on-better-regulation-in-western-balkans .