2nd Meeting of Mediators from the Region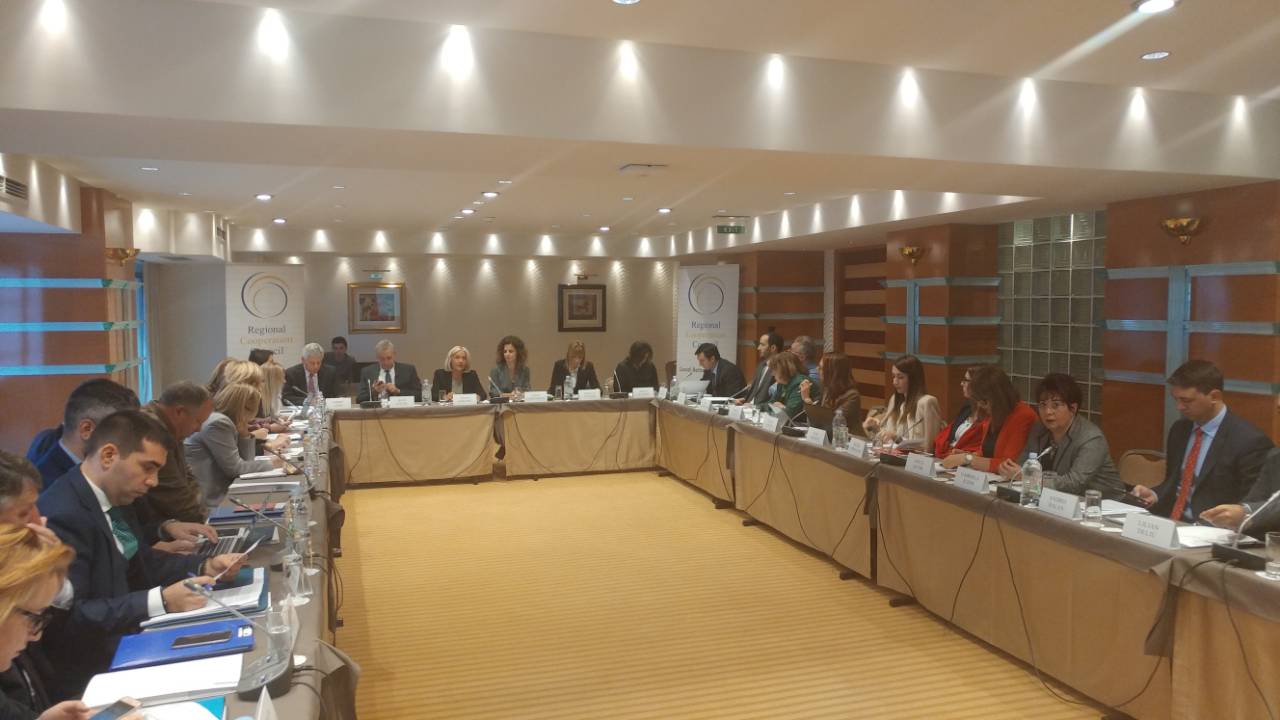 Zagreb - Network of Mediators from South East Europe (SEE) concluded their second meeting in Zagreb today, discussing the dispute resolution laws, public awareness on mediation and potentials for improving investment climate in the region. The 2-day meeting gathered representatives of ministries of justice and mediators from SEE. The meeting was organised by the Regional Cooperation Council (RCC).
The participants of the meeting tackled the needs for reforming laws regarding the alternative dispute resolution but also presented weak points in the implementation of laws in force. Ales Zalar, expert from European Council for Judiciary Network/European Law Institute (ECJN/ELI) Working Group, presented the recent trends and statistics in mediation as well as possible recommendations for the ministries and mediators' organisations in the region.
"Mediation is currently underused legal tool in the region. We need to raise the awareness among business and legal communities but also general public, in order to increase the number of cases resolved by mediation and/or arbitration. This would lead to reducing court backlogs in the South East Europe, thus creating more business-friendly environment," said Ivana Goranic, RCC Rule of Law Expert.
Bringing the mediation into business context, Justice Barry Leon from Commercial Division, Eastern Caribbean Supreme Court, British Virgin Islands spoke about advantages and disadvantages of mediation and arbitration as tools for enhancement of business friendly environment.
Ivana Gardasevic, RCC's Expert on Competitiveness added that the work of SEE Network of Mediators will also be integrated in RCC's efforts, led by the organisation's SEEIC – CEFTA Joint Working Group on Investments, synergising work of the two expert networks on developing regional investment reform agenda, to create favourable business environment.
This is the 2nd meeting of the Mediators' Network and a follow up on the constitutive one, aiming to set up a functional platform for exchange of legal reforms, activities, ideas, experiences, practices and achievements relevant to the regional action. Associations of Mediators in SEE have similar problems and objectives, but different systems and solutions, thus regular exchange is very important as it could lead to identification of common topics of interest that could be translated into concrete regional projects. Experts used this opportunity to discuss Investor State Dispute Settlement (ISDS) mechanisms and importance awareness of it in the Western Balkans' economies, so they could detect the early investment disputes and establish a centralised mechanism for ISDS.
At their first meeting mediators identified minimum 4 areas where regional activities are beneficial: training for different target groups (judges, lawyers, mediators, administration); influencing the programme of the faculties of law (cooperation with SEELS); public awareness raising and promotion of mediation; and development of manuals and studies in the field of mediation. It was also concluded that mediation could be and had to be promoted as a good tool to combat corruption.