National Workshops on Public Employment Services Benchlearning kick-off in Pristina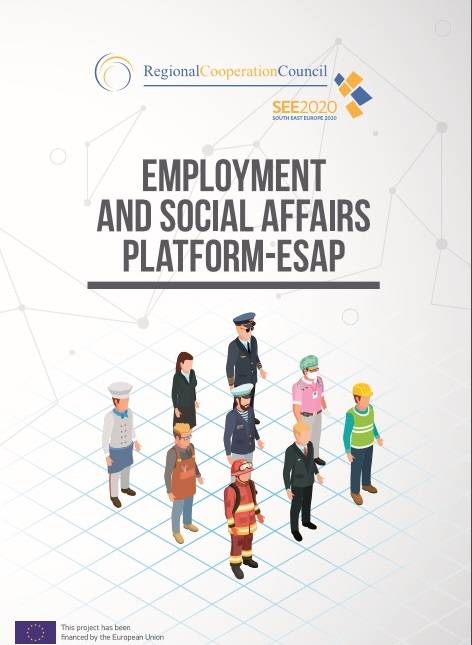 A series of 12 workshops, two per each of the Western Balkans six economies, on Public Employment Services (PES) benchlearning, organised by the Regional Cooperation Council's (RCC) Employments and Social Affairs Platform (ESAP), kicked-off in Pristina today.
"With limited PES resources, there is an increasing need to demonstrate the value of PES interventions for money. Comparing the performance of public employment services against relevant benchmarks can help identify good practices and foster mutual learning. We in the RCC's ESAP project are supporting Western Balkan PES offices in implementing a regional benchmarking exercise that will help them in assessing and improving their performance, in line with the best EU practice in this field," said Nand Shani, Leader of the RCC's ESAP project.
The workshops are being implemented in two parts: Self-assessment of Public Employment Services and External assessment process. The first part that was initiated with Pristina workshop today refers to PES self-assessment and focuses on benchlearning evaluation in crucial areas and aspects of the PES performances. It includes strategic performance management, design of operational processes, sustainable activation and management of transitions, relations with employers, evidence-based design and implementation of PES services, management of partnerships and stakeholders and allocation of PES resources.

After Pristina, the RCC's ESAP will organise these workshops in Sarajevo, Belgrade, Tirana, Podgorica and Skopje. Subsequently, the second part follows with PES external assessment or field visits, in all WB 6 capitals. Those trainings will involve several peers from other PES offices, the RCC and the national experts as joint assessors to discuss on results of self-assessment and to analyse the work of the national PES as well as the local and regional offices, in order to gain better understanding of the situation on the ground, share experiences and good practices and identify room for improvement.

The ESAP is a regional 1.5 million EUR project financed by the EU and implemented by the RCC and ILO. It began its implementation in March 2016 and will last until March 2019. The main beneficiaries of the project are the ministries of labour and social affairs and the public employment services of the six Western Balkan economies. More information on ESAP is available at http://www.rcc.int/priority_areas/27/esap-employment-and-social-affairs-platform.