Regional Working Group on Justice and Western Balkans' Judicial Training Institutions held a joint meeting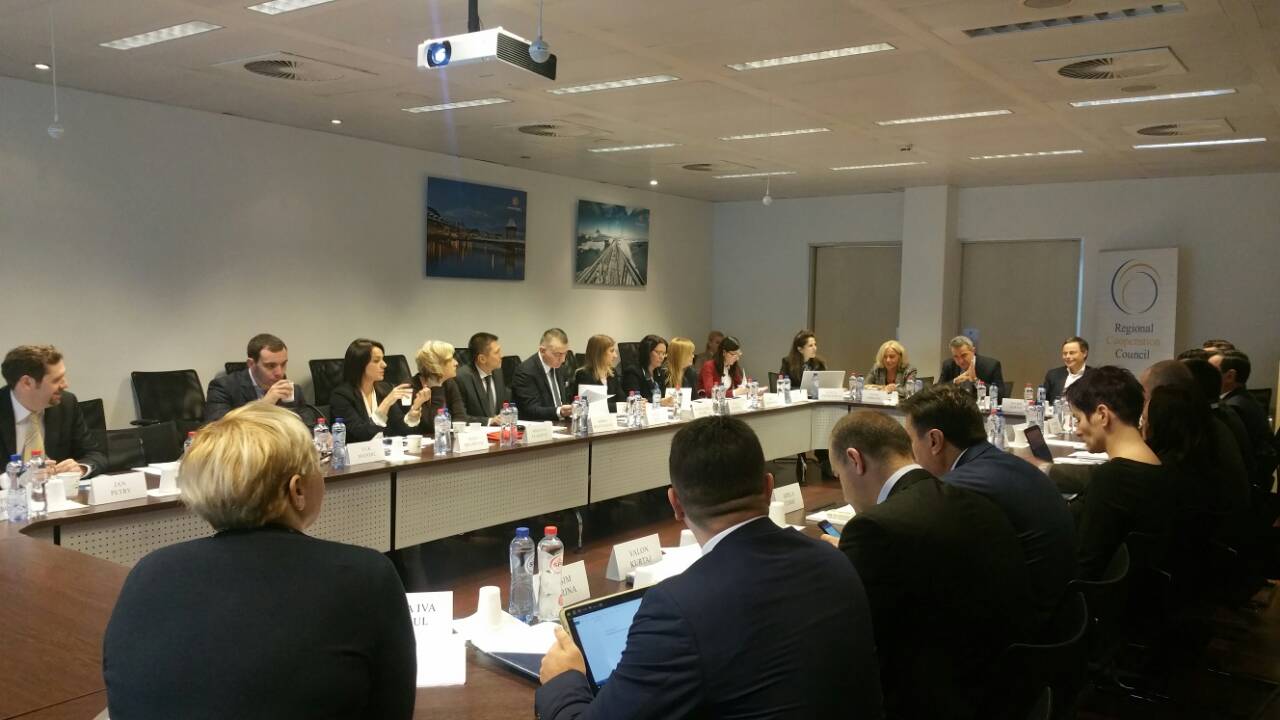 Brussels – Joint meeting of the regional Working Group on Justice (WGJ) and Western Balkans Judicial Training Institutions (WB JTIs) group was held in Brussels on 6-7 December 2017, under auspices of the Regional Cooperation Council (RCC).
The participants discussed preliminary findings of the draft RCC-commissioned Study on the existing systems of judicial training in the Western Balkans, and provided comments, inputs and proposals to be included in final version of the Study. The final version, amended as the result of participants' feedback, would be available until the end of December 2017.
The draft Study identifies possible areas for cooperation among the judicial training institutions in the region, and proposes the future role of the RCC in the area of judicial training and proposes measures to improve overall functioning and independence of the WB JTIs. It also finds that the existing platform for regional cooperation and exchange (South East Europe Judicial Training Institutions Network/SEE JTIN) provides proper conditions for further collaboration and development of plans and joint activities for strengthening the capacities of JTIs and improvement of judicial training systems in the region. The daft Study includes a map of on-going projects in judicial training in WB, as well as a set of recommendations for improvement of judicial training systems that tackle: Legal framework of JTIs, Institutional structure and further strengthening of the institutional capacities; Required changes for ensuring independence and quality; Types of training and processes and procedures for the planning, organization, monitoring and evaluation of judicial training; Infrastructure and technical capacities; and potential areas of regional cooperation.
The aim of the regional cooperation among JTIs is to contribute to the enhancement of the independence and accountability of judiciary with the planning and coordination of projects in the field of training.
At the meeting the RCC also presented the Regional Programme of judicial training for judges and prosecutors, which was discussed and commented by the participants in the domain of the processes, topics and structure of the training that are to be organised in 2018-2019.
The meeting gathered representatives from: ministries of justice, judges' and prosecutors' training institutions/judicial academies from Western Balkans economies; GIZ Open Regional Fund for South East Europe – Legal Reform; and European Commissions' Directorates General for Justice (DG JUST) and Neighbourhood and Enlargement Negotiations (DG NEAR).