Fragmentation of capital market in WB6 compels for regional actions and further integration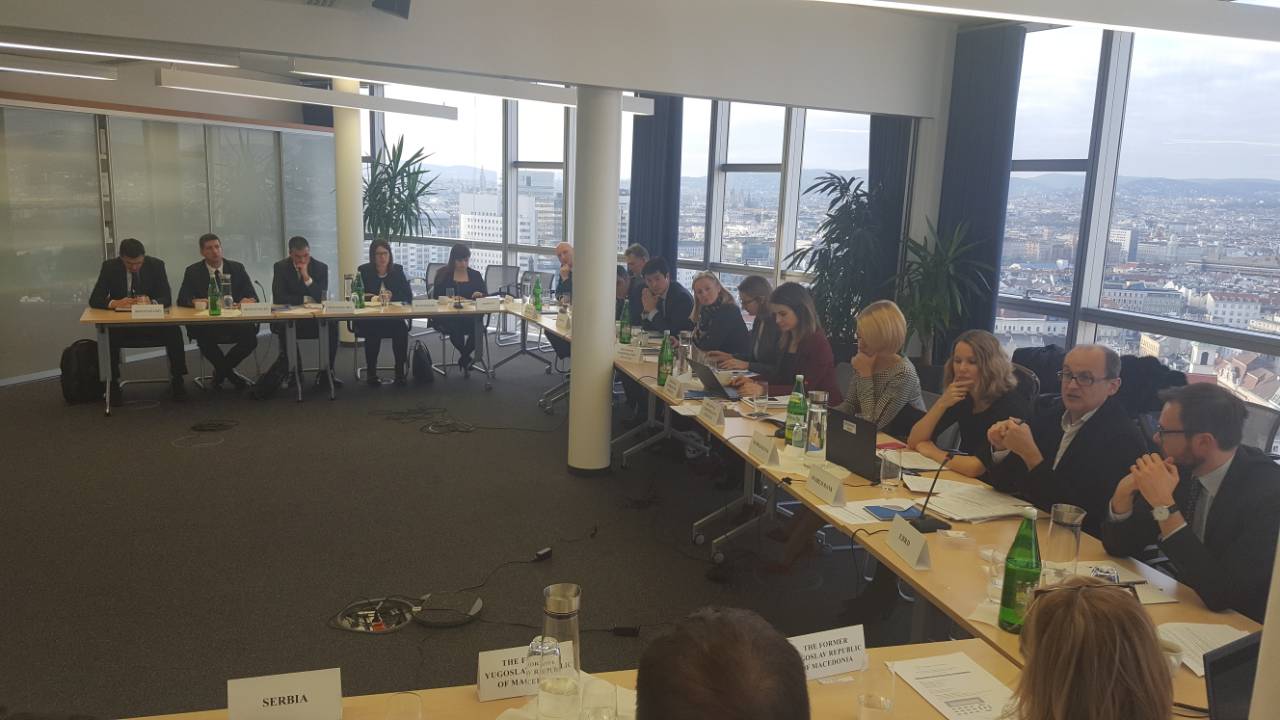 First Meeting of the Western Balkans Six Capital Market Authorities
Vienna - In line with its activities on the implementation of the Multi Annual Action Plan (MAP) for a Regional Economic Area (REA), the Regional Cooperation Council (RCC) organised the first meeting of the Western Balkans Six (WB6) Capital Market Authorities "Diversification of financial systems to boost investment', which took place in Vienna today.
Fragmentation of capital market in WB6 compels for regional actions and further integration. In addition, proper legal and institutional infrastructure ensures better climate for investment and creates appropriate assurances for investors. The capital market actions of MAP REA aim to explore potentials toward greater regional capital market integration through the identification of gaps and opportunities in each economy and possibly a harmonized reform agenda in all WB6, with an ultimate goal to attract more investment, boost growth and increase job opportunities.

MAP REA has introduced actions reflecting the need to formalize the discussions among experts in WB6 to systematize and rationalize the actions in the upcoming three years from a regional perspective. This requires concrete activities in each participating economy to offer more harmonized regime, both from the regulatory and institutional perspective.

Today's meeting initiated a very lively and dynamic discussion on the current situation in capital markets development in the region, challenges, issues, and needs the economies are facing. The meeting participants have welcomed the opportunity where multilateral approach, through regional cooperation, could step in as a response to those challenges.
The first step according to MAP is creation of regional Capital Market Development Task Force comprising policymakers and regulators from WB6 institutions, which started with today's meeting, followed by specific set of actions on identification of gaps and opportunities for broader capital markets integration. As the need for regional cooperation has been clearly expressed by the participants, the RCC will formalize this platform in the coming period, and task it to find a new, regional approach to integration of financial markets of the region. This new approach will be based on analysis on capital markets development and needs assessment for designing of a regional strategy for capital markets development, which is anticipated to be rolled out into concrete roadmap to be proposed to the region's Prime Ministers as one of the MAP REA deliverables for the new WB6 Summit in 2018.
The meeting gathered representatives of the Western Balkans authorities in charge of financial markets: ministries of finance, securities commissions, and stock exchanges, along with international partners: World Bank, The European Bank for Reconstruction and Development (EBRD) SEE Link, and the European Commission's Directorates-General for Economic and Financial Affairs (DG ECFIN), and for Financial Stability, Financial Services and Capital Markets Union (DG FISMA).
---

This Project is funded by the European Union