RCC: Ljubljana hosts 3-day training for young diplomats and SEENSA meeting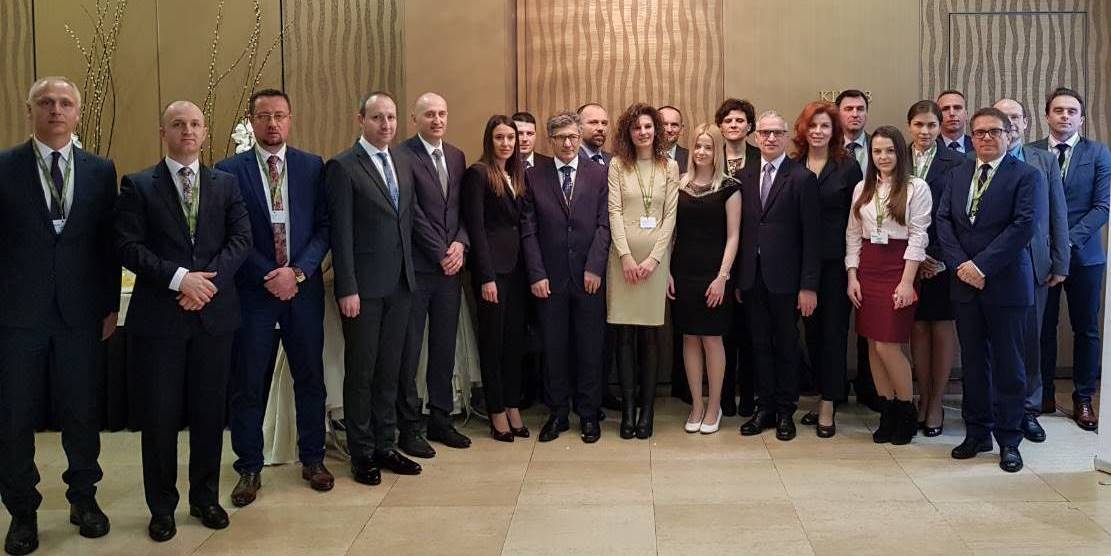 Ljubljana – Personnel security and awareness raising issues were the main topics of the South East European National Security Authorities (SEENSA) expert working group meeting, which was hosted by the Republic of Slovenia's Government Office for the Protection of Classified Information (NSA) and the Regional Cooperation Council (RCC) in Ljubljana today.
Director of Slovenian National Security Authority Dobran Bozic and RCC Secretary General Goran Svilanovic officially opened the meeting of the security experts, reiterating the importance of the SEENSA's role, as it has served well as an instrument for mutual confidence-building in the region.
Secretary General Svilanovic briefed the participants on the continued RCC efforts to boost regional security cooperation underlining the organisation's partnering roles in IPA II Grant for countering terrorism and violent extremism in the Western Balkans and in the Western Balkans Counter-Terrorism initiative (WBCTi), the latter being the first pillar of the Integrative Internal Security Governance initiative (IISG), as well as preparatory work for regional study on countering online radicalization in the context of cyber security in the region.
The meeting of SEENSA expert working group resulted in practical recommendations for improving the practice in personnel security area, leading to better protection of civil servants and other government workers. On top of that the meeting's conclusions would also serve as a tool to increase the level of protection of classified information, thus ensuring smooth functioning of crucial government services, key for the human security of citizens and development of economy and society as a whole.
The SEENSA meeting followed the 3-day training for young diplomats organised by Slovenian Foreign Ministry in cooperation with the RCC, within the Slovenian South-East European Cooperation Process (SEECP) Chairmanship-in-Office (CiO).
The participants and the representatives of the Slovenia-based diplomatic corps were welcomed by the Foreign Affairs Minister Karl Erjavec and RCC Secretary General Goran Svilanovic.
Minister Erjavec stressed the importance of the SEECP in strengthening of the regional cooperation, trust and good relations, adding that education of young diplomats was contribution to the 'positive agenda for young people in the Western Balkans'.
Secretary General Svilanovic reiterated RCC's mission and activities focusing on the importance of regional cooperation, especially focusing on the RCC-developed Multi-Annual Plan (MAP) for Regional Economic Area (REA) aiming at more comprehensive integration of the region. He also added that investment in young people in the region is the best way for region to face the challenges before it with its own talents as the key strength.
The 2nd SEECP Seminar for young diplomats ended on Wednesday, 28 March 2018 in Ljubljana.