RCC with EC Organize Workshop on Smart Specialisation in the Western Balkans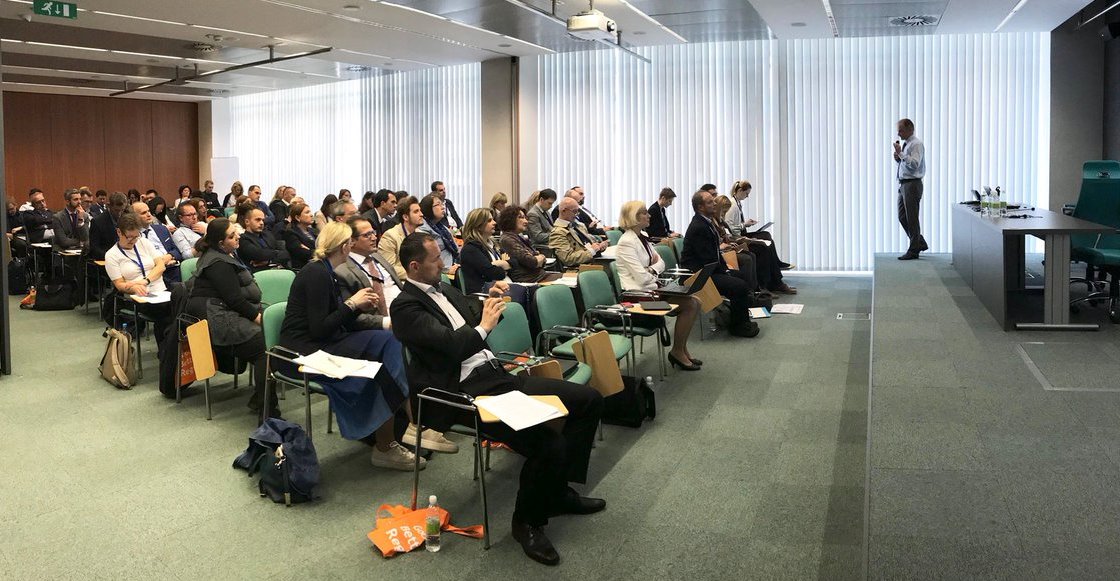 Ljubljana - Regional Cooperation Council (RCC) and the Directorate-General Joint Research Centre (DGJRC) of the European Commission co-organised a joint Workshop on Governance of Smart Specialisation (S3) and Training on Entrepreneurial Discovery Process (EDP) in the Western Balkans, which was held at Technology Park in Ljubljana on 11-12 April 2018.
The Western Balkans Leaders have committed to develop the smart specialisation strategies as part of the smart growth actions in the Multi-Annual Plan on Regional Economic Area(MAP REA). This Workshop aims to support Albania, Bosnia and Herzegovina, Kosovo* and The Former Yugoslav Republic of Macedonia to kick-off the work on the smart specialisation strategies and provides support to Montenegro and Serbia to start the EDP process necessary to move towards the finalisation of the smart specialisation strategies.
In the course of the workshop Albania,Bosnia and Herzegovina, Kosovo* and The Former Yugoslav Republic of Macedonia have completed the first drafts of the Roadmaps for the Development of the Smart Specialisation Strategies, while Montenegro and Serbia have started to prepare operational plans for the implementation of the EDP process.
The participants heard presentations on smart specialisation in the EU, including basic rules and current stay of play;overview of the progress of smart specialisation process in the Western Balkans and plans for 2018; and the JRC framework for smart specialisation in enlargement and neighbourhood countries.
The two-day Workshop featured Smart Specialisation practices – S3 governance, team composition, mapping exercises and qualitative analyses from Croatia, Slovenia, Serbia and Montenegro. The work then continued in two parallel group sessions – the basic one, dealing with Introduction to S3 governance, and the advanced tackling Entrepreneurial discovery training involving relevant economies based on their status of smart specialisation development.
The second day of the Workshop, beside the continued group training sessions had a plenary section dealing with integrated approach to research, innovation, industrial and cluster policy,with presentations, a case-study and a panel discussion.
The Workshop gathered more than 30 representatives of the Western Balkans governments, while the trainers at the Workshop came from the European Commission - JRC team, and were joined by invited external experts from Slovenia, Croatia and Poland.
* This designation is without prejudice to positions on status,and is in line with UNSCR 1244 and the ICJ Opinion on the Kosovo declaration ofindependence.
---

This Project is funded by the European Union