SEECP Summit Participants praise work of RCC, thank outgoing and approve new Secretary General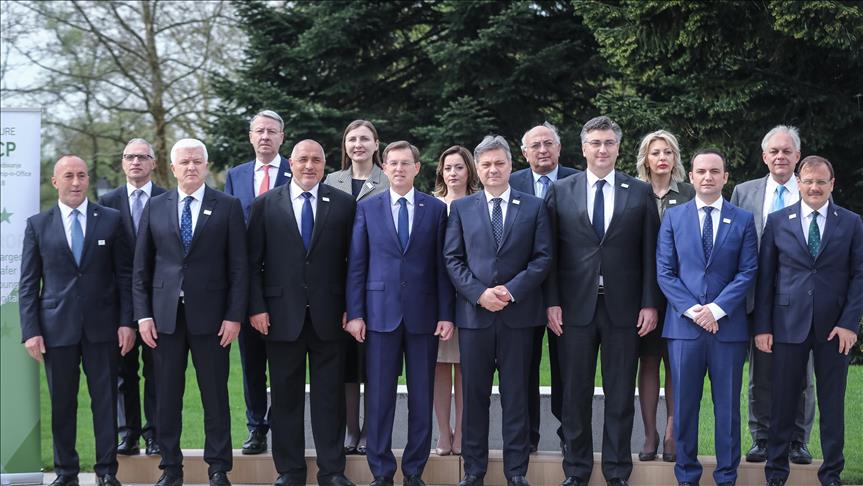 Brdo pri Kranju – The leaders of the South-East European Cooperation Process (SEECP) participants commended and congratulated the Regional Cooperation Council (RCC), for serving as a sui generis organisation promoting regional cooperation in South East Europe, approving at the same time the appointment by the SEECP Ministers of Foreign Affairs of Majlinda Bregu as Secretary General of the RCC, starting on 1 January 2019 and of Igor Lukšić as Secretary General of the RCC, starting on 1 January 2022.
They expressed gratitude for the valuable efforts of the outgoing RCC Secretary General Goran Svilanovic in leading the RCC which proved to be relevant and complementary tool for enhancing cooperation, boosting overall development in the region and feeding the aspirations of the region towards good-neighbourly relations, mutual trust and prosperity.
Addressing the event, RCC Secretary General Goran Svilanovic thanked the SEE participants for a continuous support to the RCC and stressed that the positive momentum in South East Europe must be preserved and further capitalized.
"The EU Strategy for the Western Balkans reaffirmed regional cooperation and good neighbourly relations as key drivers of economic, security and political progress. The RCC is acknowledged as an organisation that can spur a new momentum for dialogue and capitalise on regional cooperation as a self-sustainable and region-owned process."

"In this regard, the synergy between the RCC and the consecutive Croatian and Slovenian SEECP Chairmanships in Office (C-i-O's) ensured invaluable support for the activities under the Strategy and Work Programme (SWP) 2017-2019. The high-level process initiated in Berlin has increasingly become a framework that honed the actions of the SEE aspirants on the one hand, and the EU's engagement in the region on the other. From the Trieste Summit of July 2017 to the London Summit in July 2018, the attainment of concrete deliverables would directly support a stronger regional cooperation, greater coherence and deeper integration."

Secretary General Svilanovic invited the SEECP Participants to make the best possible use of the RCC as a platform for pooling together regional large-scale projects that would bring new improvements in the region.

The SEEP participants' leaders welcomed the European Commission's credible enlargement perspective for, and enhanced EU engagement with the Western Balkans and note that this concrete perspective should be backed by strong political will and sustained reform process based on individual merits. They welcomed the incoming Chairmanship-in-Office of Sarajevo for the period 2018-2019 and agreed that Pristina will assume the SEECP Chairmanship-in-Office for the period 2019-2020.