Film "Last call" directed by Hajni Kis winner of the Heart of Sarajevo for the Best Student Film at 2018 Sarajevo Film Festival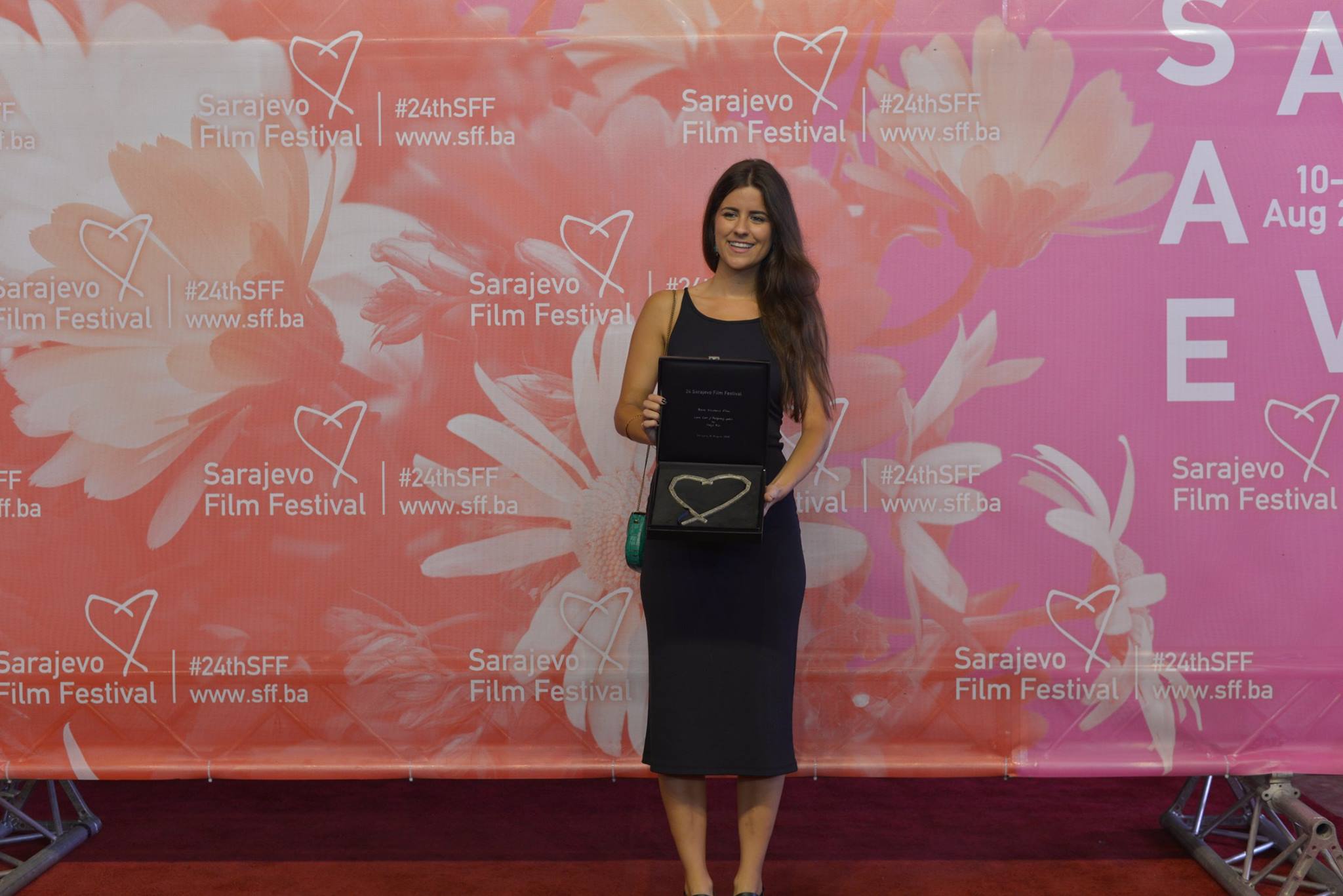 RCC patron of Best Student Film Award since inception of this competition category
Sarajevo – Regional Cooperation Council (RCC) is proud to confirm that the young director Hajni Kis with her film "Last call" won the Heart of Sarajevo for the Best Student Film, under RCC's patronage, at the 24th edition Sarajevo Film Festival (SFF) that is to close tonight.
"Last call" is a short film telling a story about woman Anikó (61), who is about to leave Hungary to move in with her daughter's family in the UK. The film shows her final day in Budapest, parting from what her life used to be and preparing for what awaits her. It is 2nd award-winning work of Hajni Kis, young director from Hungary, competing for the prestigious award Heart of Sarajevo at the 2018 SFF with other 12 young artists from the region and beyond.
"Congratulations to the winner but also to all competitors. It must have been a difficult decision to select the best among many great films we have seen. The competition for the best student film was introduced last year and we have been here as the Festival's international partner from the very beginning ", said Dragana Djurica, RCC's Senior Expert for Competitiveness, adding that the Council's decision was to invest in this specific category of competitors as it opens a new avenue of cooperation for these young artists, for learning and advancing in life thus bringing a breath of fresh artistic air and forward-looking prospects into their societies.
"The RCC's support also reflects its goal to develop and empower the joint tourism offer in the region and SFF is an excellent choice as it has become an authentic regional brand and one of the major regional and international tourism attractions. Its nature to a great extent corresponds with the goals of recently initiated RCC's Tourism Development and Promotion Project, which works to develop and promote joint regional culture and adventure tourism offer, increase number of tourists visiting Western Balkans, lengthen their stay and increase revenues."
The Tourism Development and Promotion Project has launched call for project proposals a month ago 1.62-million-euro worth grant scheme includes 30+ grants, worth up to 54,000 euros each. The deadline for submissions expired yesterday, and the Project team is to evaluate and select the best proposals in the coming period, publishing the results on the dedicated web page. These funds will be utilised over a three-year period to improve infrastructure and quality of services along regional cultural and adventure tourism routes.
The RCC serves regional cooperation and European and Euro-Atlantic integration of South East Europe in order to spark development in the region to the benefit of its people.
More information about the festival is available at: https://www.sff.ba/en