Svilanovic: Trained security practitioners are invaluable in prevention and countering of violent extremism and radicalization in Western Balkans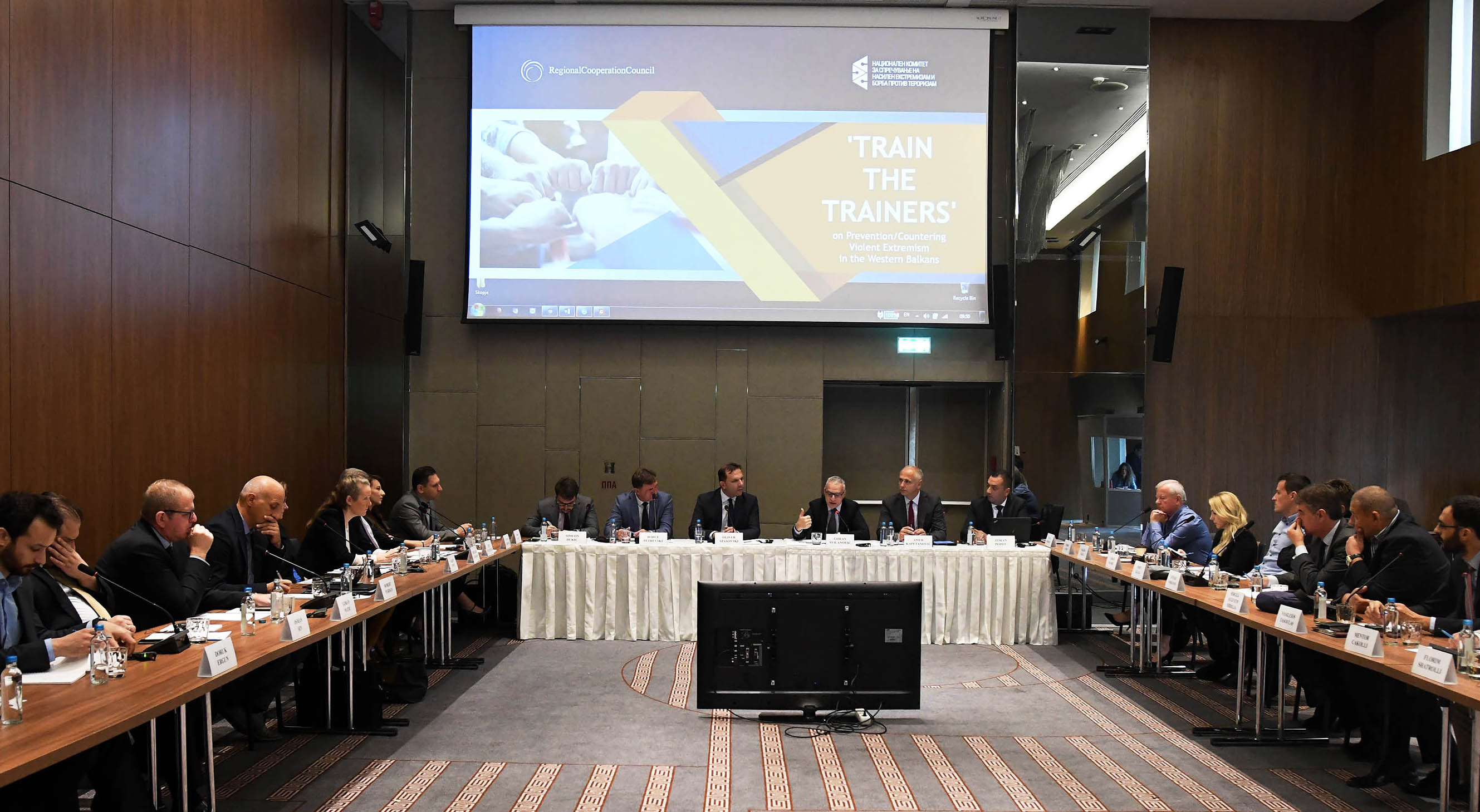 Skopje - A seminar on prevention and countering of violent extremism (P/CVE) in the Western Balkans (WB) gathering security practitioners from the region and distinguished regional and international lecturers is being held in Skopje today. The seminar has been organised by the Regional Cooperation Council (RCC) in cooperation with the Ministry of Interior of The Former Yugoslav Republic of Macedonia.
Opening the workshop, the host Minister of Interior, Oliver Spasovski and the RCC Secretary General, Goran Svilanovic stressed the importance of regional approach to evolving security challenges, adding that terrorist groups were constantly changing their modus both in the field and online, to attract more attention and gain new supporters, which required adequate response on both, national and regional levels.
Minister Spasovski thanked the participants for serious and committed regional approach to this global phenomenon, underlining that constant training and keeping up the pace with the developments is 'a must' if the region wanted to be ahead of the game, making itself a secure place.
"We consider terrorism and violent extremism not only a global threat but also a huge risk for the Balkans and thus we have to envisage both preventive and repressive actions. To that end our Ministry is actively cooperating with all relevant stakeholders in all aspects of prevention and countering of violent extremism. That trend needs to continue with mechanisms of information exchange, sharing of experiences and knowledge, education, like today's seminar that tackles practical aspects of institutional cooperation."
Secretary General Svilanovic added that the in the evolving security environment, the focus of activities has shifted to dealing with returnees, their de-radicalization and reintegration, prevention of local radicalization, community dialogue with youth, online violent extremism and propaganda and support to law enforcement agencies, which mobilise various layers of societies and require cooperation beyond national boundaries.
"Well trained security practitioners are invaluable in efforts to prevent and counter violent extremism and radicalization. No matter whether it comes to raising awareness and understanding of the process of radicalization, community and neighbourhood policing or education curricula, trainers and practitioners are the first one to report what works and what doesn't. Also, if we want to achieve tangible results, a multi-agency training has to be an integral part of the approaches designed to cope these challenges."
The Seminar is designed to discuss the current state of play in The Former Yugoslav Republic of Macedonia in de-radicalisation, importance of Integrative Internal Security Governance (IISG) and the Western Balkan Counter-Terrorism initiative (WBCTi) in supporting whole society approach concept in the Western Balkans, and the role of the EU Raising Awareness Network. Besides, it will devote some sessions to practical experiences, tackling stopping of radical narratives and distribution of roles in this process; importance of preventing radicalisation in prisons; the need for a conflict transformation/peacebuilding and whole society approach to P/CVE in the WB; and the significance of online radicalisation and how it should be contextualized within the cyber security strategy.
This, regional P/CVE 'Train the Trainers' Seminar is the first of this kind to be organized by the RCC, within the framework of its South East Europe (SEE) Regional Countering Violent Extremisms and Foreign Terrorist Fighters (CVE-FTF) Platform and the regional National Focal Points (SEE NFP) CVE-FTF Group, as its main mechanism for implementation.