3rd Meeting of the Western Balkans 6 Working Group on Capital/Financial Markets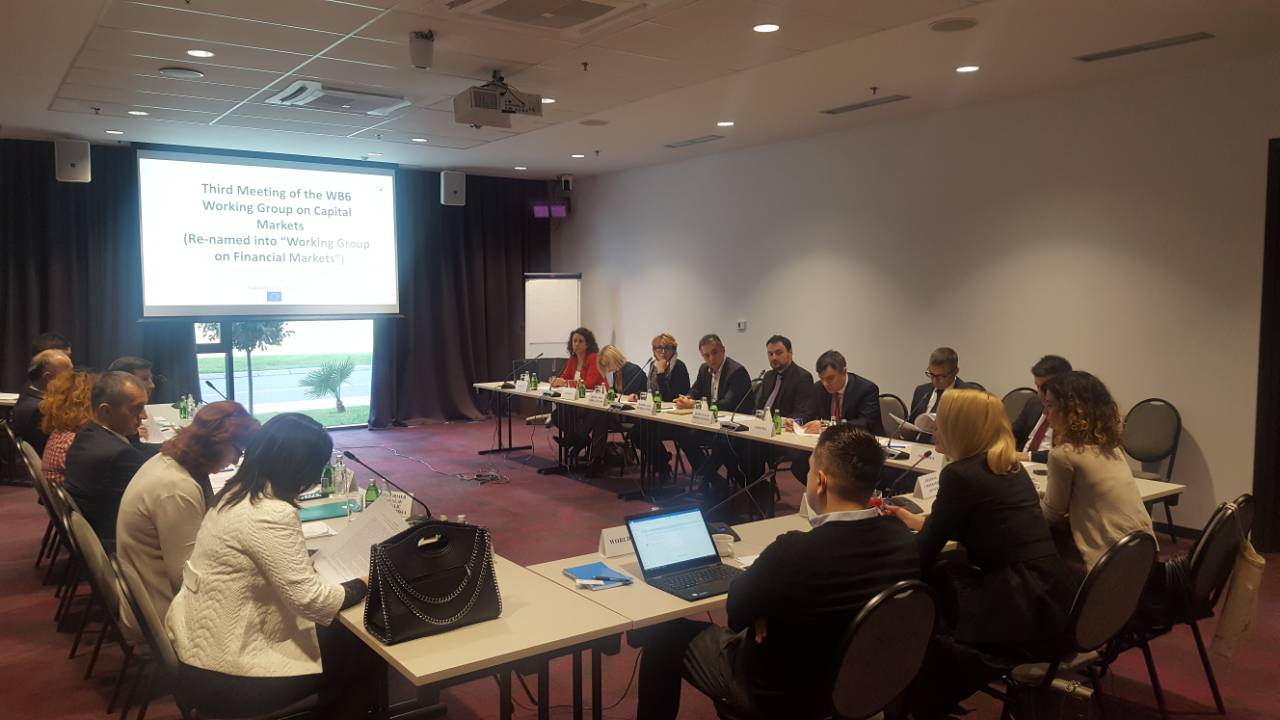 Podgorica - The third meeting of the Western Balkans Six 6 (WB6) Working Group on Capital/Financial Markets, organised by the Regional Cooperation Council (RCC), took place in Podgorica today, deliberating on the possibilities of advancing this work towards the overall financial markets development and discussing possible deliverables for the next Summit of the WB6 Prime Ministers in Poland next July.
Given the successful work on the capital markets and the strong dedication of the region to collaboration in this priority area, the participants have supported the expansion of work from capital markets to broader financial markets integration, and to rename the Working Group on Capital Markets into Working Group on Financial Markets (WGFM).
The RCC will continue to coordinate this holistic approach towards greater benefits of broader financial sector diversification in boosting growth, jobs and economic convergence, including also other players in this field addition to the capital markets, such as insurance funds, investment funds, pension funds, venture capital, and others.
The work will entail diagnostics of main challenges to financial sector development, prepare adequate measures for addressing those challenges and implementation of agreed measures through the RCC's coordinating mechanism (WGFM), including the region's relevant authorities and other stakeholders and partners.
In respect to preparation for the next WB6 Summit (in Poznan, Poland in July 2019) under the Berlin process, the WGFM will promote this concept along with a detailed toolkit (guidelines) for the development of capital markets.