RCC Secretary General Majlinda Bregu pays the first official visit to Presidency of Bosnia and Herzegovina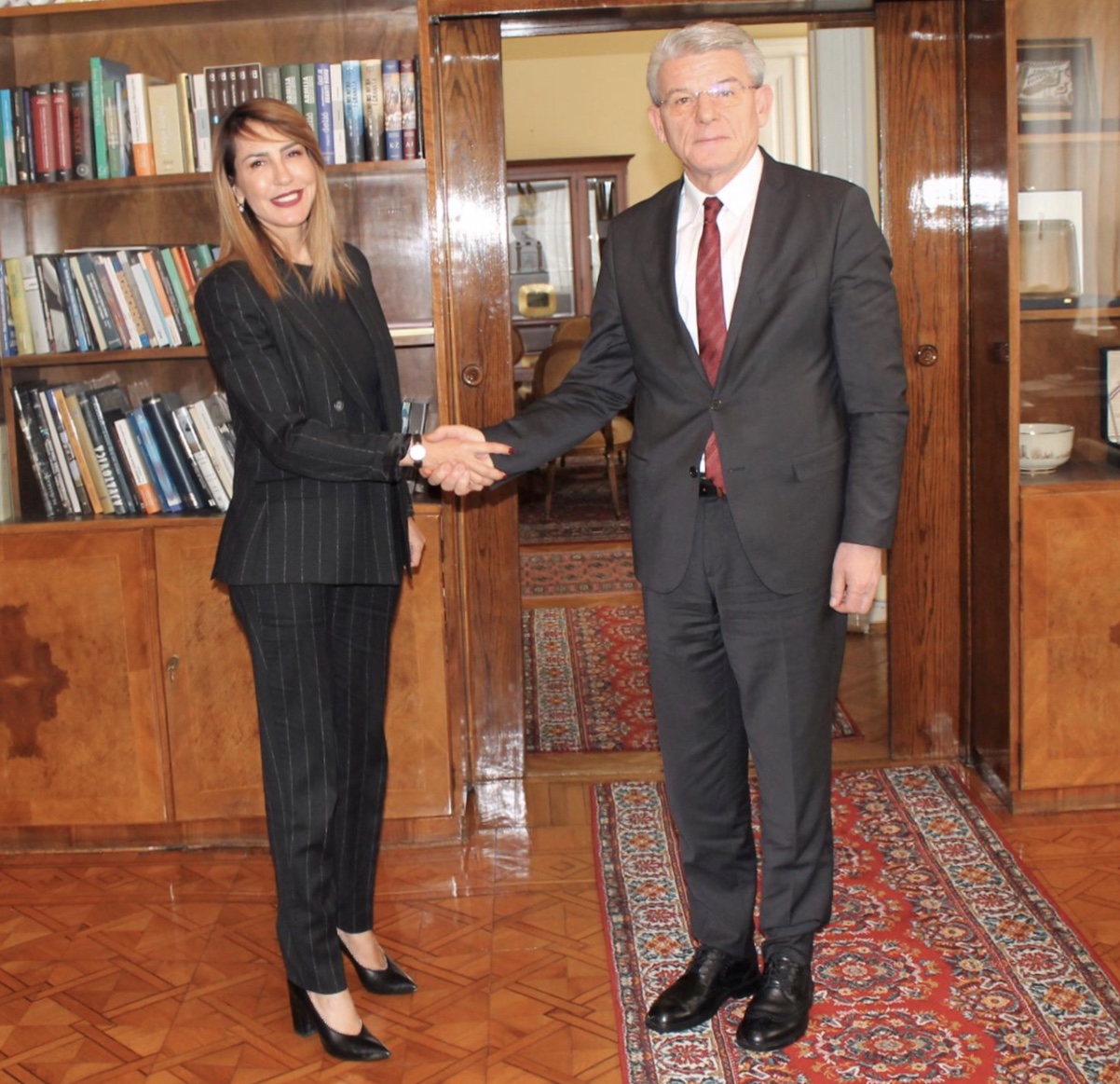 Sarajevo – Majlinda Bregu, the new Secretary General of the Regional Cooperation Council (RCC), met with Sefik Dzaferovic, one of the three members of Presidency of Bosnia and Herzegovina, in Sarajevo today. This is the first meeting organised of envisaged tour of visits that RCC Secretary General will have with leadership of the South East Europe participants.
Secretary General Bregu thanked Presidency member Dzaferovic for the hospitality of Bosnia and Herzegovina to the RCC Secretariat and expressed the wish for continued good cooperation, stressing importance of the role of Bosnia and Herzegovina that has been chairing the South East European Cooperation Process (SEECP) as of last year.

"Tangible results are required on further deepening the regional cooperation, economic integration of SEE and our commitment to the European values is of paramount importance for the future. Connectivity of the region is a guarantee for that. Integrating our economies into the single market; connecting people and sharing values; investing in human and intellectual capital, it is about our common political, security and economic interest. "
Dzaferovic congratulated Bregu on her mandate of the RCC Secretary General, wishing her the best of luck in her efforts to step up regional cooperation and expressing willingness to support all the endeavours leading towards the European Union (EU).