RCC's Majlinda Bregu: Skopje gives a tailwind for the entire region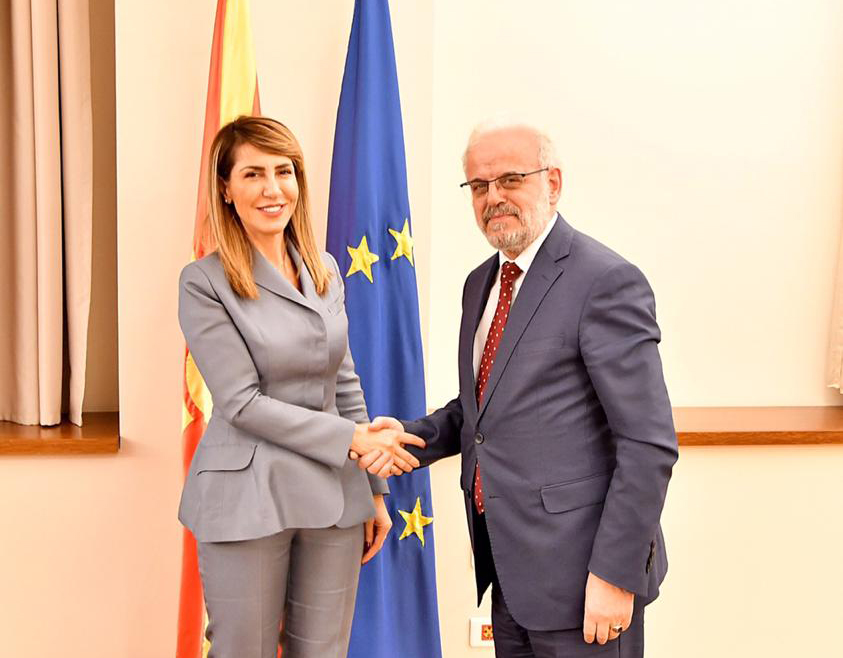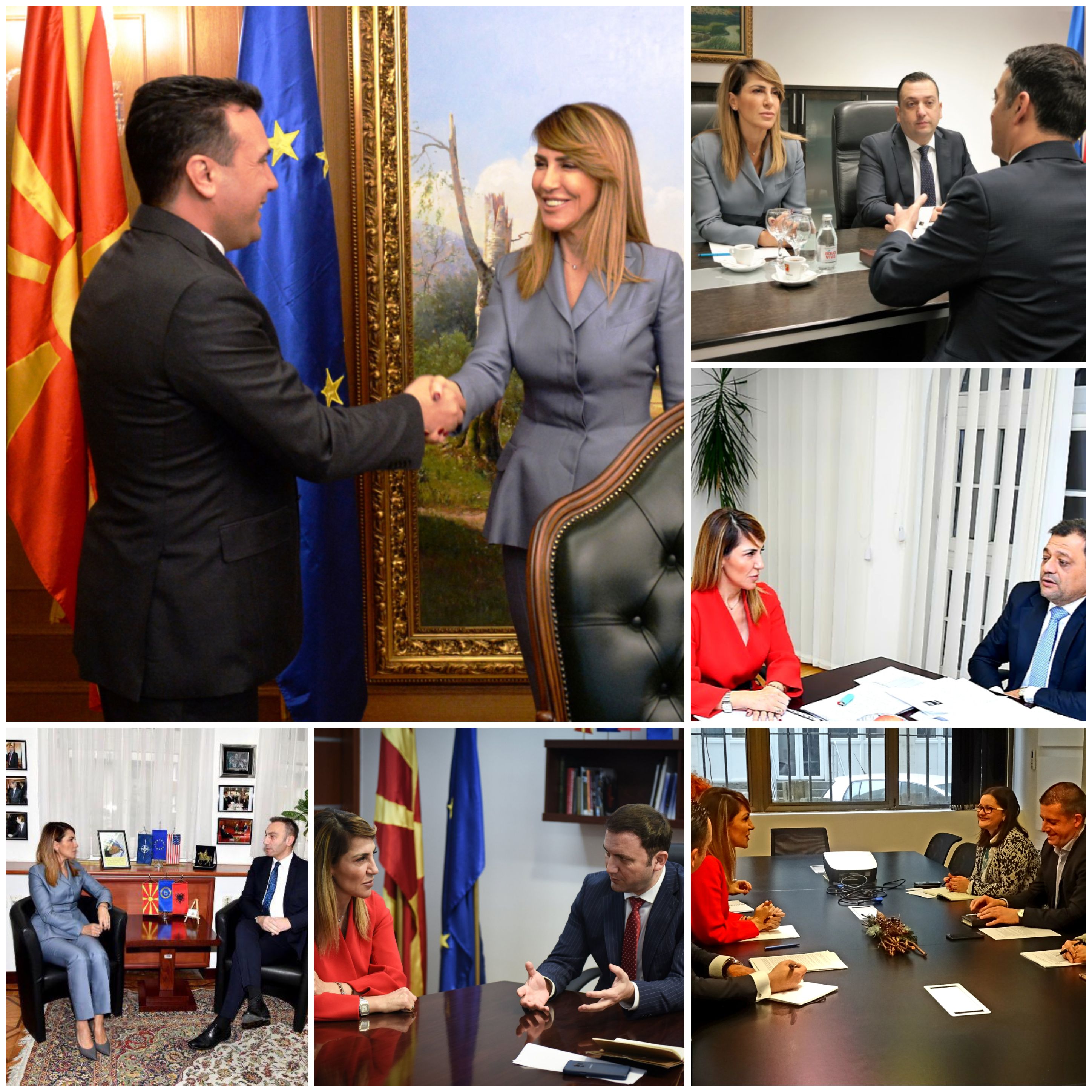 RCC Secretary General Majlinda Bregu in an official visit to Skopje
Skopje – The Secretary General of the Regional Cooperation Council (RCC), Majlinda Bregu, was in an official visit to Skopje in the past two days where she met with the President of the Assembly, Talat Dzaferi; Prime Minister, Zoran Zaev; Deputy Prime Minister and Minister for European Affairs, Bujar Osmani; Deputy Prime Minister responsible for economic affairs and coordination with the economic sectors, Koco Angjushev; Minister of Foreign Affairs, Nikola Dimitrov; Minister of Information Society and Administration, Damjan Mancevski, and MP and Head of the European Affairs Committee, Artan Grubi.
RCC Secretary General congratulated on adoption of Constitutional amendments in the Assembly of the Law ratifying the Prespa Agreement, which is not only paving the way for joining the NATO Alliance and opening of the accession negotiations with the EU, but also a great news and tailwind for the entire region as well. She complimented on the entering into force of Law on the use of languages, promoting the Albanian language as the second official language.
Both, Prime Minister Zaev and Foreign Affairs Minister Dimitrov congratulated Ms Bregu on assuming the duty, expressing their full support for the RCC and personally to the Secretary General. The two officials underlined that the RCC can count on their country in delivering tangible results at the upcoming Western Balkans Summit in Poznan Summit to the benefit of the people in the region.
Bregu expressed support for Skopje's EU reform agenda as well as an expectation that the European Council in June 2019 will decide on opening of accession negotiations in the course of this year.
"A fruitful regional cooperation is not a matter of days, but of willingness. Again and again, the RCC serves a purpose. It is the Europeanisation of the region that builds a successful regional cooperation. The other way around? So true as well! Thank you for the warm welcome and encouragements," said Bregu.
Secretary General Bregu's visit to Skopje is a part of the political consultations through the South East Europe that commenced in Sarajevo and continued with Pristina and Skopje, with Tirana and Belgrade as the next stops.
While in Skopje, Ms Bregu met also with the EU Special Representative, Samuel Zbogar.