Domestic reforms and regional cooperation - the two preconditions for economic development of the region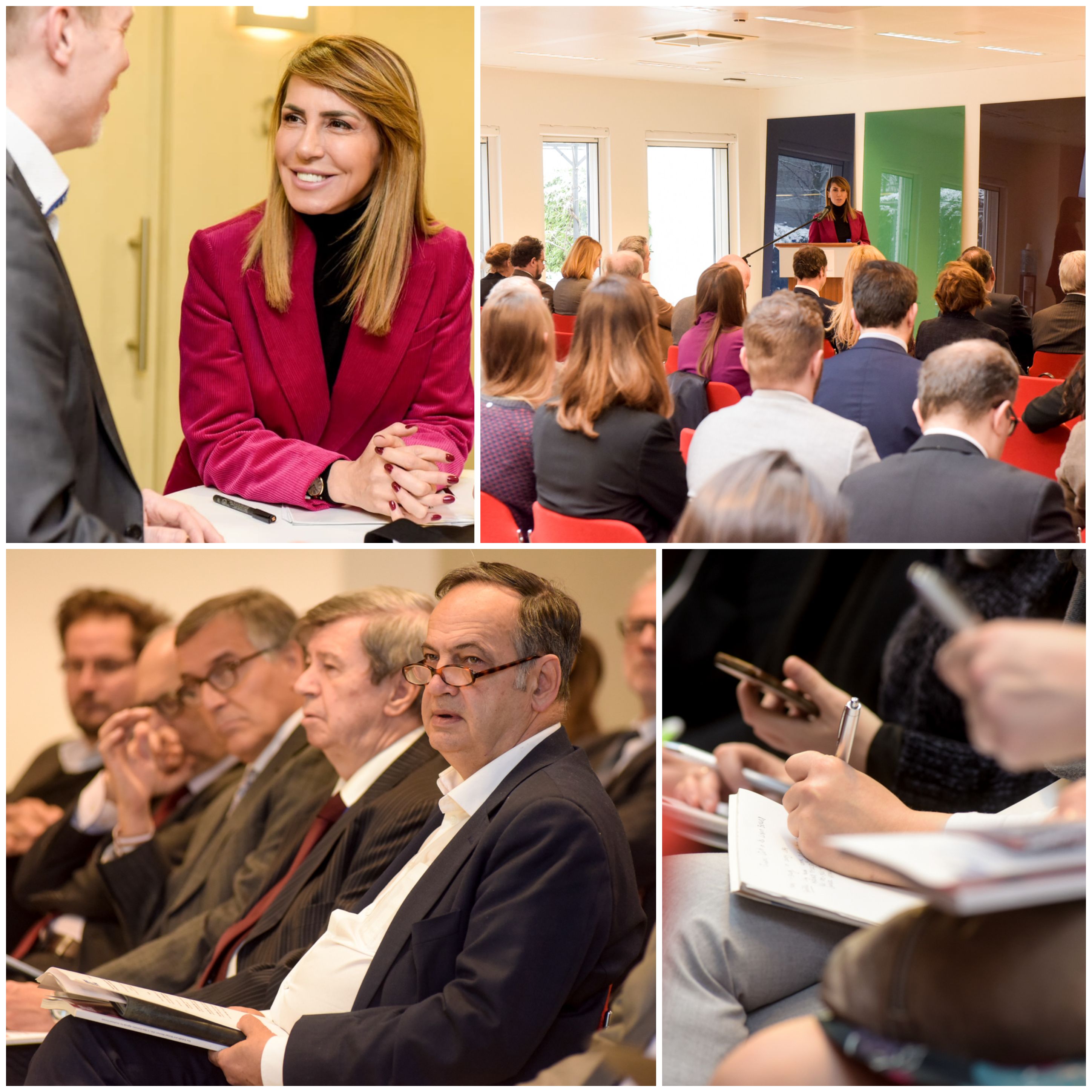 Brussels – Sustainable economic growth and development of the Western Balkans (WB) was in the focus of gathering of representatives of EU institutions, diplomatic missions, think tanks, non-governmental and business organizations, organized by the Regional Cooperation Council (RCC) in cooperation with the Friedrich-Ebert-Stiftung's (FES) EU Office, at the RCC Liaison Office in Brussels yesterday.

RCC Secretary General, Majlinda Bregu, said that over the past several years, the region has seen improvement and has positive economic prospects, but is still facing significant economic policy challenges, as well as uncertainties in relationships between the economies. But, at current growth rates, it will take five decades for the region to reach Germany's current standard of living and eight decades to catch up with Germany. Poverty, inequality, brain drain, gender disparities, youth engagement and employment remain concerns across the region.
"WB leaders should increase their 'ownership' on enhancing regional cooperation. It is a responsibility of WB economies to be active participants in planning the shared future of Europe in the region. There is a general agreement of citizens of WB6 on the importance of regional cooperation. 72% of citizens in WB6 (51% tend to agree and 21% fully agree) think that regional cooperation can contribute to the political, economic and security situation."
Max Brändle, Director of FES Serbia, spoke about the FES activities, and as one of the editors of the FES Study on "Sustainable Economic Growth & Development in the Western Balkans", which has been presented in Brussels yesterday, explained in brief its findings. The Study suggests that the growth is back in South East Europe, but that this alone is not the solution to the economic and social challenges, recommending the sustainable, qualitative and inclusive growth for the WB, and pointing to the initiative for the Regional Economic Area (MAP REA) as a step in the right direction.
The panel discussion, which included Jens Bastian, Independent Economic Consultant and Financial Sector Analyst, MEPs Knut Fleckenstein (S&D) & Eduard Kukan (EPP), and Zoltán Pogátsa Political Economist and Lecturer at the University of West Hungary, was chaired by Dušan Reljić, Head of Office SWP Brussels. Particular attention was given to the possibilities of bridging the development gap between South East Europe on one side and Central East Europe and EU average on the other, focusing on more differentiated use of foreign direct investments, the need for the development of national and regional policies, and finally, the need for the revision of monetary and fiscal policies' instruments.
It has been concluded that communicating clearly and frequently to the WB citizens the benefits of open markets and societies, and supporting the integrative potentials in the region becomes increasingly important for rallying further support. On its part the RCC expressed commitment to pursue this more vigorously in the period to come.
Study: A New Economic Agenda for Southeast Europe