RCC Bregu: Western Balkans is on the move, to step up reforms and strengthen regional cooperation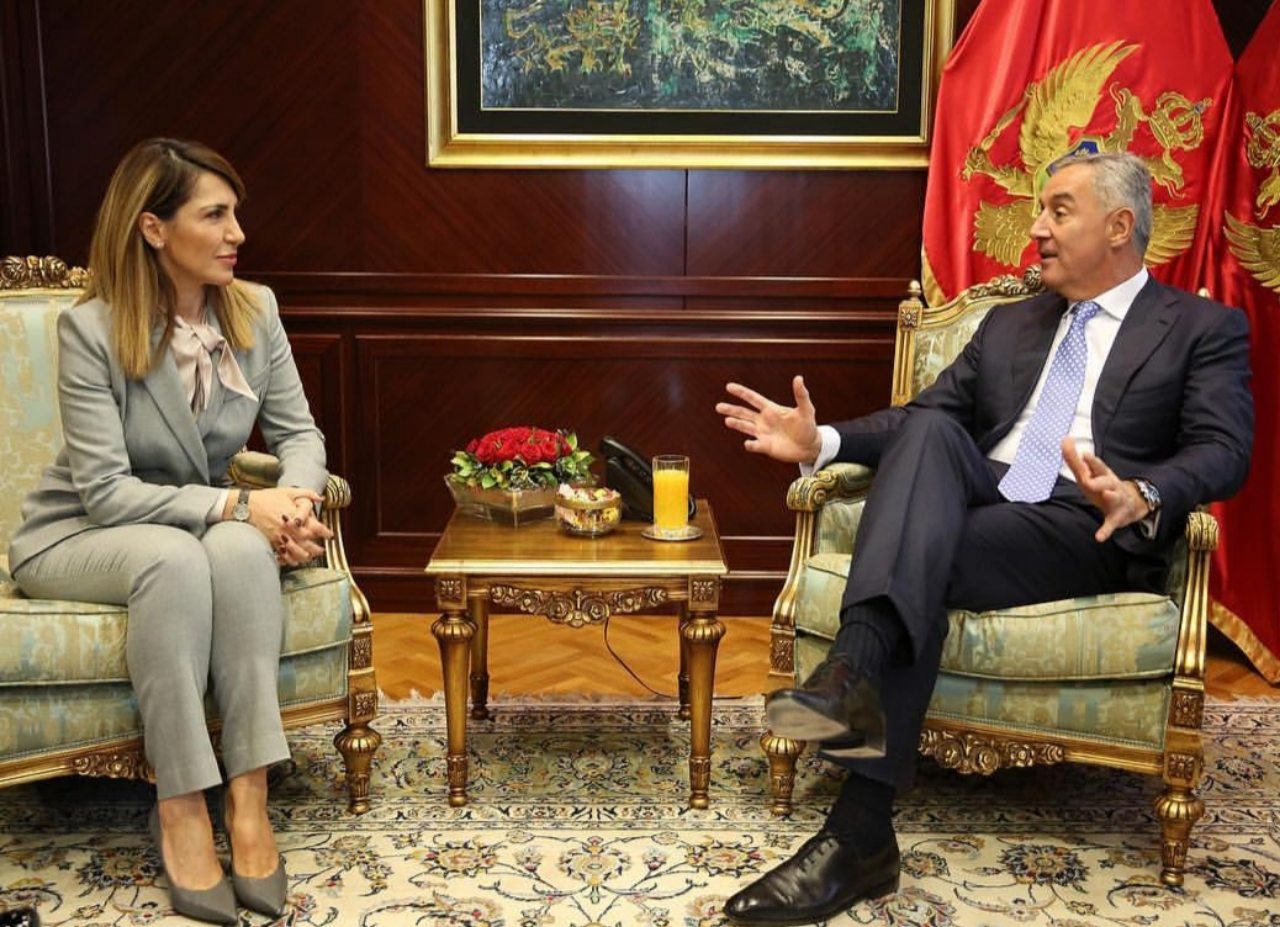 Podgorica - Majlinda Bregu, Secretary General of the Regional Cooperation Council (RCC) started her consultations in Podgorica today by meeting Milo Đukanović, President of Montenegro.
Bregu and Đukanović discussed the current status of regional cooperation in the Western Balkans (WB), focusing on outstanding commitments of the participating economies in connectivity, digitalisation, investments and trade, as per Multi-annual Action Plan on Regional Economic Area (MAP REA), agreed by the region's leader in Trieste in 2017, as well as the overall needs for reforms and progress of the region in economic and societal terms.
"Western Balkans is on the move. We hear the language of unity among the citizens, strongly voicing the need for advancement and economic development. By enhancing individual, national reforms and strengthening regional cooperation this goal is feasible. This is the recipe of the better region, a better place for our citizens", said Secretary General Bregu.
President Đukanović confirmed his devotion to the European integration process and determination to undertake actions leading in that direction. He reiterated his support to the regional cooperation concept and the RCC's activities in particular, emphasising that the future of the region should be in our own hands.
Secretary General Bregu will continue her consultations in Montenegro tomorrow, when she is to meet with Mr. Ivan Brajović, Speaker of the Parliament, Mr. Duško Marković, Prime Minister, Mr. Srđan Darmanović, Minister of Foreign Affairs, and Ms. Dragica Sekulić, Minister of Economy.
Secretary General Bregu's visit to Podgorica completes the Western Balkans part of the tour of consultations through the South East Europe that commenced in Sarajevo, continued with Pristina, Skopje, Tirana and Belgrade.