Turdiu: Young diplomats are the leaders of tomorrow and promoters of our region to the EU and the world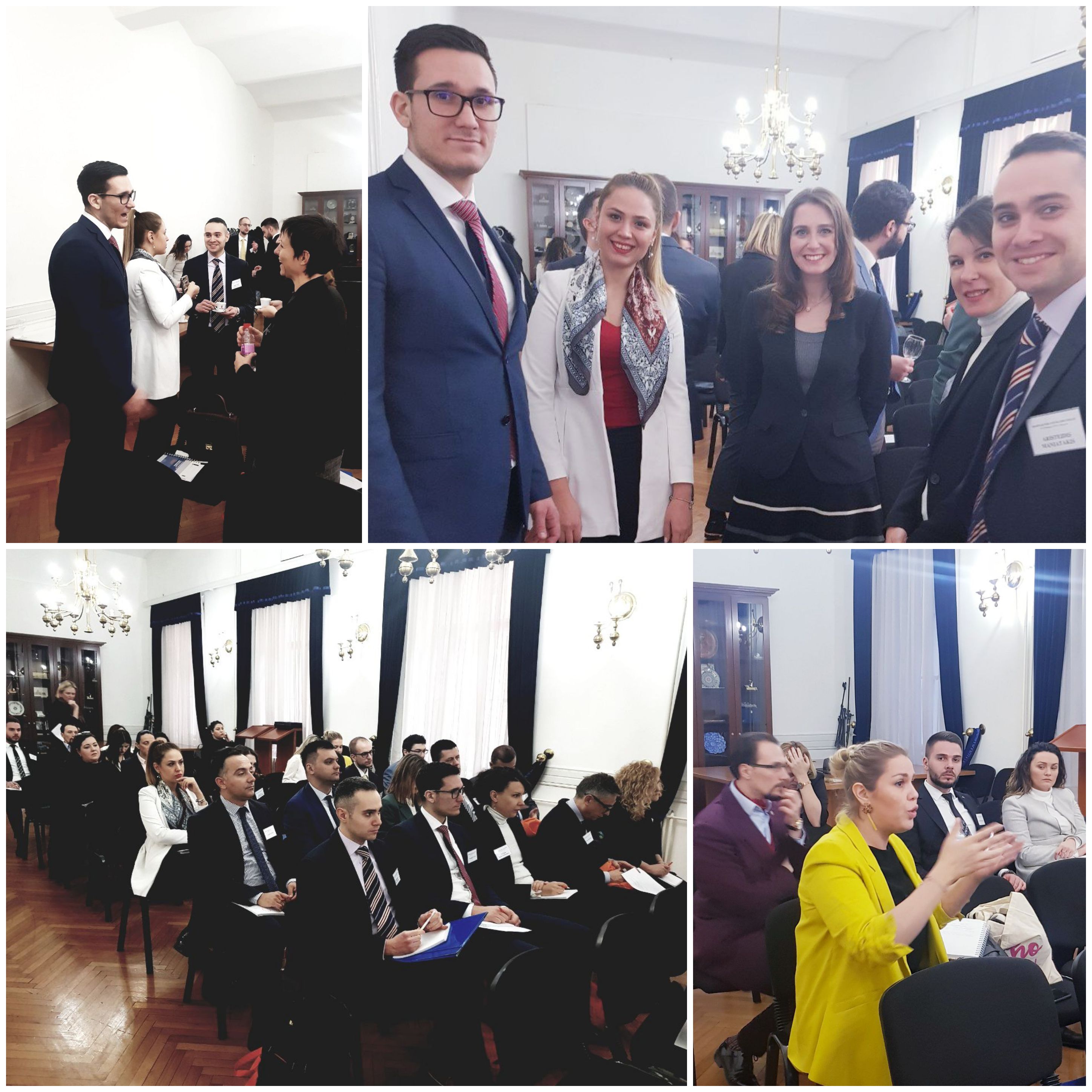 RCC organizes training for junior diplomats from South East Europe
Sarajevo – The Regional Cooperation Council, in cooperation with the Ministry of Foreign Affairs of Bosnia and Herzegovina, organized training for the region's young diplomats from South East Europe, in Sarajevo today.
Eminent speakers from diplomatic core and business sector involved young diplomats from the region in a debate about the priorities of Bosnia and Herzegovina's SEECP CiO, RCC activities in enhancing regional cooperation, Berlin process achievements and deliverables with special focus on connectivity, importance of parliamentary cooperation in South East Europe, rule of law and judicial cooperation, business and cultural diplomacy, etc.
"We are training young diplomats from South East Europe as we want to contribute to shaping, sharpening and inspiring a new generation of enlightened regional leaders and promoters of our region to the world. At the same time, we want to hear the interests and needs of these young people and professionals throughout the region," said Deputy RCC Secretary General Gazmend Turdiu.
"Our common goal is to promote the regional cooperation and the EU integration reform agenda to present the region to the citizens of the EU and world thus improving the image of the region, but at the same time promoting the EU values and benefits to the region. To that end we see this as an investment in the common future, as these young people, during their future, hopefully long and fruitful diplomatic careers, would see a lot of each other and it is always good to know the person sitting at the same desk somewhere in the other capital of the region. Networking is important as it leads to building life-long friendship, and especially in diplomacy it is an advantage in reaching our common long-term goals."
This third in a row seminar for junior diplomats, which gathered young diplomats from entire South East Europe, is part of the series of workshops organised annually by the RCC in cooperation with one of the region's foreign ministries.
Amer Kapetanovic, Head of the RCC Political Department about the training of junior diplomats from the region
What do the young diplomats from South East Europe think about the training?