RCC Bregu: Cooperation in attracting investments, upskilling youth and women and connecting people priorities for the Western Balkans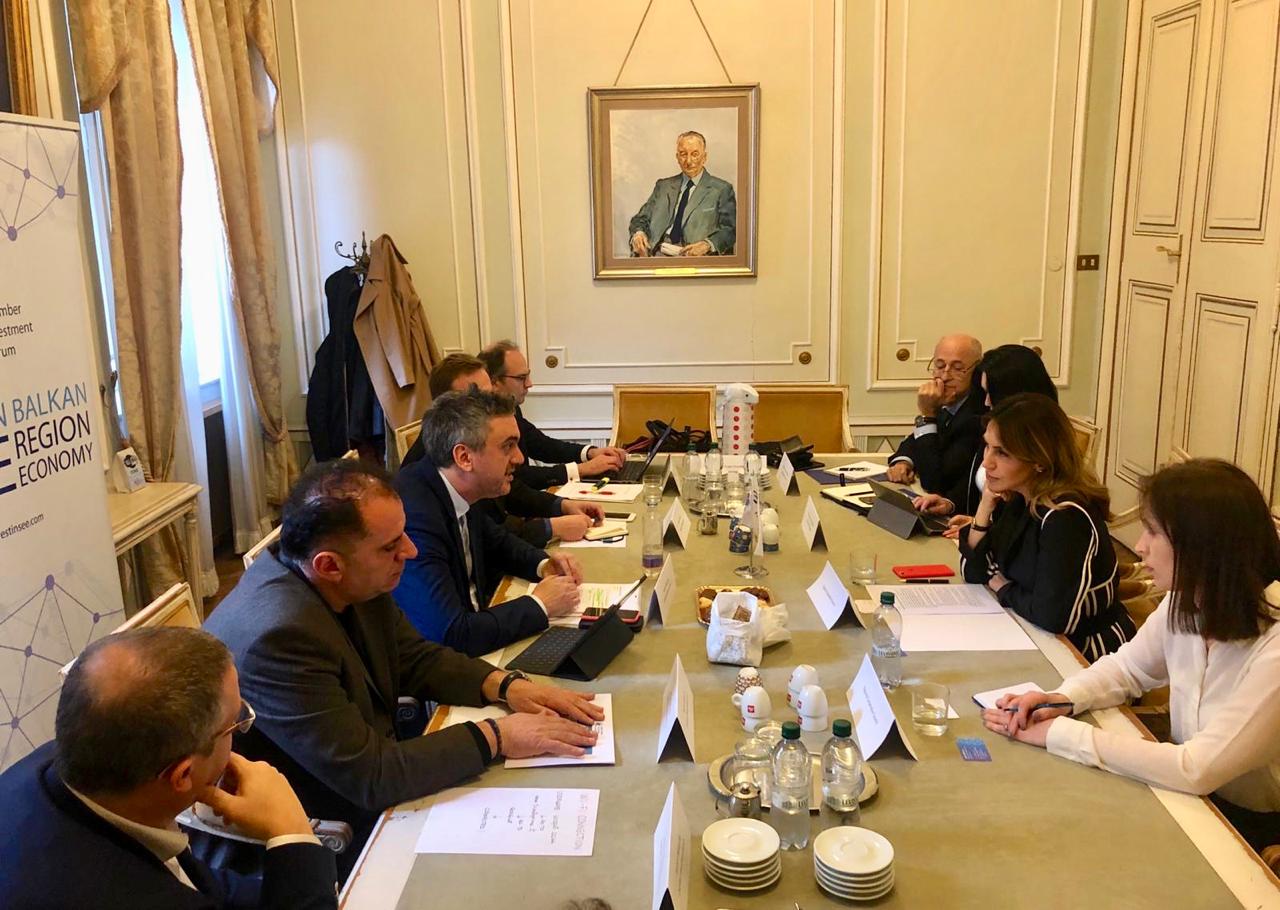 Majlinda Bregu, Secretary General of the Regional Cooperation Council visits Chamber of Investment Forum of the Western Balkan Six
Trieste – Majlinda Bregu, Secretary General of the Regional Cooperation Council (RCC) visited the seat of the Western Balkans Six Chamber Investment Forum (WB6 CIF) in Trieste today, where she met with Safet Gerxhaliu, Secretary General, Marko Čadež, President of the Governing Board of the Serbian Chamber of Commerce and the representatives of Chambers of Investment from Western Balkan economies.
While discussing the investment agenda of the region Secretary General Bregu and President Čadež agreed on the necessity to enhance the synergy focused on concrete ideas in promoting the Western Balkans as an attractive investment destination.
The topics of the meeting also covered developments in the implementation of the Multi-Annual Action Plan for the Regional Economic Area (MAP REA) in six Western Balkan economies, besides investments, upskilling of youth for the contemporary labour market needs, and regional cooperation in general, with a special focus on the upcoming WB6 Digital Summit that is to take place in Belgrade 4-5 April 2019.
The Digital Summit this year will host signing of the new Regional Roaming Agreement (RRA2) by all six participating economies.
"We are looking forward to the signing of the RRA2, as we have invested tremendous efforts in this agenda. And this is not just for the sake of having another agreement approved by the ministers and endorsed by Prime Ministers in July in Poznan, but it is going to immediately provide the ultimate benefit to the citizens of the region who deserve it. They will speak more, surf more, text even more, and they will pay less", said Secretary General Bregu, adding that if the agreement is signed by all of the WB6 together, reductions will start on the 1 July 2019, leading to zero roaming costs from 1 July 2021.
RCC has been facilitating this agreement, with the support of the European Commission, to which the Prime Ministers committed to it in Trieste and London. The signing of the RRA2 will open the doors for the roaming reductions between WB and the European Union (EU).
---

This Project is funded by the European Union