Listen to women – they are the key to unlocking the economic potential of this region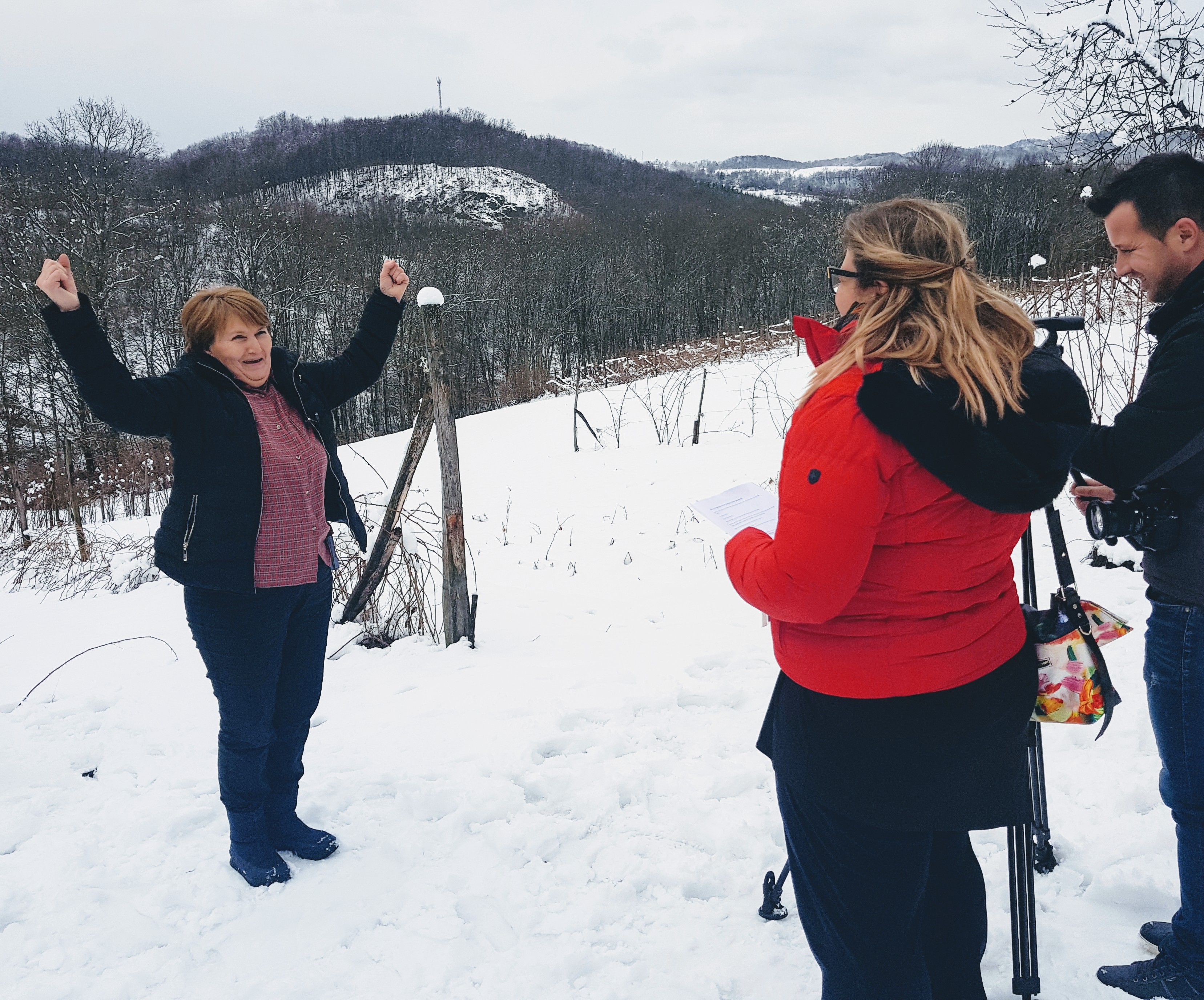 RCC' Secretary General Majlinda Bregu on the occasion of 8 March, International Women's Day
Sarajevo - Instead of happy 8th of March, the Regional Cooperation Council (RCC) is introducing the idea of the "WE", starting with Nada Markovic, a pioneer of the first female cooperative in Bosnia and Hercegovina.
We met Nada Markovic, an energetic and down to earth woman, in Bratunac. She used to work in a factory, just like many other women in the area. But there are no more factories there. Yet, amidst a lot of difficulties, Nada became the founder of the first female cooperative, connecting local women with the market, enabling them to distribute their products, grow their own business. It started with 3 women, now more than 300 benefited of this project, and some of them have even employed their husbands and sons in their business.
Nada speaks of "WE". "WE" stands for TOGETHERNESS, women who face obstacles, who are facing SOCIAL STRUGGLES, but are pioneers of RECONCILIATION through economic development. That is what OUR REGION needs, because, despite progress in promoting gender equality in the labour market, the region is missing out on its human capital potential. Therefore, the RCC has embarked on the initiative to improve the situation, empower women in the region and make their ideas and businesses a market competitive category. To that end, the RCC will be developing concrete programmes to make this change happen. Check our "WE" campaign at our social media: Instagram, Facebook, and Twitter.
Have a look at the video on "WE":
Statement by RCC Secretary General, Majlinda Bregu:
"The key to unlocking the economic potential in this region is called women. Women are still struggling mightily to achieve economic security. It is true that women are earning more college degrees than men, still, only 2 in 5 women in the Western Balkans has a job or is even looking for one. Every year, Western Balkan economies lose, on average, 18% of their GDP due to gender gaps in the labour market—this is more than the total GDP of Serbia. The employment rate for women across the region stands at 43,2 %.
Investing in the leadership skills of girls is vitally important, but must sit alongside investment in economic, social and environmental improvement. It should not be seen as secondary. Helping women of the region to step up their skills and adapt to a fast-changing world of work and make use of the technological advance will be the real challenge of us.
We need women obtaining the skills and experience to manage and drive the business in technical and operational roles. We need to think on reskilling of existing employees to ensure we have a future-oriented workforce. We need to focus on financial education, including trainings on identifying the right financial products and services, help ensure women owners they could make use of necessary financial resources, help others promote their business.
"WE" is our message to women today. W stands for women, work, wealth, world, worrisome, wonderful, whatever. E is Europe, economic empowerment, entrepreneurship, earnings, efforts, eyeliner even.
"WE" are starting with Nada, and will continue everywhere in the region, listening to the stories of women, models of economic empowerment.
Listen to women!"