Bregu: Western Balkans should be EU's geopolitical priority, but WB must outdo itself to become quality EU integration partner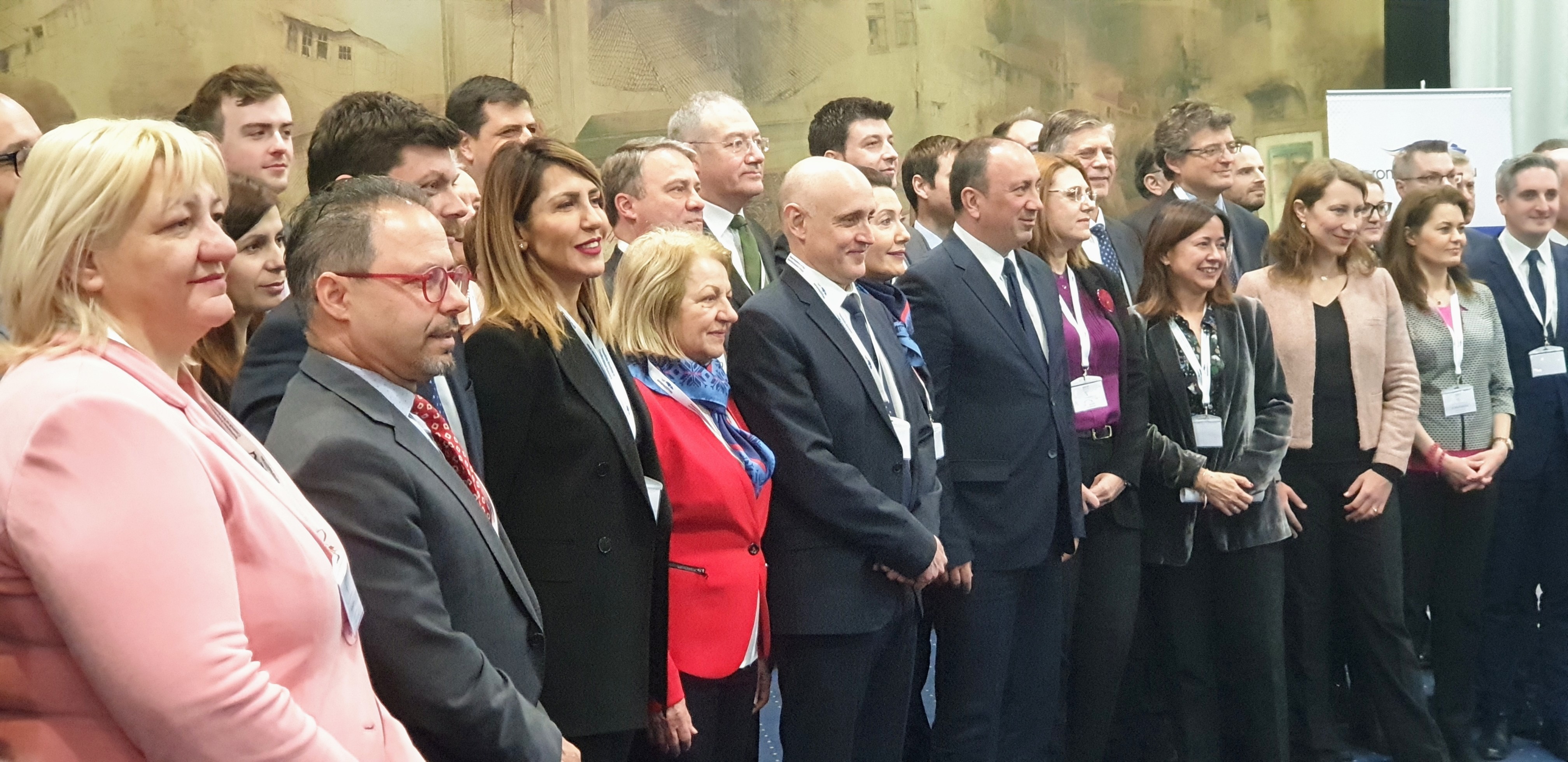 RCC Secretary General takes part at the COWEB meeting in Sarajevo today
Sarajevo – The Secretary General of the Regional Cooperation Council (RCC), Majlinda Bregu took part in the informal meeting of the Working Party on the Western Balkans Region (COWEB) in Sarajevo today, convened by the Romanian Presidency of the Council of the European Union (EU), in cooperation with the South East European Cooperation Process (SEECP) Chairmanship-in-Office (CiO) held by Bosnia and Herzegovina.
Majlinda Bregu, RCC Secretary General underlined that the regional cooperation is one of the greatest achievements of the Western Balkans, as "it has brought so far two key benefits: stability, although frequently overused, it is still a keyword for the region; and equally important various practical benefits reflecting on the everyday life of citizens – as Regional Economic Area, for example."
"However, there's still long way ahead of us, accompanied by many challenges and enhancement of regional cooperation in these times of uncertainty is the biggest one. On the other hand, benefits of the regional cooperation continue to generate support as there is an overall agreement of 72 % citizens in the WB. Therefore, a strong push is needed from both sides to make this a success story: the WB should be the EU's geopolitical priority, and on the other hand the region has to outdo itself in efforts to become a quality partner in the enlargement process. The EU has been the single most important leverage in the region to promote democracy, rule of law, respect for fundamental rights and minorities. EU's enlargement has for fact delivered in major ways in the WB region," added Bregu.
The informal meeting also tackled modalities and ways to adjust and streamline regional cooperation mechanisms in SEE, as it is in common interest of both the EU and the region to advance cooperation within the SEE and between the region and the EU, ensuring stability and better life for their citizens.
The meeting gathered SEECP political directors and the representatives of the EU Member States to jointly discuss the best use of the regional cooperation architecture and achievements in the SEE in, light of the European and Euro-Atlantic integration process.
***
As a Working Party of the EU Council, COWEB is responsible for issues concerning the EU's relations with the Western Balkans region: Albania, Bosnia and Herzegovina, Montenegro, Republic of North Macedonia, Serbia and Kosovo*. The group deals with both general political and economic development as well as with the stabilisation and association processes and regional cooperation.
*This designation is without prejudice to positions on status, and is in line with UNSCR 1244 and the ICJ Opinion on the Kosovo declaration of independence.