RCC's Amer Kapetanovic: Security cooperation in the region has enormous potential that needs to be up-scaled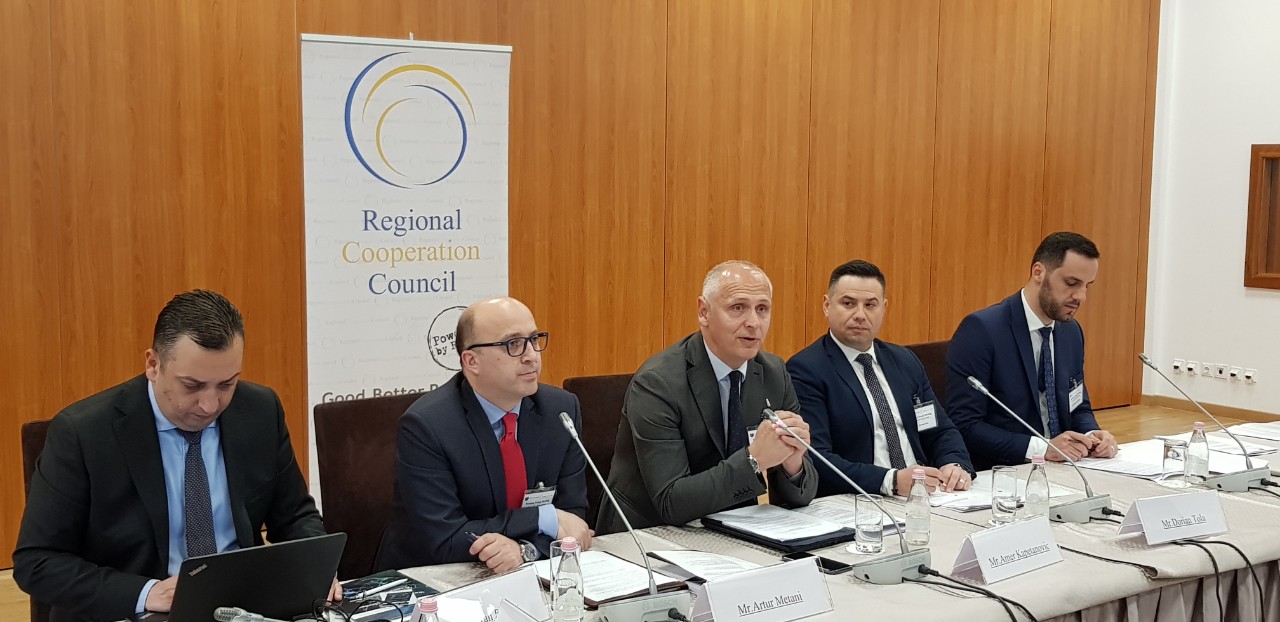 Tirana –The South East European National Security Authorities' (SEENSA) met in Tirana today, at the meeting co-organized and co-chaired by the Regional Cooperation Council (RCC) and the National security agency (NSA) of Albania.
The participants discussed implementation of national priorities/action plans in the area of security and challenges in inter-agency cooperation. They also tackled the issues of the role of NSA's in ensuring cyber security and electronic certification in the region.
The host from NSA Albania emphasized that security cooperation is crucial, and a key precondition for economic development and well-being, stressing that SEENSA has outgrew its role as booster and facilitator of bilateral contacts and suggesting it might be the moment to move forward in achieving practical results with new areas of cooperation.
Head of RCC Political department, Amer Kapetanovic, emphasized the multifaceted and enormous potential for SEENSA. "Our ambition is to get out from the confidence building mode and work on more concrete issues: industrial security, vetting procedures in courts of justice, cyber security, protection of critical infrastructure, etc. We have been together for nine years. We are proud of our achievements, yet ready to move to another level," added Kapetanovic.
The participants of the meeting explored the joint training needs with possible support of the EU and the RCC and agreed that regional cooperation in security area nowadays is a necessity and a way for future scope of cooperation in this area.
SEENSA forum is focused on enhanced cooperation of national security authorities at the regional level in South East Europe, especially on vetting procedures for issuance of security certificates and in the areas of education and training.