RCC grant recipient introduces new regional cultural tourism product: The Illyricum Trail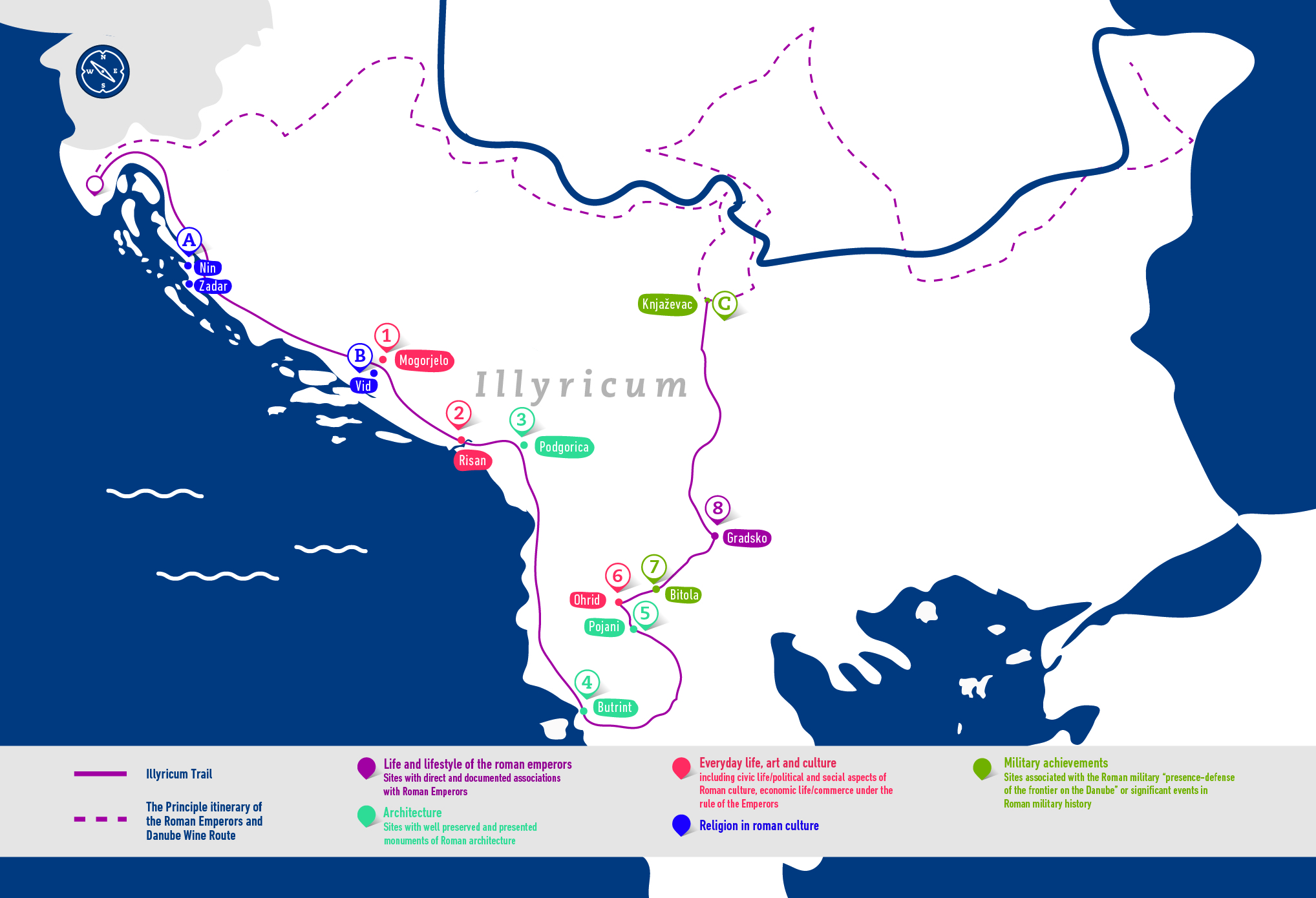 BELGRADE - Danube Competence Center (DCC), beneficiary of the RCC Tourism Development and Promotion Project's grant scheme, funded by the European Union, introduced yesterday in Belgrade the new and upcoming Western Balkans branch of the Roman Emperors and Danube Wine Route's called the Illyricum Trail.
In line with the RCC tourism project goals, the trail based on the Roman archeologic sites is set to bring more tourism to the region and contribute to cultural heritage preservation and to the employment and higher revenues in the tourism industry.
"Development of the Illyricum Trial as a branch of the Roman Emperors and Danube Wine Route will further consolidate cultural tourism offer in the Western Balkans and will make it more lucrative and competitive at the international markets. It will also have positive impact on the wider region as the Route already runs through Bulgaria, Croatia, Hungary, Romania and Serbia," said Snjezana Derviskadic, RCC Tourism Development and Promotion Project Team Leader.
In its initial stage, the Illyricum Trail will be made up of eight archeologic sites located in Albania – Butrin (Buthrotum) and Pojani (Apollonia); Bosnia and Herzegovina – Mogorjelo; Montenegro - Podgorica (Doclea) and Risan (Risinium); and Republic of North Macedonia – Bitola (Heraclea Lyncestis), Gradsko (Stobi) and Ohrid (Lychnidos). It is expected that the Trail will later on expand to include other sites and economies in the Western Balkans.
DCC utilised the grant to research and assess Roman archeologic sites in the Western Balkans, outline a new cultural tourism itinerary running through the region, and establish collaboration among the stakeholders key to the Illyricum Trail development.
"As managers of the Roman Emperors and Danube Wine Route we wanted to extend this very successful model of a regional cultural product to the rest of the Western Balkans. With the RCC provided and EU funded grant we have done all the preparatory work for the trail development. We will now continue to work with the identified sites to help them comply with the Route common standards including European cultural routes criteria and bring this trail to life," said Danko Cosic, DCC Director of Programmes.
Roman Emperors and Danube Wine Route currently encompasses 23 archaeological sites and twelve wine regions and its expansion will continue with the Illyricum Trail.
PROMO FLYER: Roman Emperors and Danube Wine Route's Illyricum Trail
PROMO CARDS: Roman Emperors and Danube Wine Route's Illyricum Trail
More information about the Roman Emperors and Danube Wine Route