Futuristic World War II monuments making comeback as Balkan's tourism attraction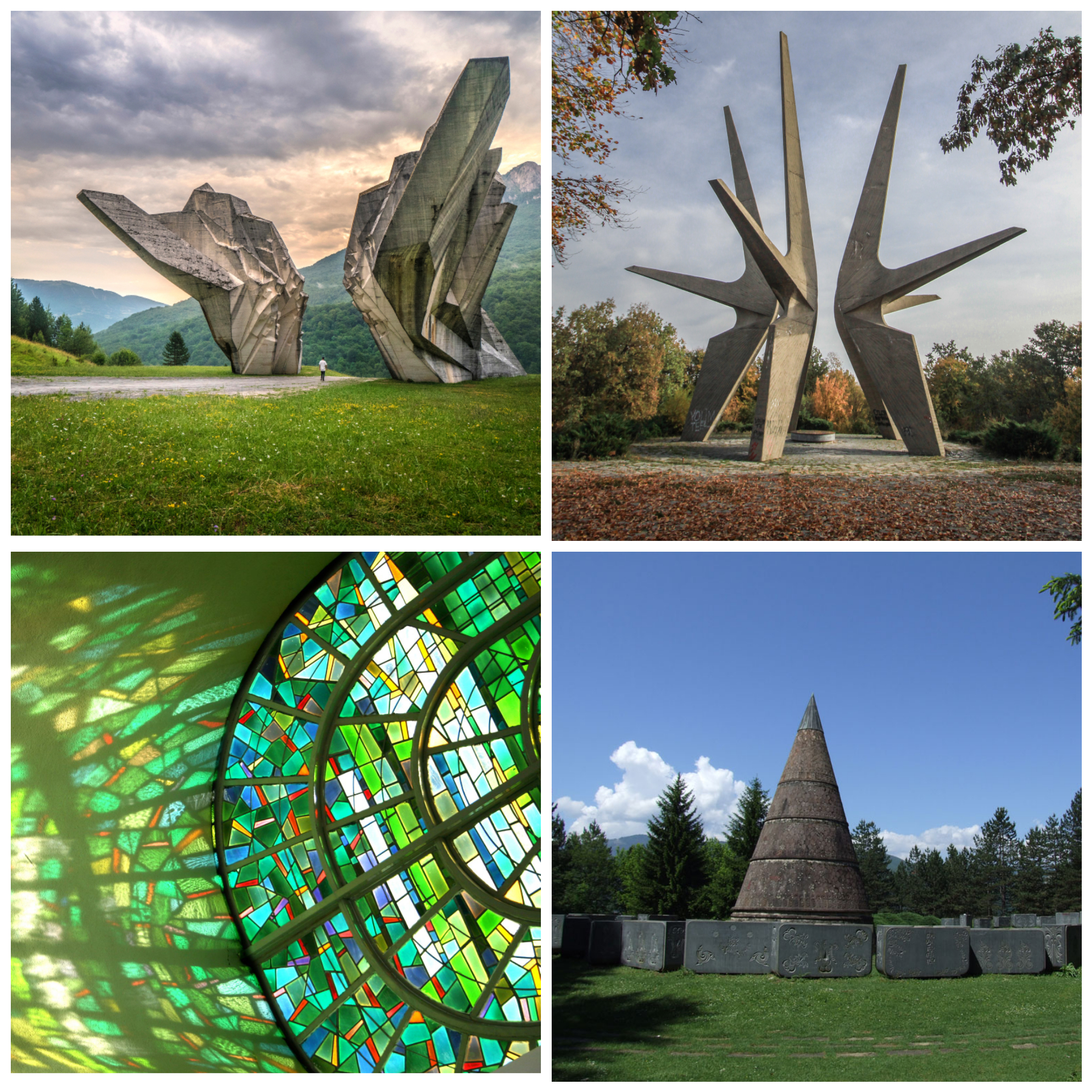 SARAJEVO - Among the Western Balkans cultural tourism routes that the Regional Cooperation Council (RCC)'s Tourism Development and Promotion project is currently developing, is the so called Balkan Monumental Trail that encompasses region's iconic World War II (WWII) monuments.
"Before it was recognised in the region, futuristic art and design of the World War II monuments received international attention through several publications, art projects and prestigious exhibitions including at the New York's Museum of Modern Art, MOMA," said Snjezana Derviskadic, RCC's Tourism Development and Promotion Project Team Leader.
"The interest of the international art community in those monuments further triggered the interest of travel media and with that of the tourism industry. So the international and regional interest in the architecture of the World War II monuments is there and we will work to turn those amazing structures into tourism attractions, set to bring more visitors to the region. The history of the Western Balkans is colourful and extensive, and we want to make the most of it and employ it to the benefit and economic development of our region."
The initial list of some 40 WWII monuments that are the frontrunners to be included in this route among other includes: Mushqete and Pishkash Star from Albania; Tjentiste and Kozara from Bosnia and Herzegovina; Miner's Monument and Velanija from Kosovo*; Barutana and Jasikovac from Montenegro; Makedonium and Prilep from the Republic of North Macedonia; and Bubanj and Kosmaj from Serbia.
Their cultural and artistic value as well as the potential for inclusion into a new regional cultural tourism route running through the six Western Balkans economies (WB6) were the main topics of a workshop and a comprehensive assessment presented today in Podgorica by the Centre for Sustainable Spatial Development – EXPEDITIO, beneficiary of the RCC implemented and EU funded Tourism Development and Promotion Grand Programme.
In preparing its assessment EXPEDITIO gathered experts from WB6 who conducted the research in their respective economies and created a regional overview.
"We now know which of the monuments in the region have the potential to receive tourists and visitors as a part of new regional cultural route. These art and architecture masterpieces hold true cultural value and we need to do our best to both protect them and share them with the world. Cultural tourism helps do both those things, as visitors to cultural heritage sites de facto bring in funds which can be used to maintain the sites and they also keep their story alive and take it forward," said Tatjana Rajic, Programme Manager at EXPEDITIO.
RCC's tourism project works to develop and internationally promote joint regional tourism offer, increase number of visitors and revenues, as well as a number of people working in tourism industry.
More information about the work done by EXPEDITIO under the RCC grant
*This designation is without prejudice to positions on status, and is in line with UNSCR 1244 and the ICJ Opinion on the Kosovo declaration of independence